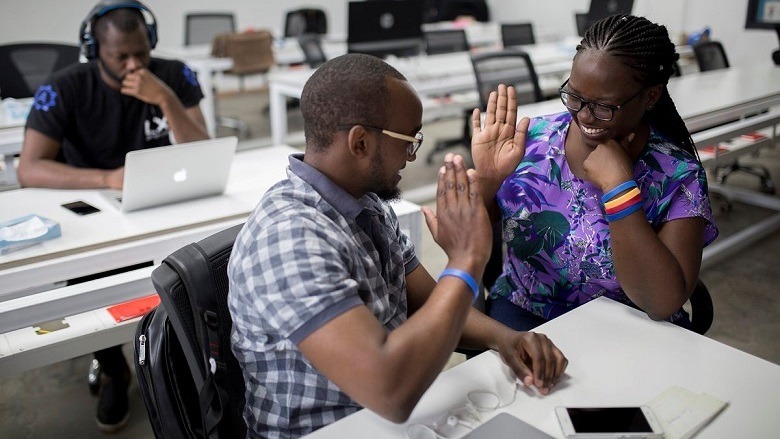 Credits: Worldbank
Unlock your digital startup's potential with $250k funding via Emerald Africa Financing Facility
Calling all digital pioneers dedicated to bolstering rural and agricultural lending in Sub-Saharan Africa! If your innovative startup has successfully navigated the early stages, focusing on facilitating financing solutions for rural SMEs, the Emerald Africa Financing Facility is your gateway to accelerated success.
At Emerald Africa, the essential role digital innovators play in enhancing financial accessibility for rural entrepreneurs is highly recognized. Its financing programme acts as a bridge, enabling startups to seamlessly transition to subsequent funding rounds and significantly enhance their chances of success.
Benefits 
By joining forces with Emerald Africa Financing Facility, you gain access to a plethora of benefits, including:
Financial support for early-stage startup loan books: The programme invests in your vision, providing the necessary capital to bolster your early-stage startup initiatives

Prompt and agile responses to entrepreneurs' Needs: Its team understands the urgency of entrepreneurial requirements and ensures swift and efficient responses to fuel your progress
Eligibility
If you answer yes to the following questions, you are a perfect fit for the programme:
Specialization in rural or agricultural lending: Are you dedicated to creating innovative solutions for rural and agricultural communities?

Focus on Sub-Saharan Africa: Is your startup committed to driving positive change within Sub-Saharan Africa?

Proven product-market fit: Have you completed a pilot programme, demonstrating the viability of your solutions in the market?

Pre-seed or seed stage: Are you in the pre-Seed or seed stage of development, seeking funding between $50,000 and $250,000 to expand your clientele's credit options?
How to apply
If your resounding response is yes to the above criteria, the time to act is now! Apply for funding at the Emerald Africa Financing Facility and take your digital startup to new heights. The deadline for application is Sunday, December 31, 2023.
---
Got an interesting scoop or news tip? Shoot an email with the subject "story worth telling" to [email protected]