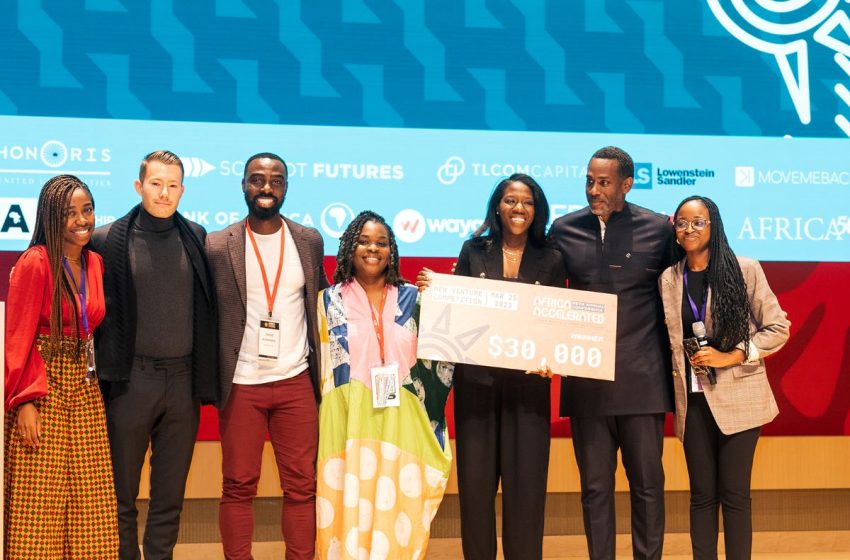 Previous edition's winner; Source: HBS
Early-stage startups to win $50,000 in Africa Business Conference New Venture Competition
Entrepreneurs shaping Africa's future, this is your chance to shine! The prestigious Harvard Business School Africa Business Conference invites applications for the New Venture Competition, a platform dedicated to startups serving the African continent. 
Themed "Africa Forward: Competing in a Global Era," the New Venture Competition is a key component of the 26th Harvard Business School Africa Business Conference, set to take place on February 16–17, 2024.
The Competition will assess the potential viability and commercial merit of each proposal. A panel of seasoned judges will evaluate various aspects, including the uniqueness of the product/service, the strength of the entrepreneurial team, market opportunity, competitive edge, risk management strategies, and execution plans. 
Ventures will be scrutinized based on their ability to navigate challenges and capitalize on opportunities in Africa's dynamic business landscape.
Each one will then present their ideas to an audience of more than 1,000 people, with conference attendees as well as senior partners at VCs with an emphasis on Africa having the chance to provide comments, counsel, and ideas to NVC semi-finalists.
Benefits
Selected participants stand a chance to win a whopping $50,000 in prize money. But that's not all – 
Successful entrants will gain access to invaluable mentorship from Harvard Business School students and;

The opportunity to network with investors keenly focused on the African continent
Eligibility
To be eligible for the competition: 
Your startup must be

in the

early stages,

whether

for profit or not

Your startup must be Africa-centric,

with

most

or all of its

activities taking place there

You must have less

than 50

workers 

Your startup should not be more

than

five

years in operation

You must have

raised less

than $1,000,000 than projected
How to apply
Entrepreneurs aspiring to make a mark can submit applications before the deadline on Wednesday, November 15, 2023. 
---
Got an interesting scoop or news tip? Shoot an email with the subject "story worth telling" to [email protected]