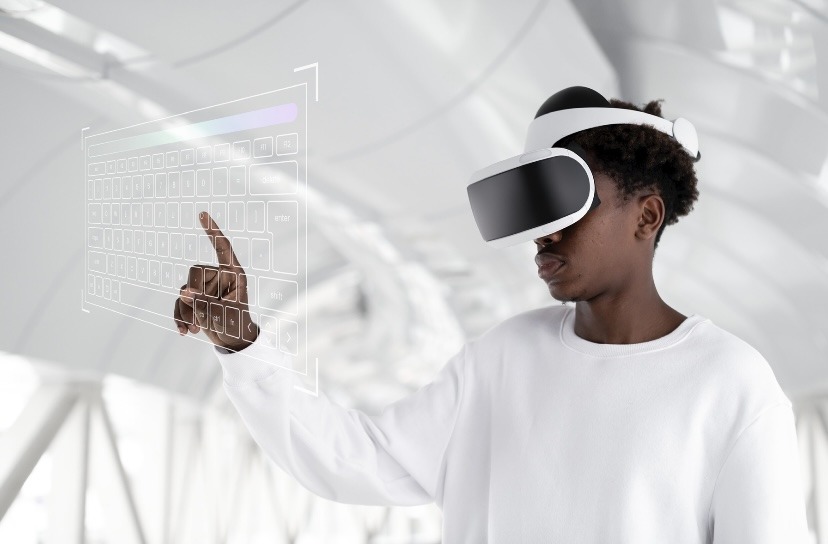 Tech Innovations
Latest Trends: Tech Innovations as Inspired by CES 2023
The Consumer Electronics Show (CES) is one of the most highly anticipated events in the tech industry, showcasing groundbreaking innovations and setting the stage for the future of technology. 
Earlier this year, CES 2023 lived up to its reputation by unveiling an impressive array of cutting-edge gadgets, mind-boggling advancements in artificial intelligence, and revolutionary ideas that are set to shape our lives in the years to come. These technologies inspired this piece as we delve in deeper, let's explore the latest trends and innovations that capture the attention of tech enthusiasts worldwide:
1. AI-powered Smart Homes:
CES 2023 witnessed a remarkable surge in AI-powered smart home technologies. From intelligent appliances that adapt to our preferences to voice-controlled home security systems, the connected home is becoming more intuitive and seamlessly integrated than ever before. 
Companies showcased innovations like smart mirrors that double as virtual fitness coaches, AI-driven kitchen appliances that assist in meal preparation, and energy-efficient systems that optimize resource consumption. The future of smart homes is not only convenient but also focused on enhancing our well-being and reducing our ecological footprint.
2. Next-Level Gaming Experiences
Gaming enthusiasts were treated to an array of mind-blowing gaming technologies at CES 2023. Virtual reality (VR) and augmented reality (AR) took center stage, offering immersive experiences that transport gamers into new realms. 
Companies unveiled cutting-edge gaming headsets, haptic feedback devices, and gesture recognition controllers that blur the lines between reality and the virtual world. With advancements in cloud gaming and streaming platforms, gamers can enjoy high-quality gaming experiences anytime, anywhere. CES 2023 showcased how technology is revolutionizing the way we play and interact with games.
3. Electric Mobility Revolution:
The push for sustainable transportation solutions took center stage at CES 2023, with an emphasis on electric mobility. Companies showcased futuristic electric vehicles (EVs) with longer ranges, faster charging capabilities, and enhanced autonomous driving features. Electric bikes, scooters, and even flying cars were on display, highlighting the growing interest in eco-friendly and innovative transportation options. CES 2023 painted a promising picture of a greener and smarter future of mobility.
4. Health Tech Innovations
CES 2023 showcased a plethora of health tech innovations aimed at improving our well-being and revolutionizing healthcare. From wearable devices that track our vital signs and monitor our sleep patterns to AI-powered diagnostic tools and telehealth platforms, technology is transforming the way we manage our health. Companies unveiled breakthroughs in personalized medicine, robotic surgical systems, and mental health tech, demonstrating the immense potential of technology to enhance our overall quality of life.
5. 5G and Connectivity Advancements
CES 2023 highlighted the rapid expansion and advancements in 5G connectivity. Companies unveiled a range of 5G-enabled devices, from smartphones and laptops to smart home devices and autonomous vehicles. The ultra-fast speeds and low latency of 5G will pave the way for innovations such as augmented reality, smart cities, and the Internet of Things (IoT). CES 2023 painted a vivid picture of a hyper-connected world, where seamless communication and data transfer will transform industries and empower individuals.
Conclusion
Innovation leaves us in awe with the impressive showcase of technologies that will shape our future. From AI-powered smart homes to electrifying mobility solutions, and from immersive gaming experiences to cutting-edge health tech, innovation has boundless potential to improve our lives. 
CES 2023 emphasized the importance of sustainability, connectivity, and the seamless integration of AI in our everyday lives. As we eagerly await the next edition of CES, we can be certain that the tech innovations unveiled at this remarkable event will continue to push the boundaries of human.