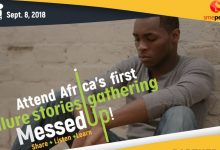 They Failed Many Times But Built Empires Over Time. Meet the Speakers at MessedUp! Conference 1.0
We all have just one life to live, and we cannot live all the mistakes in that single life. We have to draw wisdom from the experiences of others. It's the only way to buy time, and save the future" – Grace Akinosun
On Saturday, September 8, 2018, (exactly 3 days from now) Smepeaks will be hosting MessedUp! Conference, Africa's foremost gathering for founders to share their failures as well as frustrations they've had along their lines of businesses, and experiences with those who have failed.
The obvious reality is, we only have one life to live. Instead of waiting to experience all levels of failure before moving on, why not extract wisdom from others who despite their failures have triumphed over their circumstances.
If you are yet to register, you can still save yourself a seat.
In the meantime, glance through the selfless entrepreneurs who will be sharing their stories and giving insight on how to avoid pitfalls on the road to success, especially for budding entrepreneurs in Africa.
Olaniyi Adeosun (Founder/CEO, Total Infotech & Telecoms Ltd.)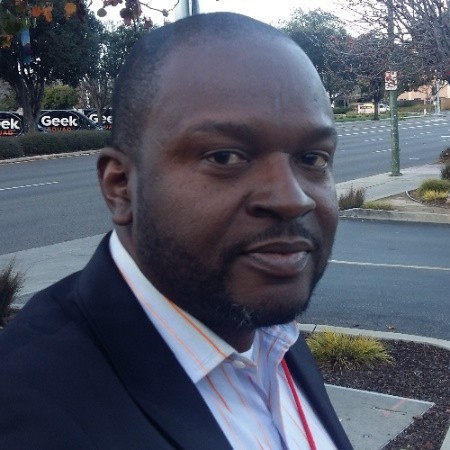 Olaniyi's first tech startup attempt was in 2007. His idea was to create a Facebook for business networking — where businesses get to connect, relate and exchange value. Olaniyi's online platform would also automatically match people who post their CVs with their preferred industry through an advanced algorithm.
Fortunately, he got a bank to support the project and expanded its scope.
In fact I got some bankers in the bank that gave me money to also invest in my company, They promised to invest ₦5 million at that time, but they jointly contributed for me ₦2 million in a week. They promised to pay the balance ₦3 million in January after they collect their upfront"
Unfortunately, a seemingly well-thought-out plan was MessedUp by the turbulence of an abrupt policy regulation. The hit was so great that despite Olaniyi's zealous entrepreneurial demeanour, his startup couldn't make it past the infancy stage. (More about this story to be told at MessedUp! Conference)
"You can plan but fail …" was Olaniyi's remark during one of my recent conversations with him.
However, from the look of things, all of these only culminated into making Olaniyi better at preparing for unfathomable circumstantial moments — which could be birthed by inconsistencies in government policies, unstable business climate, unstructured business environment, backlashes from policymakers in the country, just name it.
Today, He is the Founder/CEO of Total Infotech & Telecoms Ltd as well as Global Realtors Network — a global real estate management network based in the United States. In 2017, one of his companies won a financial grant from a business plan competition by the World Bank which was supervised by 2 major global renowned consultancy companies; PricewaterhouseCoopers (PwC) and KPMG.
Being a serial entrepreneur with a capacity for creativity, Olaniyi prides himself as a professional thinker, with a passion for solving business-related problems, irrespective of what sector the business enterprise belongs.
He would be happy to support you in the following areas:
Tech Innovation Planning & Execution
Web/Mobile Product Development (From just an idea to MVP)
Budget Planning/ Realistic Cashflow Statement
Documentation / Financials for Company Acquisitions
Profit & Loss Performance Evaluation
Business Plan Writing & Financials
Growth & Business Development
Marketing Strategy, Planning & Timeline Execution
Preparation of Investor Friendly Pitch Deck
Mergers, Acquisition Research & Implementation Strategies
Tochukwu Egesi (Cofounder, Identity Tech)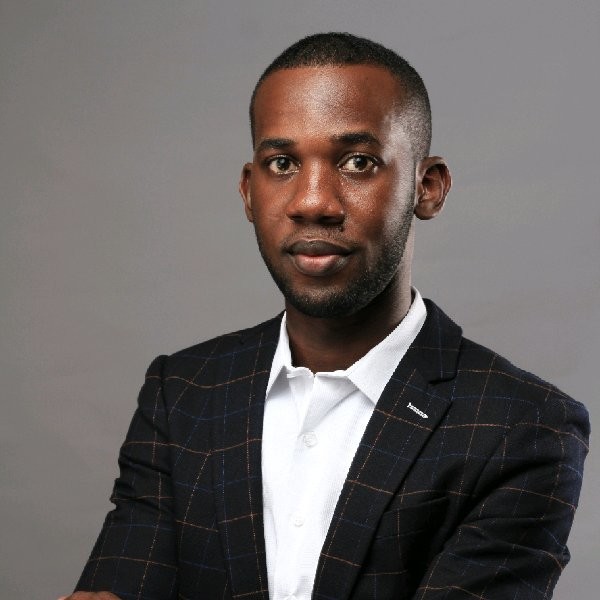 Tochukwu is one of the entrepreneurs who could be classified as 'fast-emerging'. His first attempt at starting a business was in 2016. Thinking creativity was the next big deal, Tochukwu ventured into a creative agency business that year. Well, it didn't fly.
Unfortunately, It took Tochukwu about a year to realise that his creative agency wasn't going anywhere. Despite that letting go was quite painful, it turned out to be the best decision he'd made.
About that same period, Tochukwu had a personal experience that almost broke him. But being an every positive young enthusiast, the experience only broke him free. Thanks to the situation, another idea hit him and he started marketing it, even when the MVP wasn't yet out.
And, here's the shocker. Tochukwu successfully hit a big deal with a construction company for his idea, not even the product. According to Tochukwu, as at the time he got the deal, his MVP wasn't even out. (The "How' to be discussed at MessedUp! Conference)
Long story short,  Tochukwu now leads a cloud-based customer experience management company. As a Product Developer, he has helped customer service reps and front desk officers keep track of visitors and customers with his company — Identity Tech.
With an ACA certification focused in Accounting and Finance from The Institute of Chartered Accountants of Nigeria, Tochukwu has a professional business development skill in planning, management, brand design, leadership, and risk management.
From a failed business to hitting a groundbreaking deal by just pitching an idea to a construction company, there's definitely more to Tochukwu's story than meets the eye.
Come hear him speak at MessedUp! Conference
Oyenuga Olanrewaju (CEO, Ebony Chrystals & Gold Ltd.)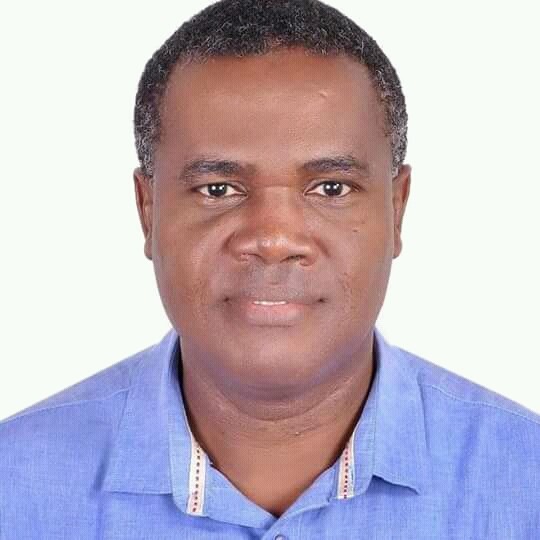 Olanrewaju Oyenuga, is the founder/CEO of Ebony Chrystals & Gold Ltd., a manufacturing, and property development company in Nigeria —  which he built from scratch with self-generated capital, according to him.
Like many other successful entrepreneurs, Olanrewaju began his career back in 1990 with Dunlop Nigeria PLC — a one-time tyre manufacturing giant in Nigeria. Thanks to his sensitive mind, he foresaw the company heading for a fall — which it never recovered from. Being the Export manager at that time, Olanrewaju has more than an inkling into why Dunlop is obviously unheard of, right now.
Leaving Dunlop, he founded his first company HITEC RETREADS in 1999, which according to him, was a very big success until he eventually lost the company to his uncle (What happened, to be discussed at MessedUp!).
However, his second company is currently under hibernation "due to the failure of past government to provide electricity as the cost of powering diesel generators was higher than profit", he told Smepeaks.
Apparently, Olanrewaju is an ardent believer in the successes failure brings.
If it gives billions, good. Nothing I've done has resulted in losses. Even when they fail, I gain from the lessons. Nothing teaches better than failure!"
If anything at all, his time being with Dunlop as an employee has taught him how to avoid the avoidable when building a business. His personal philosophy is not about mega businesses, but doing what he enjoys.
Are you still considering why you need to meet with him at MessedUp!?
Joseph Agunbiade (Founder, Univelcity)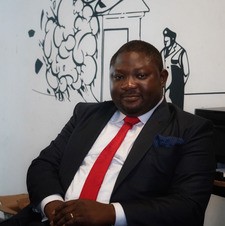 Joseph Agunbiade is one who almost needs no introduction. He's the Co-founder and Chief Technology Officer of BudgIT —  an organisation that simplifies the Nigerian budget and public data, making it accessible to the general public to aid participatory in governance.
Joseph could be classified as a serial entrepreneur. Beyond BudgIT, he's the Chancellor and Founder of Univelcity —  which is more like a university that helps young talents accelerate their tech careers.
But Joseph's success is neither rocket science nor a day's occurrence. He's had several failed attempts at businesses. Even during training sessions at Univelcity, Joseph often hints students on the wrong calls he's made in the course of his career and entrepreneurship quest, at one point or the other.
He was the co-founder & chief technology officer at Switch Innovation Express — another venture which, apparently didn't scale as Joseph had anticipated.
Before starting BudgIT, he worked at Silicon Harbour Investment, where he headed product development and management.
He's founded other companies like Getmobile Technologies Limited, an IT consulting and training firm that builds various solutions for government agencies, automates business processes and payment systems, and SmartED a digital school offering a complete learning solution for K12 (Primary and Secondary school) education in Nigeria and makes learning inclusive, interactive and fun.
Till date, Joseph employs his technical expertise and product development acumen in training entrepreneurs on product and mobile application development. Come engage with him at MessedUp! Conference.
Mystery Speaker (?)
If you've failed at one business attempt or the other, how do you pick up the crumbs and build again from the scratch?
We have one person that would be open to providing answers to all mind-boggling questions pertaining to entrepreneurship. The questions could range from investments, building an African startup, product /business development, attracting foreign investors, and so much  more.
Having worked with leading Incubators across Africa in building and development products for local and foreign startups, the mystery guest is profound at designing, piloting and launching business models.
An all-round builder and innovator he is.  His works span across invoice discounting and financial models for SMEs in three African countries, creating growth engines which are used for developing a highly effective customer acquisition approach, and helping several African startups launch their products successfully.
Being a founder himself, he's worked across the African borders and has garnered enough experience and network on the local and international scene.
You can take our word for it, this is a surprise session and highly resourceful person you wouldn't want to miss.
If you've messedUp before, this conference is your chance to straighten up, and if you haven't, come learn how to avoid messing up.
George Akande (Co-founder/Director of Partnerships, Fastlaunch Africa)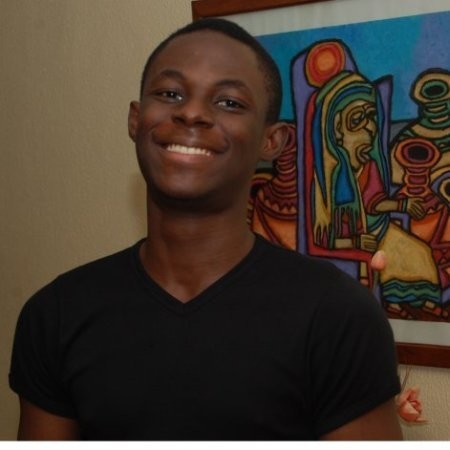 George is running Africa's first contrarian Incubator where companies start fast, build slow and last long — where founders discover and develop unique transferable skills and processes that become family brands. A process referred to as Fastlaunch Analog.
A former Associate Consultant and Project Manager, at H. Pierson Associates, CIPD UK qualified, with experiences in performance management, organisational culture, recruitment, in addition to experiences in I.T.
George has interfaced with a significant number of startups, watched some as they bloomed, and others as they gloomily wither.
Being a solutions person who has a worldview approach to life and matters, George is skilled in identifying the needs and concerns of persons. As a bi-linguist (fluent in English and French), he seeks to provide a mobile service approach to learning. George will be sharing his experience, and what he's witnessed at MessedUp! Conference this Saturday.
Trust us when we say, he's an interesting resource you really don't want to miss.
Dr Chris Osita Godson (CEO, Hofacom LTD)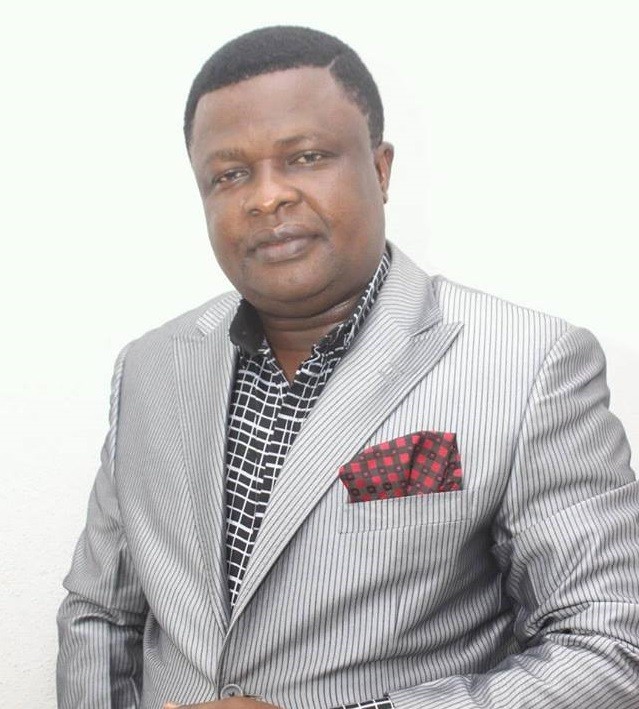 Dr Chris Osita Godson, is the CEO of Hofacom LTD., a consummate entrepreneur, author, business developer/promoter and coach who would rather "walk-the-walk" than "talk-the-talk".
He regularly involves in global sourcing of goods and services, startup incubation, business clinics and coaching, talk shows and seminars within Nigeria and internationally.
Godson, a dyed-in-the-wool and incurable optimist holds a doctorate degree in Business Administration specialising in Entrepreneurship and Business Management from the California Intercontinental University, Diamond Bar., CA, USA.
He is a Fellow of the Institute of Strategic Management and a full member of the Nigerian Institute of Management (NIM). He obtained an MBA degree (Marketing) from the ESUT Business School, Masters degree in International Affairs and Diplomacy in Abia State University, having previously gotten a Bachelor's degree in Sociology (1988) from the old Imo State University.
For close to three decades, he has been thoroughly groomed by consummate business gurus from many business training institutes within and without Nigeria, including Lagos Business School.
On a regular basis, Dr Chris interfaces with several established businesses both locally and internationally across different sectors, including the founder of Nigeria's leading luxurious transport company (Frank Nneji, OON of ABC Transport PLC).
At MessedUp this Saturday, he will be sharing his experiences, insights, opportunities and how best to exploit failures to one's advantage.
You shouldn't miss this for anything.
---
If you are yet to register, you can still save yourself a seat.