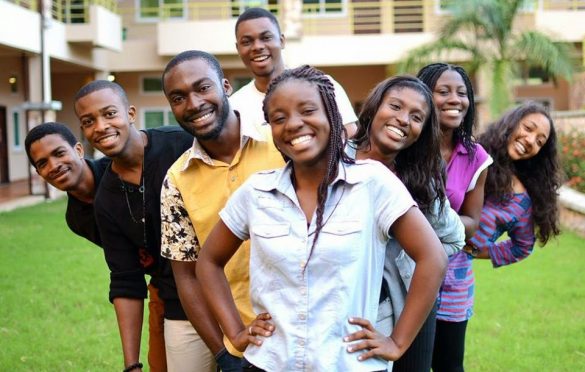 Young Leaders and Entrepreneurs to Get $3,000 in WPI's Mindfulness Grant 2019
World Peace Initiative (WPI) has announced its Mindfulness Grant intended for young leaders and entrepreneurs. The aim of the grant is to support projects that make a positive change in society and promote mindfulness and meditation as a tool to improve people's quality of life.
All nonprofit organisations, youth leaders, social entrepreneurs, peace activists, and anybody with an idea are eligible to apply for WPI's Mindfulness Grant.
Benefits
Win grant up to $3,000  to implement the proposed project
The opportunity of having one of WPI's certified meditation instructors as an advisor for the implementation of the mindfulness aspect of the program and as a trainer at no cost
If the project is successfully implemented, the team will also be sponsored to attend one of WPI's training programs or meditation retreats
The top 20 applicants of the grant will be given preference to attend one of the Peace Revolution African fellowships in 2019.
Eligibility
All non-profit organisations, youth leaders, social entrepreneurs, peace activists, and anybody with an idea are eligible to apply;
The project will be carried out in the Africa region by Africans only;
The project should be initiated originally by you and your team, not a copy of a previously implemented project and not something copied from somewhere else;
The project should not violate any human or animal rights or be involved in any process of killing or harming the lives of any other beings;
The project can't be involved in any kind of trade of financial securities or cryptocurrencies;
The project should have a positive social impact with a reach of at least 200 people;
The project must be environmental friendly;
The project can't involve any kind of hate or harsh speech;
This project can't involve the use of or promotion of intoxicating substances such as alcohol, cigarettes, or illicit drugs;
The project's duration should be no more than 90 days;
The project must somehow involve mindfulness and meditation and be able to show how mindfulness and meditation can benefit the project;
The project should ideally have a plan for long term sustainability.
Application
Applicants can choose to apply online or you can submit a project proposal in the form of 7 presentation slides (powerpoint or google slides) and send a separate budget and budget narrative to [email protected].
---
Never miss an important story during the week. Subscribe to smepeaks weekly newsletter now.