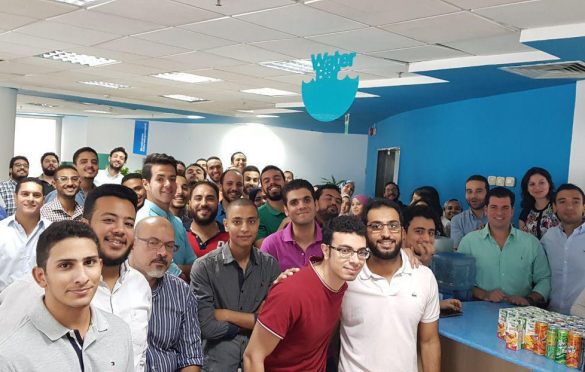 Egypt's Dsquares Bags Investment from Algebra Ventures, Ezdehar Management
Cairo based loyalty solutions provider, Dsquares has secured investment from two Egyptian investors, Algebra Ventures and Ezdehar Management.
Dsquares was founded in 2012 by Marwan Kenawy, Ayman Essawy, and Momtaz Moussa. The startup's offerings include loyalty programmes, couponing solutions and interactive directory services.
Neither  Algebra Ventures or Dsquares disclosed the amount that had been invested in the startup. However, Dsquares'  Public Relations Manager Dina Biksawy confirmed that the amount invested was a "seven-figure dollar amount".
Biksawy said the startup also has premises in Dubai, Riyadh, Jordan and Tanzania. She said the startup currently serves more than 75 million members and is supported with an extensive network of merchants in more than 7,000 stores globally.
In a statement, Algebra Ventures said the investment comes ahead of DSquares' launch of its Lucky Discounts App, a business-to-consumer (B2C) tech product. In the same statement, a Dsquares spokesperson said that they were pleased to partner with Algebra Ventures.
"We believe that being backed by Algebra's consumer-tech experience will significantly enhance Dsquares' development and future expansion strategy in the consumer apps business," said the spokesperson.
The spokesperson added that the tactical investment will help Dsquares maximise exposure and leverage its innovation and technology to continue serving brands and consumers across Africa and the Middle East.
Dsquares clients include among others Renault, Holiday Inn, Intercontinental, KFC, Burger King, GAP, Vodafone, Orange, Vodacom, MasterCard, Visa, HSBC, P&G, PepsiCo, Hyundai, Uber, Petronas, Shell and Mercedes Benz.
---
Never miss an important story during the week. Subscribe to smepeaks weekly newsletter now.