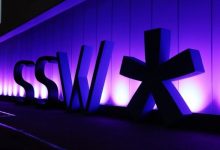 Get Set Mozambique, Seedstars is Coming to You, Again
Seedstars World, arguably largest startup competition for emerging markets and fast-growing startup scenes is coming to Mozambique for the fourth time. With the support of the local host UX, Seedstars will be holding a dynamic pitch event on Friday, 28 September 2018 at 4 pm.
Seedstars World competition is a product of Seedstars — a Swiss-based group with the mission to impact people's lives in emerging markets through technology and entrepreneurship, with a particular focus on the Sustainable Development Goals of the UN.
For five years now, the Seedstars team takes off every year for a 9-month world tour and scouts for the best early-stage startups in over 65+ countries, organising events.
From each of these events, winners are selected to represent each country visited, and are invited to attend one of the 5 Regional Summits, reuniting all local winners of each region to network with regional investors, mentors and corporates.
"Seedstars World is a platform that connects investors and stakeholders with the next generation of entrepreneurs. Since this will be our fourth time organizing the event at Maputo, the stakes are high and we are very excited. We've been in this ecosystem for more than four years now and know there are companies in Mozambique developing high-quality products. We are looking for the best and will take it with us to Switzerland in 2019!", says Claudia Makadristo, Regional Manager for Africa at Seedstars.
Local winners are also awarded the chance to represent their countries at the Seedstars Summit, the competition's final happening in Switzerland, where startups compete for up to $1M in investment. Seedstars Summit is the flagship event of Seedstars.
In view of this, startups are hereby invited to apply for the competition. Below are the modalities, startups must have in place to apply.
Criteria
The companies selected to pitch at the Seedstars Maputo event need fulfil the following;
Be less than 2 years old
have raised less than $500,000 in funding and built a minimum viable product, ideally with existing traction.
the startup's regional and global scalability.
With a strong network of international partners, such as Merck, SPECo, Enel or Continental (amongst others) the competition organizers are looking for smart startups that tackle regional issues and develop profitable and sustainable products for the global market.
After a careful screening, the Seedstars team will shortlist 10 of the best seed-stage startups in Maputo to pitch on Friday, September 20 for the opportunity to compete at the Seedstars Summit, that takes place annually in Switzerland.
In order to provide local entrepreneurs with this opportunity and aiming to deliver the best possible event, Seedstars is closely working with UX Information Technologies who is representing the initiative throughout the year, and Standard Bank, who are the main sponsors for the event.
It's Seedstars' goal to place the spotlight on entrepreneurs from emerging markets, especially those targeting solutions that align with the UN Sustainable Development Goals.
Applications are open until Thursday, September 20 and startups are invited to apply.
Featured Image: Innov8tiv