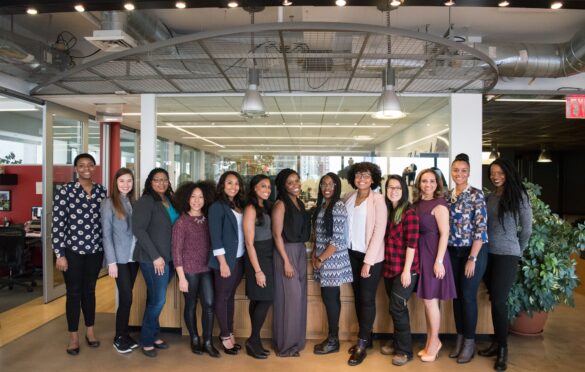 Be among the five winners of $5,000 each in the NGO CSW65 Young Feminist Awards
In order to support the efforts of youth leaders and young professionals in the advancement of gender equality in their regions, the NGO CSW Youth Leaders & Young Professionals, in collaboration with Women Have Wings, has set up the NGO CSW65 Young Feminist Awards.
The programme seeks to push forward innovative projects and ideas, aimed at addressing the gap between the male and female gender globally.
Benefits
$5,000 grant each to five youth-led organisations with highly innovative projects to advance the works of young feminists.
Eligibility
Individual youth leaders can be highlighted but the grants must go to organisations

Youth leaders must be between ages 18 to 40 years old at the time of submission

Organisations must be registered in their country or have a fiscal sponsor who is registered

No US based organisations are eligible
Your application must address one of the following themes:
What is the future of advocacy for gender equality?
This theme can include projects on gender equality, women in politics and decision making, leadership, governance, development and other advocacy campaigns, planning and implementation of advocacy training sessions as well as creation and distribution of advocacy materials
Projects that advance gender equality at the grassroots that need seed money.
Any project that is designed to advance gender equality in society, in the workforce, politics, business, human rights, art, sports etc. Proposals for both new and existing projects are accepted if the submission clearly indicates how the grant will be used to implement an idea or increase the impact of the existing project
Building platforms on gender issues that amplify youth voices in national and international spaces.
This could include online platform development and launch projects, such as websites, blogs, apps and other forms of online advocacy or artistic expression that amplifies youth voices and perspectives on gender issues
How to apply
Do you have a project or idea that tackles the challenge stated above? Participate in the NGO CSW65 Young Feminist Awards. Apply via the website before the deadline on Monday, March 1, 2021.
---
Got a story worth telling? Shoot us an email with SUBJECT — "Story Worth Telling" — to [email protected].