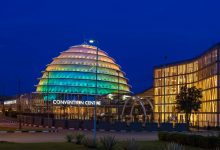 Opportunity to Pitch Live and Network at Africa Tech Summit Kigali, 2019
The next Africa Tech Summit holding at Kigali, Rwanda is giving African ventures the opportunity to pitch live to connect with like-minded professionals from across Africa.
The three-day African Tech Summit will feature three tracks – The Future Summit, The Africa Startup Summit and The Creative Summit. Each will explore the latest trends, connect over 400 digital leaders, tech corporates, Mobile Network Operators (MNO's), banks, investors, regulators, startups, creatives media and leading tech ventures from across Africa over an action-packed three days of insight, networking and entertainment.
Startups are likely to meet a new business partner, a future employee, mentor, or even friend who could help take their career and organisation to the next level.
The Summit focus will be on encouraging collaboration and creating connections between investors, corporates, stakeholders and startups.
Benefits of Partaking
Delegate passes includes:
Access to keynotes and breakouts over three days
13th – Side events and Welcome Drinks
14th & 15th – Full Summit Agenda
Lunch and refreshments
Access to all networking events
Africa Tech Summit Kigali closing party invite (Feb 15th)
Event Details
Event location- First: Kigali Convention centre, Rwanda
Second: Blu Hotel adjacent to KCC.
Eligibility
Delegates must be at least 18 years old and are authorised to accept the summit terms.
All payments must be made in United States Dollars unless otherwise stated.
All sales are final and tickets are non-refundable.
How to Apply
Searching for funding, the right business partner, best financial specialists, corporates, inventors and consultants in Africa and beyond? Apply now to pitch live by filling out a form and register on the website. Deadline for application is Friday, January 11, 2019.