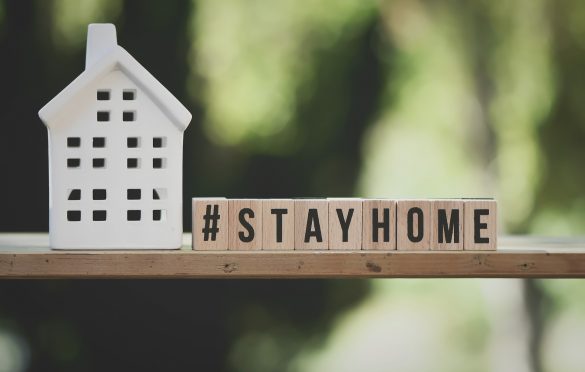 Post-COVID-19: 7 ways our lifestyles might change for good
On March 30, 2020, the federal government of Nigeria joined other countries in declaring a lockdown in three major states: Lagos, Ogun and Abuja.
While the actions of the government were applauded, it also received criticisms because businesses were being affected, citizens who lived on daily income could barely fend for themselves and the government's palliative isn't proving so effective for mass deployment.
In this regard, President Muhammadu Buhari while addressing Nigerians on April 27 announced that the lockdown will be eased in the states with effects from May 4 with a number of caveats. It is compulsory to wear masks and gloves while law enforcement authorities will also impose an 8 p.m. to 6 a.m. curfew in the states.
Despite the "phased and gradual" easing of the lockdown as mentioned by the president, it seems far-fetched that the Nigerian government will reimpose the lockdown. Yet, we believe that post-COVID-19 will change areas of our lives in some ways.
In a previous article, we examined how businesses will drastically change post-COVID-19. This time we will be exploring some ways coronavirus might change our lives when it finally uses the exit door.
---
Read Also: Life COVID-19: 4 ways your business will change drastically
---
Less physical gatherings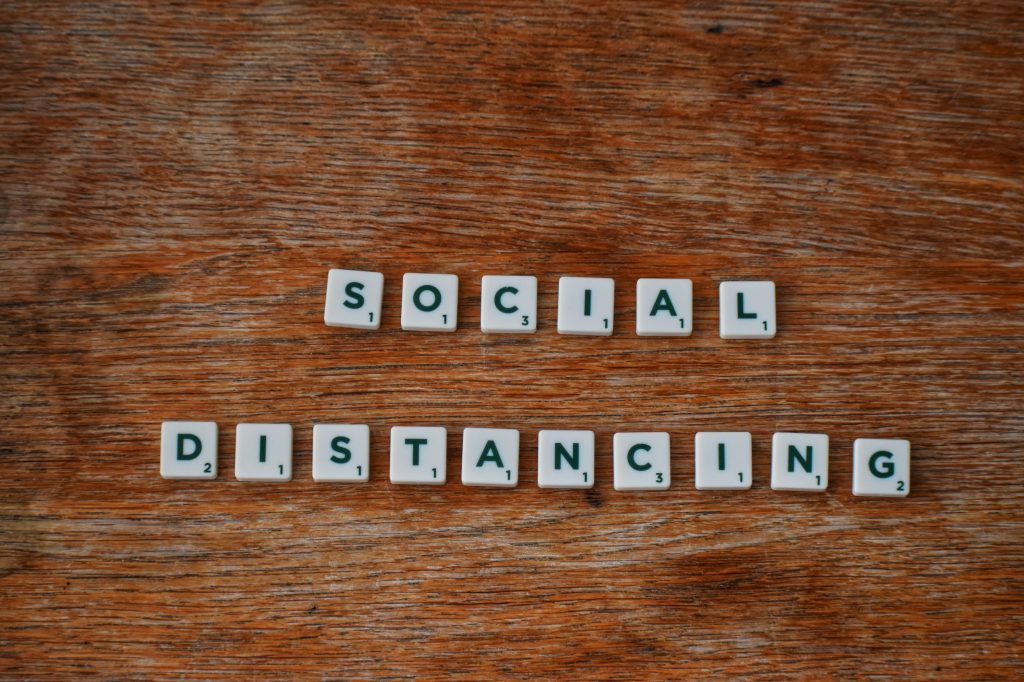 The directive by the federal government didn't only restrict everyone from going out but also frown against physical gatherings in places like churches, mosques and event centres. This also means that gatherings for parties such as naming ceremonies, weddings, funerals are banned.
When things go back to normal, it is almost certain that it will take a while to readjust to crowdy gatherings. This is because many parties that are supposed to hold this period have either been postponed or cancelled until further notice.
A positive side to this is, pending the time everything returns to normal people tend to save more these days. This is because costs on logistics, outings, impulse shopping, exuberant spending on "non-essentials" like aso-ebi for the suspended parties have been cut down.
Craving party food, especially Jollof rice
Bet you didn't see that coming. Nigerian party jollof rice has been the talk of the century especially when it keeps brewing "online wars" with the Ghanaian counterparts.
Ghanaian delicacy, Jollof Rice A & Nigerian delicacy, Jollof Rice B.

Which one taste good! #GhanaVsNaija pic.twitter.com/Nsx50DkCat

— Frederick Nuetei (@fredericknuetei) May 7, 2020
https://twitter.com/noblehighlife1/status/1257058925079388160
Though this can be made at home, it can't be compared with the ones served at Owanbe parties.
Undoubtedly, once this is over and parties are beginning to hold, Nigerian party jollof rice will be the top requested meal — as it has always been.
Adjusting to "traffic-ridden" life
If you live in a city like Lagos — the largest metropolitan city in Nigeria — one of the challenges you have to face daily is the heavy traffic. This means you'll have to be an early riser to hit the road on time or probably stay back late for the traffic to ease before making the return trip.
https://twitter.com/Shopeters001/status/1257348756980334592?s=19
On May 4 2020 — when the lockdown was eased, a number of places: the Third Mainland Bridge — the longest of three bridges connecting Lagos Island to the mainland —  especially was filled with cars heading to various locations.
Damn ,traffic in Lagos before 6am looking like this : pic.twitter.com/4CLexB4gNa

— only1steve (@stephen_odus) May 4, 2020
Despite the fact that many people spend notable time commuting in traffic and the lockdown was supposed to ease the stress, they may also be suffering from Stockholm syndrome; a psychological condition that could explain the attachment of residents of the state to traffic. A couple of people have taken to Twitter to express how much they miss Lagos traffic.
I miss Lagos Traffic 😭😭

— Pamilerin Adegoke (@UnclePamilerin) April 3, 2020
Me right now thinking how much I miss Lagos traffic and abusing bus drivers and conductors. pic.twitter.com/AsmyznNKz5

— Betty J. 🌹♚ (@_thejayjay) April 8, 2020
When normalcy returns, it might take some time to readjust to life without traffic.
Change in sleep pattern
The usual 9 – 5 work-frame no longer counts as such, all thanks to remote work. There's been growing cases of change in sleep patterns for many.
Some people now adopt working late into the night and spending the better part of the day sleeping as their new culture. Blessing* confirms this.
Since the lockdown directive, people have had to work from home and mostly at their own pace. "As a creative, I get inspiration when I work at midnight. Though it has not always been like that. I guess staying indoor for a long time affects your muse."
Depending on the kind of job and the nature of people, adapting to the previous sleep-wake habit post-COVID-19 might take some while.
Preference on home-made food to eating out
Since the lockdown, a number of people have channelled their energy into picking new habits, skills, interests and hobbies.
Seeing that there's more time at hand and food delivery services may be overwhelmed due to orders surge this period, the solution will be to visit the kitchen and fix something.
Asides its healthiness, home-made food also helps save money. However, due to intense work schedules or other unforeseen circumstances, some may have to go back to ordering food online or visiting mama put.
Taking personal hygiene seriously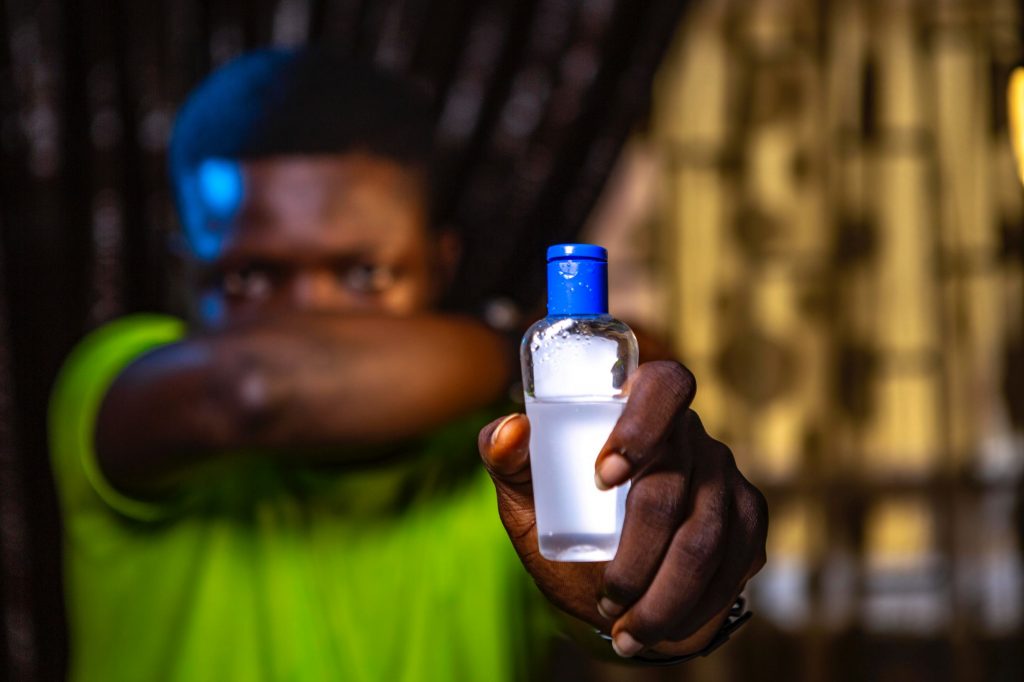 It's been proven scientifically that when an action is constantly repeated, it becomes a habit, plausible to continue even after interest dwindles.
Following the order by the World Health Organisations, people across the world have become more compliant with keeping hygienic outlooks as well as washing and sanitising their hands at all times.
It is expected that post-COVID-19, maintaining high personal hygiene will become a huge part of our daily activities and taken more seriously.
Live shows and parties go virtual
Prior to the lockdown, music artistes who had plans to go on international tours, hold concerts and live shows had to cancel or postpone.
Nevertheless, artistes and celebrities have adapted to entertaining their fans online. In Nigeria,  Adekunle Gold, one of the country's contemporary artistes recently held a virtual live concert. Some other people went as far as holding virtual birthdays and marriages.
Yaaaay adekunle gold is doing a virtual live concert by 9pm today. #lockdownlive i wil like you @adekunleGOLD to perform more of ur English speaking songs so i can flow along. Thank you

— Godture 💌💝❣ (@wynyisavibe) April 5, 2020
Similarly in the United States, the New York Governor — Andrew Cuomo — signed an order to allow online marriages.
There's a chance this new norm will continue post-coronavirus pandemic. You necessarily wouldn't have to turn up at the club every Friday evening or go to that concert since you can bring the party to your room. So for most activities, you may only need to turn up online!
A good side to this is, for occasions like weddings, you can save more money by going virtual. Well, that's if your culture and background wouldn't frown at such. Because for couples who have typical Nigerian parents, this may be a far-fetched dream.
The need to look good
Boredom could fuel creativity. In the last few months, various creative challenges have sprung up on social media. They range from singing to dancing, dress-up challenges, Tik Tok and video imitations and to even workouts.
An example is #DontRushChallenge, which encourages people to deliberately dress up even if they are just indoors. A group of friends restyle at the flip of their makeup brush from their home wear and makeup-free faces to a more fitting dress and glammed up faces on camera.
The boredom jumped out 😖 pic.twitter.com/db1bG6M13G

— Lash (@lase_asoloo) March 22, 2020
The men aren't left out too. With the flip of their hairbrush, they transform into a suitable outfit. When each individual records the moment at their various homes, they can then merge it into a single video.
Adapting to dressing up, making up and looking glamorous when the pandemic comes to end might take constant effort and time.
Even after summing up all these, the way COVID-19 will change our lives when it ends can't still be fully determined. Until then, we can only expect that the changes won't be too drastic.
---
We've partnered with Sidebrief, a Legal compliance company to help as many as possible businesses access and get the necessary document for the FG N50bn Covid-19 credit facility. Interested? Get started for free. 
---
Got a story worth telling? Shoot us an email with SUBJECT — "Story Worth Telling" — to [email protected].