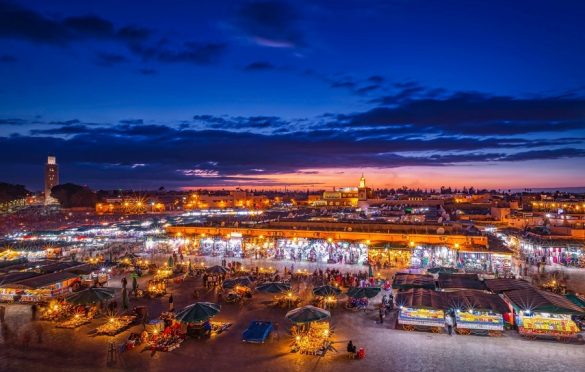 Rensource says it wants to power Nigerian SMEs productivity–and just raised $20M for that
Nigeria, Africa's most populous country with over 37 million SMEs, only has 12 gigawatts of installed grid capacity, with just one-in-four Nigerians connected to the national power grid. In contrast, South Africa, with about 2.2 million SMEs has 50 gigawatts.
In 2016, Ademola Adesina and Jussi Savukoski launched Rensource commercially as their brainchild to address this problem of electricity deficit. The plan was to deliver renewable-based decentralized energy that'd bridge Nigeria's power deficit with a primary focus on SMEs.
Fast forward to today, three years after the birth of Rensource, the company has announced the completion of a $20 million Series A equity financing round co-led by existing investors CRE Venture Capital and the Omidyar Network, with participation from Inspired Evolution, Proparco,  EDPR, I&P, Sin Capital, and Yuzura Honda.
Prior to this raise, Rensource has been operating in seven clusters across six states in Nigeria (Lagos, Kano, Ogun, Ondo, Oyo and Edo), building and operating solar hybrid micro-utilities (a type of energy services provider that localises energy generation, distribution) and providing customer support services to each community it serves. The company claims to be active in marketplaces that serve over thirty-thousand SMEs and has plans to expand into 100 markets in the country over the next three years.
Evidently, this recent financing will set the company's expansion plans in motion. Beyond energy, Rensource is entering Nigeria's nascent Offline to Online (O2O) space, by offering technology-enabled value-added services to SMEs in the marketplaces it provides power for.
With the launch of this new B2B platform, "Spaces O2O", merchants will be able to access services that accelerate their productivity growth.  
The goal is to solidify the company's footprint of micro-utilities across Nigeria, as well as invest in additional technology infrastructure, as it rolls out new tech-enabled products and services for its merchants.
Speaking on the recent milestone, Ademola Adesina, Founder and CEO of Rensource noted that the company believes simultaneously greening and decentralising Nigeria's power infrastructure is the only way to navigate it out of its current state of energy poverty. And the strategy is to pursue this with a focus on the millions of small businesses that drive Nigeria's economy in order to create a massive multiplier effect whose benefit accrues to all.
"Our push into O2O is a natural step that leverages our existing infrastructure to further empower the merchants we serve. We aim to bring connect over one-million merchants in the next 5 years."
As Rensource grows a leading foothold in the Nigerian market, it's identified gaps in the distribution value chain regarding lack of access to credit, expensive transportation and warehousing, inaccurate data and limited product availability, underpinned by a highly fragmented and multi-layered value chain.
Despite these, the startup hopes to develop tech-enabled value-added services will reach over one million micro-SMEs, heighten their productivity and ultimately contribute to the overall economic stability.
One of the lead investors, Co-founder and Managing Partner of CRE Venture Capital, Pardon Makumbe affirms the company's objective
"Rensource's goal is to offer solutions to the many challenges faced by SMEs in Nigeria, starting with power and expanding to other value-added services. It is a bold and worthwhile undertaking that is creating value for all stakeholders. We are excited to continue this journey with the hyper-competent team at the helm"
Rensource has historically worked with a variety of stakeholders including community associations, government, regulatory agencies, contractors, and private investors, to build renewable energy projects across Nigeria.
One of its notable works was in 2018, when the company, through a collaboration with the federal government's Rural Electrification Agency, developed a project in Sabon Gari Market in Kano which resulted in thousands of merchants connecting to Nigeria's first solar micro-utility. This first project was followed up by several other as part of the Energizing Economies Initiative (EEI).
From the look of things, the company isn't relenting on its mission.
---
Never miss an important story during the week. Subscribe to smepeaks weekly newsletter now.
---
Got a story worth telling? Shoot us an email with SUBJECT — "Story Worth Telling" — to [email protected].