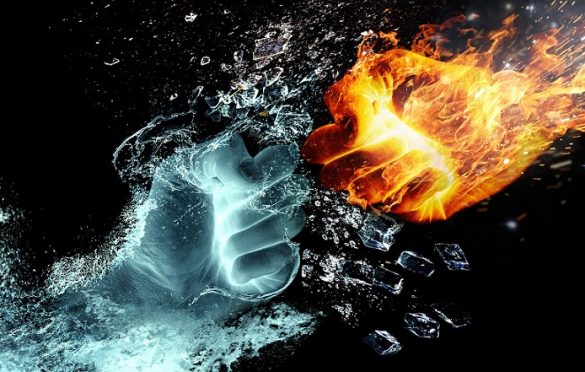 Is being ruthless in business the only way to be insanely successful?
I had a discussion a couple of weeks ago with a group of friends, where the question "Do you have to be ruthless in business to be successful?" was raised.
Just before writing this article I personally believed that you don't have to be ruthless at all, but you may have to step over or around some people along the way to achieve your end goal. It just depends on what you do in the process. I also thought about it a little deeper and began to think, well, what does it really mean to be ruthless? And do successful people who have faced the battles and adversities in the business world see this definition in a different light?
Let's check it out….
The definition of Ruthless is:
ruth·less
ˈro͞oTHləs/
adjective
Having or showing no pity or compassion for others.
Some synonyms of ruthless are "cold-hearted", "merciless", "pitiless" or "manipulator". 
The conversation about ruthlessness and total dominance came from the news about OPay by Opera, launching a new service called OBus.
From owning and operating a mobile and web browser to successfully pivoting to other verticals like food delivery, bike hailing, and consumer payments, Opera is showing no signs of slowing down. The Norway-headquartered company wants to dominate the Nigerian market in all categories, using tech to become the go-to platform for almost everything. And it seems to be doing everything right — gaining massive market adoption; raising millions of dollars in funding and investment; and forcing competitors back to their drawing boards to re-strategise.
The OPay service which is gradually gaining grounds in Nigeria after its official launch in 2018, with agents spread across various states and lots of mouth-watering and juicy offers such as; ₦95 for ₦100 worth of airtime,  zero charges on deposits, immediate bonus to riders joining from rival platforms, etc. Many mobile money agents are also adopting OPay's service as their choice platform. 
Let's take a deep dive into the OPay domination.
The rise of ORide
Just when we thought we had seen it all with bike hailing services, ORide by OPay showed up to the scene. This service was launched in May 2019 in Lagos State, Nigeria with a strategy of handing out rides for almost free. The giveaway flat rates were between ₦50 -₦200 for every trip in and around Lagos.
---
Read Also: ORide(OPay) by Opera — most aggressive market penetration stunt ever pulled in Nigeria 
---
From the looks of things, this move was just the company's way of preparing the ground for what it had always sought to achieve: total domination of the Nigerian on-demand transport segment. In the last few weeks, OPay has taken ORide beyond Lagos to launch in Ibadan, while also rolling out platforms for personal loans, food delivery, and tricycle-hailing — all in the space of barely three months. 
OTrike we saw
First, the company came with promises of changing the face of Nigeria's bike-hailing segment; a promise they seem well on course to delivering upon with ORide. And then they came up with something for commuters who prefer tricycles (a.k.a Keke Napep)  with another product called OTrike which only just launched in parts of southeastern Nigeria, Aba to be specific. 
OBus is here
Just like ORide and OTrike, OBus is a new commuter transit service that operates using branded buses. For the moment, OBus rides will be restricted to intrastate trips within Lagos — the CMS-Ikeja route i. OBus has since been added to the Opay app and rides can be booked with it. Reports reaching us say two buses are being used by OBus for the Beta testing phase.
Three factors make the OBus Service extremely attractive: the comfort it offers, the ease of payment, the platform's support of cashless payments.
But it wouldn't be the first company that has tried to pull off something of this nature. Not too long ago, another bike-hailing company in Nigeria, Gokada, had quite literally tested the waters with G.Boat; a boat-hailing platform offering cheap, quick ferries from one end of Lagos to another, though it's not clear if the service is still functional given that GoKada announced a while back that it was halting its bike-hailing operations for a few weeks so as to put its house in order.
OBus appears to be the silver bullet used in taking a shot at the other ride-hailing platforms that are competitors.
When you say being ruthless in business, OPay is a very thorough example. In fact, there are strong speculations that the company converted some top executives from Gokada to boost its offering and issue a heavy blow on its number one competition. 
While Gokada's media team issued an official email earlier in August, stating the company's intention to shut down operations for two weeks and relaunch on the 26th of August, 2019, citing the need to upgrade its service provisions and operations in all areas as the reason for its move.
As promised, Gokada has ushered a set of new bikes to the street of Lagos plus a "revamped set of well-trained customer-centric pilots", but the company's comeback would have to take on much more.
The war is on
One thing's certain though: just like it did with OPay, ORide, and OTrike, Opera will use the low-price strategy to drive OBus to mass adoption. Currently, the company has enough funds in its coffers to lower prices and acquire the team to make quality products.
Obviously, OPay has demonstrated how being ruthless in business might be a significant pre-requisite for business success, not only by karting away Gokada's employees and riders but with the debut of its other O' series products across Nigeria.
Do you think being ruthless in business is a strategy that'd make OPay the market leader all its chosen verticals or will the company overstretch its tentacles, overspend budget and still not own the largest market share? 
 Let's know your thoughts in the comments. 
---
Never miss an important story during the week. Subscribe to smepeaks weekly newsletter now.
---
Got a story worth telling? Shoot us an email via [email protected]