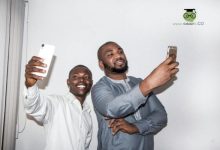 ScholarX Becomes First Nigerian Startup to Enter Wise Accelerator, Qatar
Often claiming to be an easy way for African students to find and apply for scholarships and education financing, ScholarX, a Nigerian EdTech startup has been selected, alongside four others, by the World Innovation Summit for Education (WISE), Qatar for its acceleration programme.
WISE is an initiative of the Qatar Foundation (QF). As an international programme, it provides a multi-sectoral platform for creative, evidence-based thinking, debate, and purposeful action in education. According to the organisers, all five selected innovative startups will kick-off the program during the WISE@NY forum holding in New York on September 22, 2018.  At the forum, the startups will be attending workshops, masterclasses, and participating in pitching sessions.
The WISE Accelerator team will also organise high-level meetings for representatives of the five initiatives with leaders and entrepreneurs of various organisations who are developing solutions and programs in education and education technology. According to WISE:
The year-long program is designed to assess and suit the initiatives' needs as precisely as possible in order to bring them to the next stage in their successful development.
Key milestones in the 2018-2019 process are:
Kick-off week of activities during WISE@NY
Needs assessment
Tailor-made mentorship
Opportunity to participate in international events
Ongoing communication and international visibility
Introduction to potential partners, investors and donors
Progress assessment
While acceptance into the WISE Accelerator Programme is a remarkable milestone for ScholarX, it isn't the only feat the startup could boast of, this year.
Only a few weeks ago, ScholarX was among the eight EdTech startups selected for Injini, Cohort 2, — a South African Education Incubator, which promises to give its incubatees every needed support, accommodation and $50,000 in equity funding. Also, in the bid to extend its good works and further deliver on value proposition, the startup launched Success Hub in Badagry, Lagos, this year.
Such a great feeling to see this in person! #successhub #Badagry by @scholarx is real and it is only the beginning. #Ikorodu is next! 🙏🏽 #education #youth #student #impact #scholarship #team pic.twitter.com/Z8XIAKBRes

— ScholarX 🎓 (@scholarxEdu) June 10, 2018
ScholarX' entry to WISE is even more significant because it would be the first startup that got into the program from Nigerian; startups from Kenya and South Africa were accepted into WISE in 2014 and 2015 respectively. The EdTech startup would be joined by other selected innovative startups from the UK, US and France. They include:
Chatterbox (UK): an online language-tutoring platform created for refugees. It finds, trains, and then contracts highly skilled individuals who are refugees to deliver language training to their clients. Chatterbox tackles the problem of unemployment amongst refugee populations. They turn what would usually be considered a barrier to refugee employment- their native language- into an asset.
Uptale (France):  a French startup that offers software-as-a-service platform to enable creators to imagine, create, publish and monitor immersive learning experiences using Virtual Reality (VR) and Augmented Reality (AR) technology. Uptale allows anyone, without any technical background or prior training, to create gamified interactive VR and AR learning content and publish it using the Uptale platform.
ImBlaze (US): an online management platform that enables educators and students to easily and efficiently manage out-of-school internship experiences to support real-world, personalised learning. It supports students in looking for an internship. Once the internship starts, the educator in school and the mentor in the workplace accompany the student in the learning process.
SmartScience (US): a startup that provides students with an online platform that facilitates learning in the sciences. The company developed a technology that allows students to test a hypothesis by measuring results on videos of real-world experiments. SmartScience offers over 300 lessons in the sciences and every lesson is designed with the goal to foster the learning of the experimentation method among students.