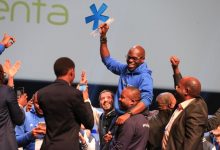 Closing in 2 Days: Seedstars World 2018 Competition, Switzerland ($1.5m investment)
Seedstars World is a Switzerland based startup competition that takes place in emerging markets.
This program runs over 65 local competitions where the best seed-stage startups are identified, giving them pitch training and award to the winners with an opportunity to compete in the Seedstars Summit where one of them will be crowned Seedstars World Global winner.
Seedstars World offers exclusive global world competition to promote, connect and invest up to $1.5m for entrepreneurs in emerging market. On this 2018 edition of the tour, Seedstar would be visiting over 25 cities across Sub-Saharan Africa to hold boot camp and pitch competition, adding countries such as Cameroon, Democratic Republic of Congo and Gambia to its tour.
Benefits
Pitching events: At each local event, up to 10 pre-selected startups are invited to pitch in front of an expert jury and quality audience. The event brings together key entrepreneurs, investors, corporates and institutions from the local ecosystem combined with a unique global Seedstars World flavour. The winner of each Local event gets a free trip to Seedstars World Regional Summit and the Global Summit in Switzerland, with a chance to win up to $ 1 million in equity investment and more in cash and in-kind prizes.
Equity Investment: There is a prize package consisting of up to $1 million in equity investment and more in cash and in-kind prizes. You'll be exposed to VCs, corporates, and angels searching for investment opportunities.
Final Event: The winner of each local event will be invited to Switzerland to represent his/her startup and country at the global finals. The Final event is a weeklong adventure consisting of a boot camp, international conference and investor forum. It's an amazing chance to meet with investors. In addition, there is up to $1 million investment on offer to the winning startup as well as money prizes!
Criteria
Maximum 2 years since the founding date
Maximum $ 0.5m funding raised
Minimum viable product (MVP)
Need to use technology to solve a local or regional issue
How to Apply
If you want to be crowned Seedstars World Global Winner, apply to one of the 22 local events in Africa by visiting the website. Deadline for application is Friday, October 5, 2018.