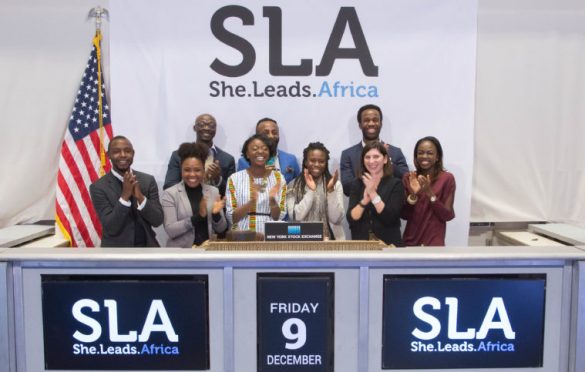 SLA Accelerator 2019 is calling on female entrepreneurs for a shot at ₦2 million grant
She Leads Africa Accelerator 2019  program is an intensive three-month curriculum designed to distinguish, support and fund the future generation of the most promising female entrepreneurs in Nigeria.
The social enterprise, She Leads Africa, is committed towards establishing young Nigerian women and actualising their entrepreneurial goals. This program hopes to reward the overall winner for her innovation, passion, zeal, business intelligence with a funded reward of ₦2 million.
Having being featured on Fox business, CNN, CNBC Africa and black enterprise, She Leads Africa boasts of over 3,000 members on its platform across the world.
Eligibility
For female-owned businesses to be eligible, you must:
Be based in Nigeria

Be less than 3 years in operation

Not have raised over $50,000 in external funding

Have at least a woman aged 18-35 as owner or shareholder

Innovative businesses in all sectors are accepted this year
Benefits
Below are what you stand to gain from participating in the She Leads Africa Accelerator 2019:
A 3-month intensive training on business and operational skills
Online and offline learning materials
Features in local and international media to help raise business profile
Chance to pitch your business to local and international stakeholders
Mentor ship from some of Nigeria's front running entrepreneurs
Winner will be awarded ₦2 million from SLA
Steps to apply
Applicants are advised to follow the application steps critically in order not to jeopardise their chances of being selected:
Brainstorm on a concise application package, ace the semi-finals interview and get selected by the review committee
Attend a one-week boot camp, where you will meet other candidates and receive orientation from the SLA team
Virtual demo day: prepare your business idea for local and international investors and aired virtually
How to apply
Ensure you fill the online registration form. Deadline is on Sunday, June 2, 2019.
---
Featured Image Credit: SheLeadsAfrica
---
Never miss an important story during the week. Subscribe to smepeaks weekly newsletter now.