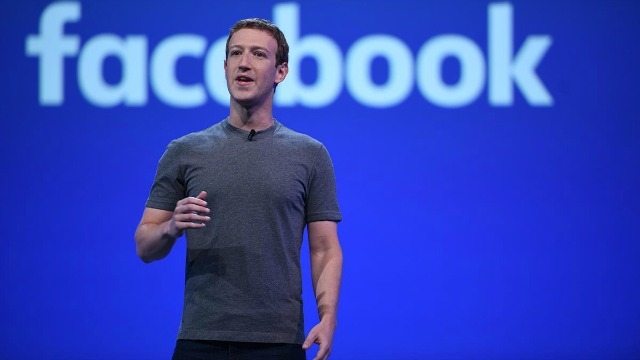 Tech crawl: Facebook leaps into eCommerce, Uber lays off another 3,000 staff, TikTok gets a new CEO, and more 
It's another week of smepeaks tech crawl, we bring you interesting news on technology from all over the world.
Facebook makes another move into eCommerce as it launches Shops
In more like a plan to make Facebook a "super app", the social media platform has made another push into the eCommerce industry as it launches Shops, a new version of an existing Facebook feature.
Facebook Shops will reportedly enable retailers to upload product catalogues to their Facebook page or Instagram profile.
With the Facebook Shops , users can find these shops directly from the retailer's page, or a simple click on an ad that will redirect buyers to a shop inside Facebook instead of the retailer's website.
These Shops can be found on businesses' Facebook pages and Instagram profiles. It will be available across all other Facebook's apps; Messenger and WhatsApp as this will enable retailers reach Facebook's nearly 3 billion users with one product catalogue.
Considering the fact that many eCommerce companies have recorded sales during the coronavirus pandemic, the launch of Facebook Shops was instigated.
Uber lays off another 3,000 employees
Two weeks ago, we reported that Uber laid off 3,700 employees out of its total workforce. In a report, Chief Executive Dara Khosrowshahi announced to the team that the company will be cutting down on jobs so as to save more than $1 billion in fixed costs.
Right now, it has laid off another 3,000 employees as it has also closed down 45 offices.
---
Also read: Tech Crawl: Andela, Uber, Lyft sack staff, hackers attack Microsoft Teams after Zoom, TikTok tests new feature, more 
---
Though the company has been hit by the coronavirus virus, the positive side to this is its food-delivery arm — Uber Eats — has reportedly recorded growth.
While the stay-at-home directive which is the major cause of Uber's downturn is being eased in some states, it will be interesting to see how the ride-hailing service will bounce back when this is over.
TikTok gets a new CEO
The head of The Walt Disney Company's direct-to-consumer and international business, Kevin Mayer becomes the new CEO of TikTok and also the COO of the video app's parent company ByteDance.
Prior to becoming the CEO of the popular video app, Kevin oversaw Disney's streaming strategy, and also the launch of Disney+ last year.
A report claims Kevin was seen as a potential successor to the former Disney CEO, Bob Iger but Disney Parks, experiences and products chairman Bob Chapek became the CEO instead.
For TikTok, the president Alex Zhu becomes ByteDance's vice president of product and strategy while the founder Yiming Zhang will continue to serve as ByteDance CEO.
Facebook plans to bring back only 25% of its staff to the office while resuming in July
Earlier this month, Facebook announced that through the end of 2020, employees who are able to work remotely can do so.
However, starting from July 6, Facebook with strict measures in place will begin reopening its offices worldwide.
Bloomberg reports that only 25% of the company — one-fourth of its standard workforce — will be working in the same building at the same time.
Only employees working on hardware, operations, or other tasks that aren't possible at home would be working at the office. They will be required to wear face masks and their temperature will be checked to monitor virus symptoms related with coronavirus.
The company also said that the number of employees that can gather in meeting rooms will be limited: a 6-foot space between work-stations will be created, cafeteria buffets will be replaced with grab-and-go meals and office gyms will be closed.
Twitter to test a way to enable users limit replies to their tweets
In recent times, Twitter has been trying out new ways to help users have control over their conversations on the app.
Last year, Twitter launched a feature that enables users hide replies they don't want under their Tweets.
In a similar fashion, the bird app is testing a new setting that will enable users to choose who can reply to their Tweets and join the conversation.
Before a Tweet is posted, users will be able to choose who can reply using three options: everyone — standard Twitter, and the default setting — only people they follow, or only people they mention.
YouTube wants to help you sleep better with its bedtime reminder 
The coronavirus pandemic has caused a change in the sleep pattern in a number of people: many spend more time with their phones to stay connected and entertained. However, excess usage could be detrimental to one's health.
As part of Google's Digital Wellbeing initiative for YouTube wellness and screen time tools released in 2018, YouTube has announced a new feature that will remind users when it's bedtime.
The bedtime reminder feature will help extreme online users log off the app when it's late at night.
As Facebook launches Shops, users can set specific times to stop watching videos and get some sleep. And like a mobile alarm, users can also dismiss or snooze the reminder.
The company has said that the feature will be available on its Android and iOS apps starting May 20, but not everyone will have access to it once.
---
We partnered with Sidebrief, a Legal compliance company to help as many as possible businesses access and get the necessary document for the FG ₦50bn Covid-19 credit facility. Interested? Get started for free. 
---
Got a story worth telling? Shoot us an email with SUBJECT — "Story Worth Telling" — to [email protected].