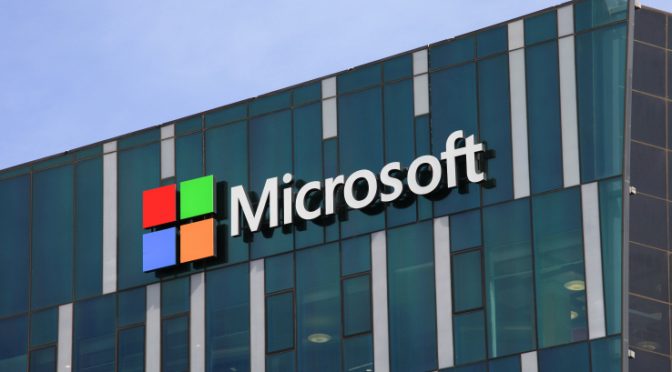 African Startups Can Benefit From Microsoft's $5 Billion Investment in IoT
Africa is known to be the last in the park when it comes to technological innovation in the world. In obvious areas like data, smart cities, realtime information, the African continent is struggling to catch up. These can be solved by driving innovation around Internet of Things.
As a collaborative system, Internet of Things is a multi-disciplinary effort that revolves around cloud development, machine learning, AI, security and privacy. With an estimated 4 billion devices worldwide–which is projected to increase to 38 billion devices by 2020–IoT is indeed a realtime information aggregator. Using sensors, it automatically trigger decisions, makes the operational processes very convenient and ultimately increases efficiency.
From all indication, there is no limit to what this level of technological advancement can achieve in human lives. From solving problems in transportation, driving tech innovation in agricultural, delivering top-notch healthcare system, and enhancing financial technology — which has increasingly gained attention in Africa over the last five years — IoT is making the world smarter day after day. And, countries are now adopting IoT across diverse fields; transportation, health, smart cities, and the list goes on.
Singapore, for instance, leverages Internet of Things to deliver the future it wants. Every year through the Lee Kwam Yew Global Business Plan Competition, students come up with ideas on how IoT can be used to drive smart cities that promotes efficiency and improves various sectors of the country's economy.
This is obviously the reason Microsoft is continually pushing the boundaries of research and innovation in IoT, and has recently earmarked a sum of $5billion to spend on Internet of Things over the next four years. With the combination of Azure and devices, the company is redefining how enterprises store information and manage IoT infrastructure.
Sadly, Africa is yet to plug fully into the ground breaking research and innovation IoT presents. there's a lot of areas IoT could possibly play out to salvage the continent. Data aggregation, transportation, real-time insight for farming, are chief them. In contrast, a significant number startups are taking the lead on IoT on the continent. In Kenya, UjuziKilimo is reducing risks in agriculture by providing information on soil analysis to farmers through SMS. Based in Ghana, AgroCenta is another, transforming the agric-tech space by connecting small farm holders to a wider market reach.
However, more could be done by startups to expedite IoT on the continent. Beginning with an active collaboration, startups  across Africa can collaborate and solve societal problems would be able to harness the opportunities of using IoT to connect rural and urban communities, create  smart transportation system, give real time agricultural tips to farmers and many more.
Just a while back, BRCK, an internet connectivity company based in Nairobi introduced a new product, PicoBRCK, which provides rugged IoT needs making internet accessible to the remote areas in Kenya. In 2013, the startup received an estimated $172 000 on Kickstarter and another $1.2 million the following year.
Startups like BRCK will benefit from the $5 billion Microsoft fund through utilising the breakthroughs in Microsoft's IoT research to facilitate and strengthen their technology.  In Nigeria, Schneider Electric partnered with the U.K. Department for International Development (DFID) and the Lagos state government to build solar panels that are remotely controlled, and real time usage of electricity monitored to power over  200 schools and clinic using Microsoft IoT platform.
Despite these, African startups, especially those in West Africa, are lagging in utilising IoT solutions. There is no West African StartUp amongst the top 15 listed by TechFlier in 2017.
According to research, the global Internet of Things (IoT) market is projected to grow from $2.99 trillion in 2014 to $8.9 trillion  in 2020, attaining a 19.92% Compound Annual Growth Rate (CAGR). Industrial manufacturing is predicted to increase from $472 billion in 2014 to $890 billion in global IoT spending. Healthcare and life sciences are projected to increase from $520 billion in 2014 to $1.335 trillion in 2020, attaining a 17% CAGR.
If these stats are anything to go by, it shows that Internet of Things is getting more lucrative than ever, and its the more reason African startups need to plug in. Here's a head start. Businesses across Africa must begin drawing up ways to tap from the discoveries and innovation Microsoft will make with its $5billion investment in IoT over the next 4 years.