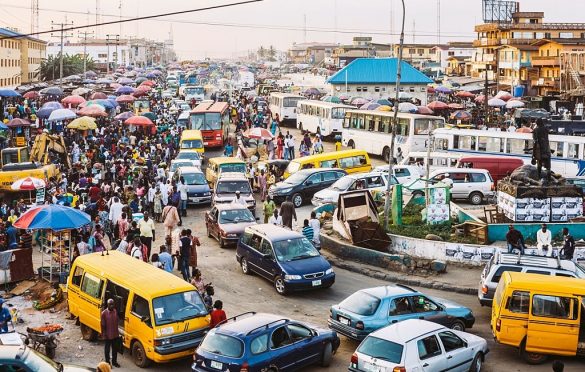 Surviving the hurdles: An insight into the ride-hailing industry in Lagos
It's a rainy day in the bustling metropolitan city of Lagos, Nigeria. The roads are flooded with muddy water oozing out of damaged drainages, engulfing the already deteriorating highways. Absence of good road networks and inefficient transport system makes a perfect explanation for the "relationship" between rain and traffic in the state. 
With about 17.5 million people — and more trooping in from different parts of the continent day-in, day-out — Lagos remains one of the epicentres of traffic congestion in West Africa. 
You'd find an average resident either hustling to hop on a commercial bus, flagging down a private car, motorcycle, tricycle or any of the ride-hailing services available to convey them to their destinations. 
Revolution of the public transportation system in Lagos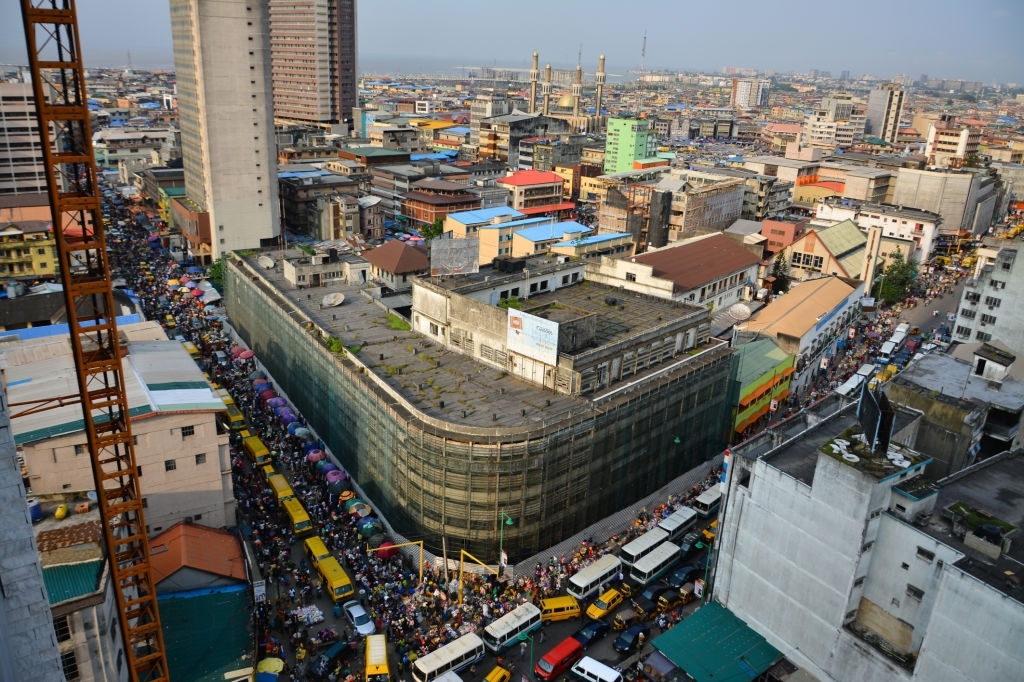 Through the years, the face of transportation in the metropolis has experienced transformations. From car-sharing platforms to motorcycle-hailing services, bus-hailing, as well as tricycle solutions, players in the space have made their open market debuts in recent times. 
Prior to the emergence of the ride-sharing industry, commercial buses (danfo) and cars (taxi) with the yellow signature colour and the ramshackle molue were the major means of public transportation in the state.
However, in 2008, after the initiative to build the bus rapid transit system was instigated by the then incumbent government, Lagos launched the first of many public-private partnership initiatives: Lagos bus rapid transit (BRT).
Following the successful deploration of the initial BRTs across Lagos, which to an extent, cushioned the uneasy transport system that was fast choking out millions of commuters on the daily basis, subsequent government administrations entered more private-public partnerships (PPP).
The collaboration looks to provide more of such buses all in a bid to alleviate the transportation plight of Lagosians who couldn't afford personal vehicles. 
Although the buses ply some of the busiest routes in the state, they could barely sustain the increasing commute needs of Lagosians. 
Uber, welcome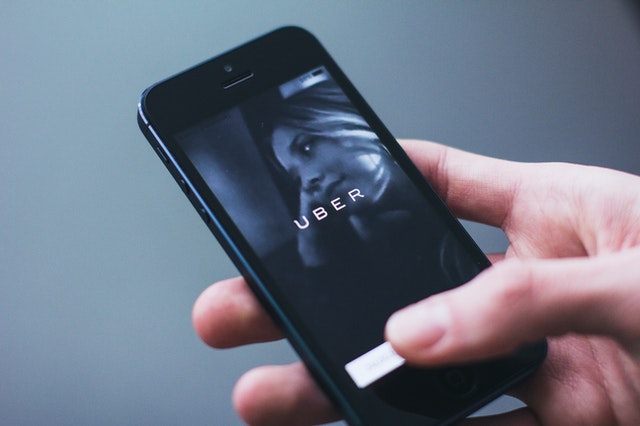 In 2014, Uber launched in Lagos, opening up the ride-hailing concept in Nigeria, and to some extent transposing the way people moved around. Closely followed in 2016, Bolt formerly known as Taxify, made an entrance into the market, making it quite competitive for the industry's pioneer. 
The Estonia-based company didn't waste time in introducing its tricycle hailing service in the south southern city of Uyo, the same year.
Bolt Tricycles are now in Nigeria! 💃🏽🕺🏽

Now you can request a Tricycle ride in Uyo without hassles.

RT this for someone who needs this.#BoltinNigeria pic.twitter.com/WDbkYa5ams

— Bolt Nigeria (@Boltapp_ng) January 24, 2020
The Uber/Bolt power of choice given to riders and drivers made the space a little intense. But what heralded the main heat in Nigeria's e-hailing space was the advent of the bike-hailing companies. 
MAX.ng, a Nigerian e-hailing startup started out as a courier platform in 2015 before expanding to bike-hailing service in 2017. The company opened up its tricycle hailing service, MAX Keke, in Lagos. Gokada also surfaced in 2017, creating a dynamic approach to getting around the megalopolis.  
Two years had barely passed when an Opera-founded startup, OPay, stirred up the city's commercial transportation system with ORide, in May 2019.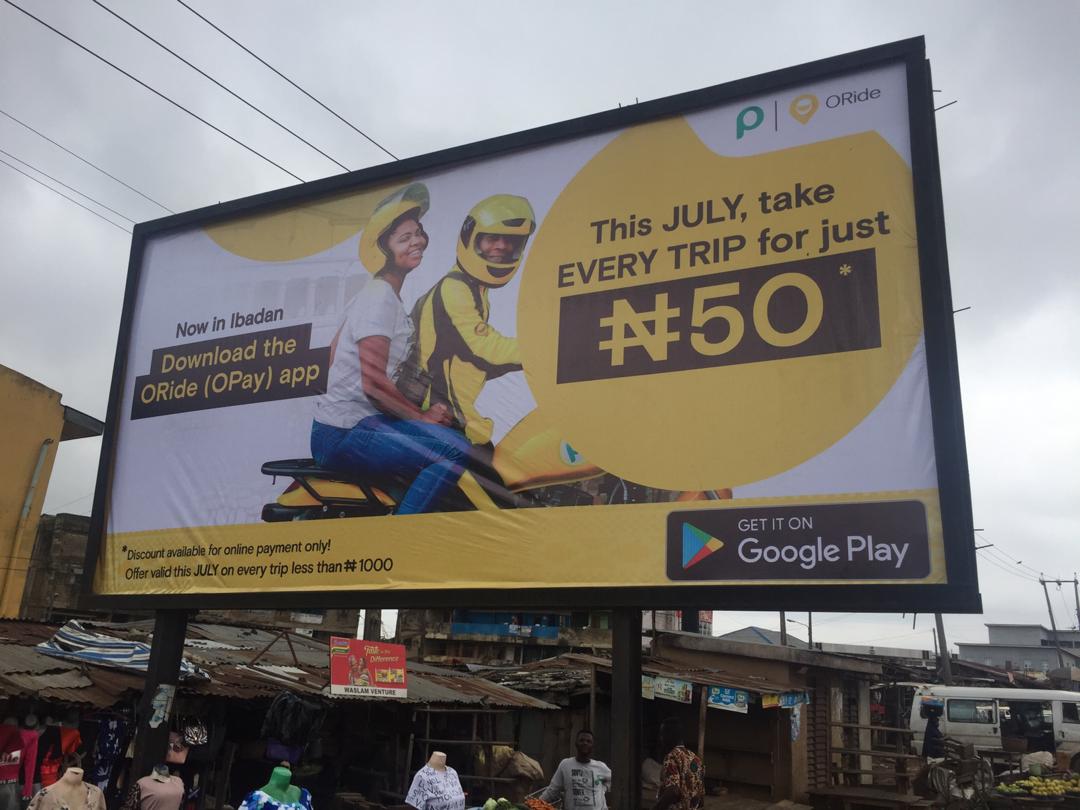 Backed by Tencent, ORide disrupted the market by charging extremely low commute fees, almost giving previous players shock waves and a run for their money. Flat rates of intra-city trips, for instance, ranged between ₦50 – ₦200 ($0.13 – $0.56) compared to the industry-standard rates of ₦900 – ₦2,000 ($2.33 – $5.17) to any destination.
---
Read also: ORide(OPay) by Opera: most aggressive market penetration stunt ever pulled in Nigeria
---
In no time, the startup garnered significant attention and patronage to itself. In fact, a lot of riders, employees and patronisers of Gokada were said to have ported to the newfound love. Yet, it seemed ORide was just getting started. 
It turned out OPay had a lot more to its sleeves than bike-hailing because just as ORide was gaining grounds, the company launched OTrike, a tricycle hailing service in the southeast and northwest of Nigeria. 
Shortly after, it made a bold step to share the car-hailing space with the launch of OCar.  And while at that, its now-defunct OBus offering bus-hailing services, made its debut. 
Apparently, unlike other existing players, OPay came into the market, ready for an all-round takeover. But as the saying goes, it's not always as easy as it may look. 
And that's the backstory. However, it doesn't end there. The Nigerian ride-hailing industry continued to receive new entrants and towards the end of 2019, Plentywaka became the newest player.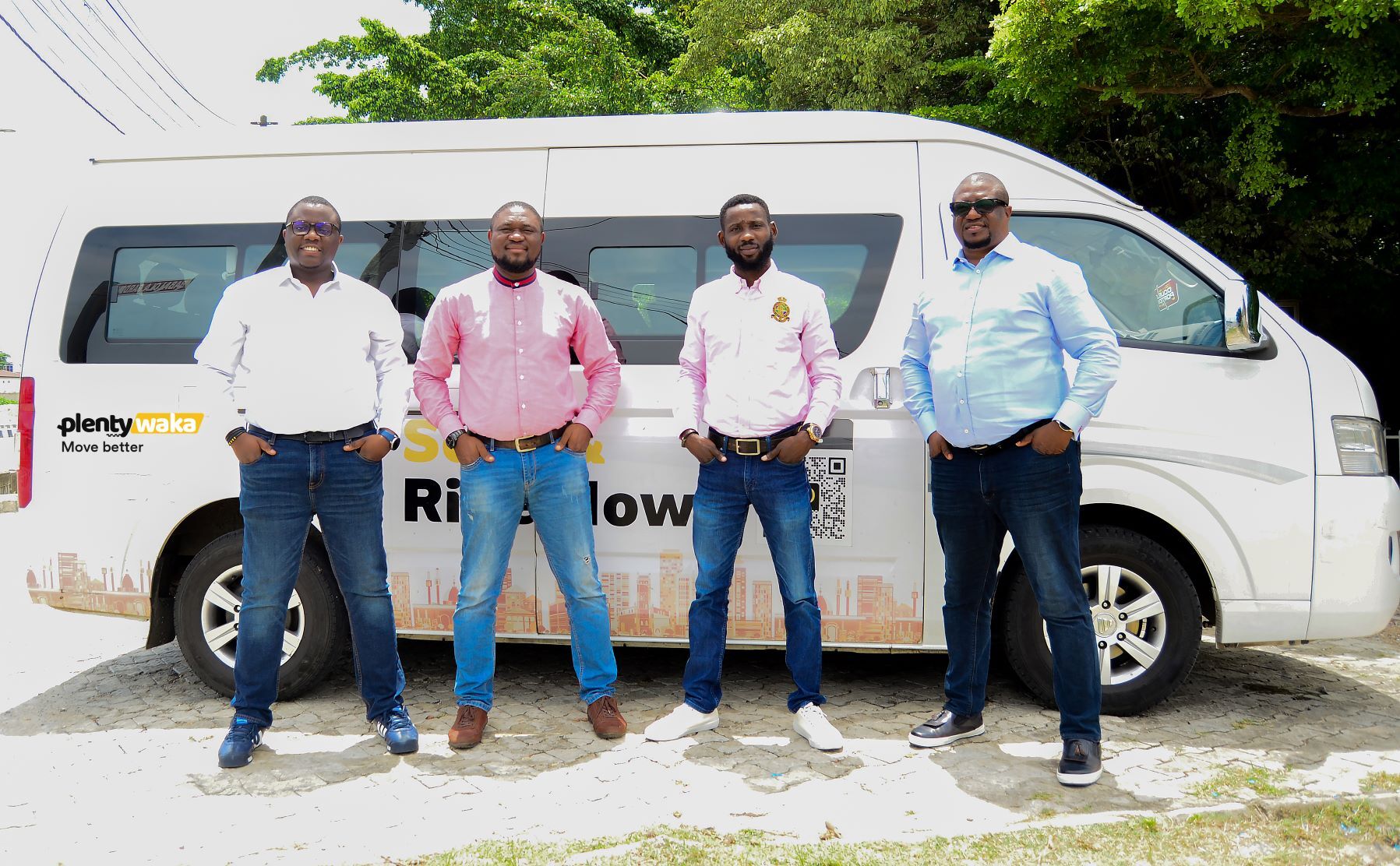 The bus-hailing platform established by CrowdyVest Holdings started operations with 25 buses picking up passengers commuting on routes between Ajah and CMS. 
These services appear to proffer a cheaper solution to get around the legendary Lagos traffic jams and a less risky option as against the local commercial motorcycles known as Okada. 
Though the e-hailing industry received a welcome embrace by the market, it hasn't been without its own setbacks. Some from within the organisations themselves — speaking of bad market penetration strategy, product-market fits, entry timing, etc. — others external factors which the startups have little or no control over escalating their mounting problems.
One of the major external hurdles that have either threatened survival or totally obliterated the players in the Nigerian ride-sharing space is unprecedented government policies.
In recent times, strict regulations from lawmakers and road governing councils have made the once-promising ride-sharing business more daunting than the industry players envisaged. 
We'd examine them by strata. 
Bike-hailing hurdles: You're either out or out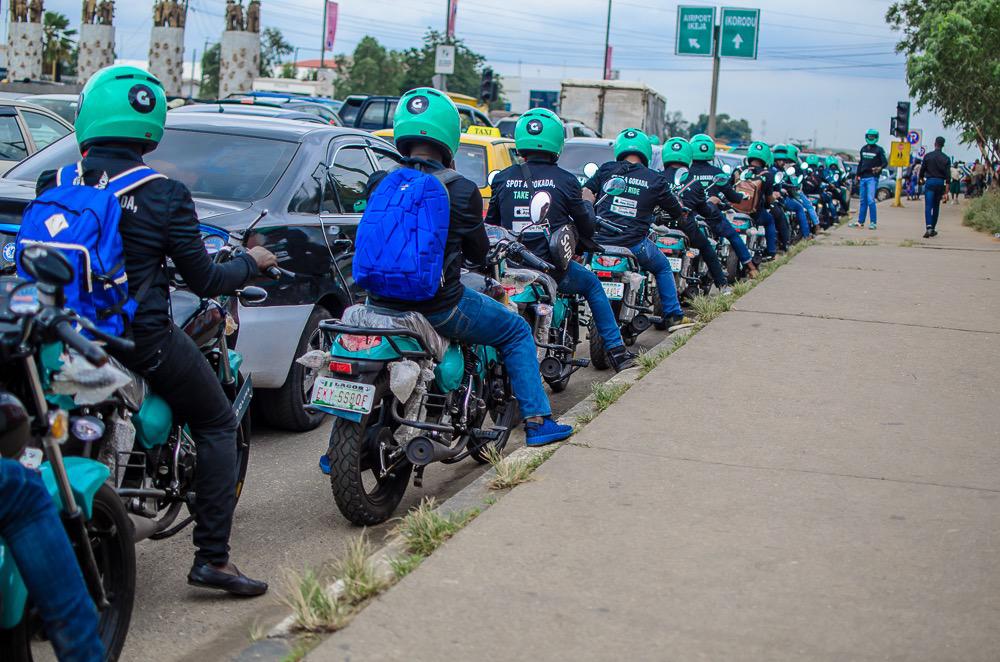 In 2012, a Lagos State Road Traffic Law (PDF) was introduced to restrict motorcycles or tricycles with engine capacities below 200cc from operating on major expressways and highways.
2018 came, and the transport sector reform which enabled bikes and tricycles with engine capacities above 200cc to ply major highways was released.
Although both traffic laws permit bike-hailing platforms — like ORide, MAX and Gokada, with bikes above 200cc engine capacity — to operate in Lagos, none of these startups envisioned what was to come next. 
Earlier in July 2019, the Lagos state government proposed regulation that would require each startup to pay an annual licensing fee of  ₦25,000,000 ($70,000) per 1,000 bikes and ₦30,000 ($83) per bike after the first set of 1,000.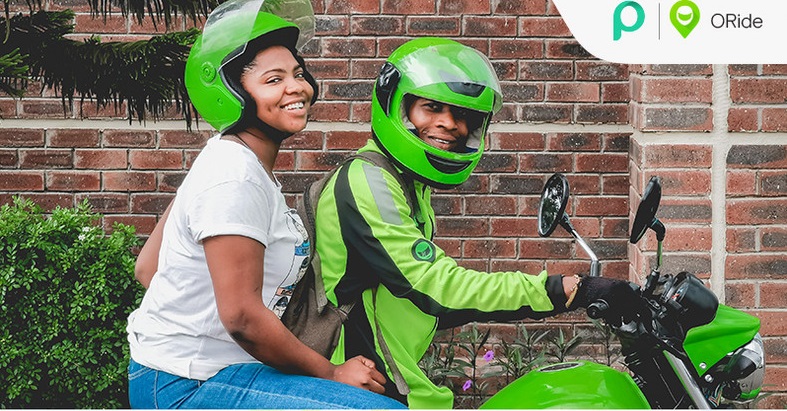 This is in addition to the revenue taxes ride-hailing companies are expected to remit annually. The new regulation was protested and met with resistance. While it appeared things quiet down for a while, little did the motorcycle startups know that their battles were far from over. 
Early 2020 came the straw that broke the camel's back. The operation of the bike-hailing services was suddenly halted when the state government finally banned all forms of motorcycles and tricycles in major parts of Lagos State.
It meant that all the commercial motorcycles including Gokada, MAX, and ORide had to stop operations. This was indeed a big blow no one saw coming, big enough that it left a dent which was difficult to recover from. 
From a lot of speculations that the Lagos state government may have always had an eye on the commercial bike-hailing industry made the rounds, the government cited ensuring the safety of its citizens as the reason behind its move. 
Be it or not, this swift change in policy signalled the end of promising bike-hailing startups in Nigeria, which for the period they were around, catering to the needs of the average citizen. 
A lot of the startups pivoted to logistics platforms. But that also isn't without its own share of challenges, and policies uncertainty. 
Bus and car-hailing hiccup: The real fight is yet to start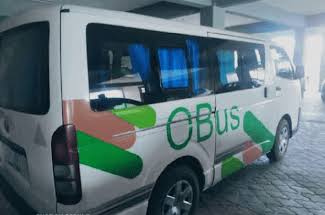 Apart from the Opera's now-defunct OBus, other players in the bus-hailing landscape include Staff bus.ng, Shuttlers.ng and Plentywaka. 
For OBus, barely three months after its Beta launch in Lagos, it suspended operations. Although the company cited "re-strategising to amplify its third party business model" as the reason behind its halt, OBus hasn't made a return to the roads since November 2019.
Prior to this, there were reported cases of National Union of Road Transport Workers (NURTW) officials at bus stops preventing OBuses from making stops for pickups at some bus terminals along their routes. 
This didn't just affect OBuses. Before the Lagos State Government banned commercial motorcycles from plying highways, motorcycle ride-hailing services like ORide, Gokada, MAX etc., complained of a similar challenge in the metropolis.
Earlier in the year, a report had it that taxi-hailing companies like Uber, Taxify and OCar are being categorised in two parts: app companies with no vehicle ownership and companies with the app and vehicle ownership.
The companies with app and vehicle ownership will be required to pay a one-time license fee of ₦5-10million for a fleet below 1,000 and up to ₦25million for companies with a fleet of more than 1,000 vehicles. While companies with no app and vehicle owners will pay an annual license renewal fee of ₦3.5million applies. 
Asides the fees, drivers on the platform are expected to obtain their hackney permit, a Lagos State Drivers' Institute (LASDRI) Certificate, vehicle body e-tag, and a driver badge. 
Surprisingly, one major player, Plentywaka seems to be sailing nicely across the tumultuous sea of regulations. In a conversation with one of the co-founders, Johnny Enagwolor, stated that Plentywaka seems to have pleased the government by adhering to all the laid down rules. 
"First and foremost their concerns about e-hailing generally were around security and safety. Some of these operators and their drivers, you can't really attest who they are and that becomes a security threat to the public transportation space because in the past they've added issues with kidnapping.
"As a business, we've also been able to adhere to these guidelines. Ensure we do them, even though we're not there yet, we've covered all the loopholes regarding getting a conducive environment to operate in Lagos," Johnny, managing director, Plentywaka, told smepeaks. 
Adherence or not, past records of sudden government policy changes have proven that dancing to the tunes of current regulations isn't what guarantees business sustenance in the Nigerian space. Perhaps, it may play a role, but there's always that question of uncertainty lurking around — "How long?"
Dining with the power holders: A case study of Plentywaka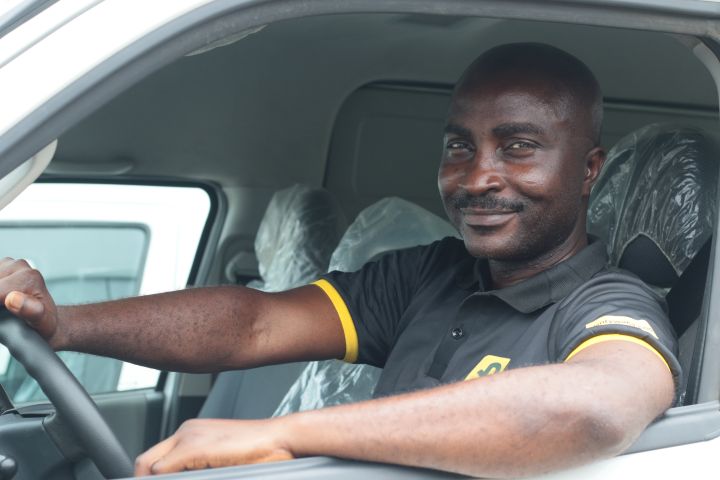 Further into the conversation, Johnny said the company has taken an extra step to prevent the hurdles from surfacing.
"We are not just sitting down waiting for people to make decisions for us, we want to be part of the decision-makers," he stated. Hence, Plentywaka became a member of the NURTW, an affiliation. 
The co-founder confirmed that the company got into a conversation with the Lagos State Government to prevent clampdowns and other forms of restrictions. 
In retrospect, entering dialogues to find a common ground and prevent clampdowns was also quite the case with the bike-hailing startups. But, what's changed now? And again, how long before things turn on this end as well? 
More trouble in paradise?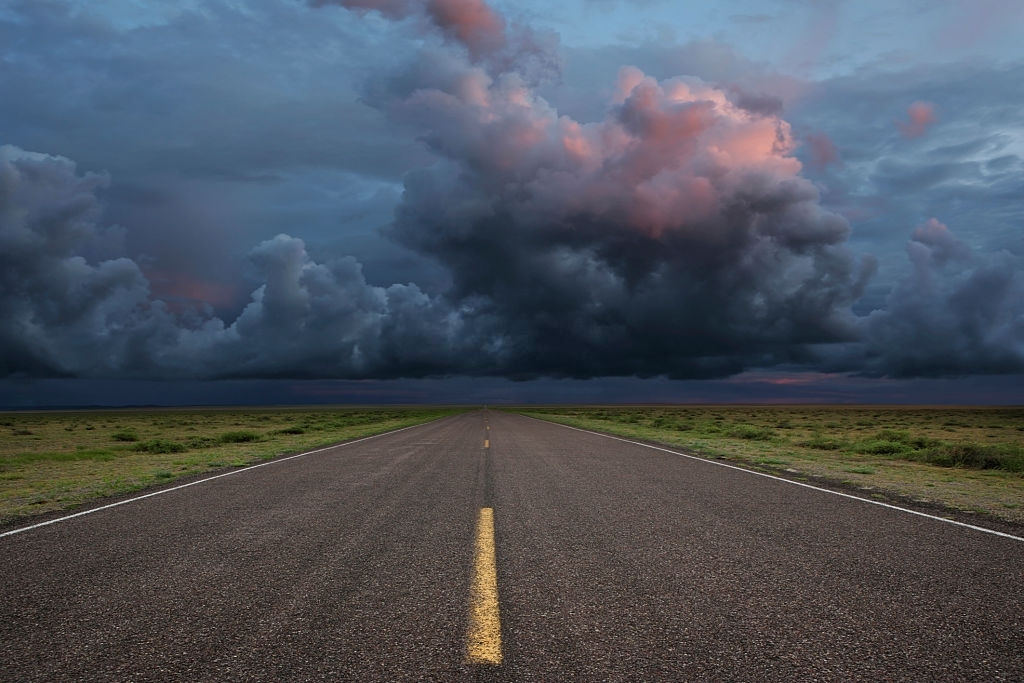 Towards the end of 2019, bike-hailing companies and the National Union of Road Transport Workers (NURTW), as well as the Road Transport Employers' Association of Nigeria (RTEAN), reached an agreement that the drivers attached with these startups will buy a ₦500 daily ticket. This will enable the riders to operate anywhere in the state without being prevented by the road transport workers. 
Seeing that the consensus reached in November 2019 didn't eventually pay off, it could be an indication that the union may have more tricks up their sleeve. 
Additionally, more troubles appear to be looming in paradise as the Lagos State Ministry of Transportation released regulatory documents for taxi operators and ride-hailing companies this week. 
Starting August 20, 2020, ride-hailing companies in the state with less than 1,000 drivers are expected to pay a ₦10 million licence fee, while those with more than 1,000 drivers are to pay ₦25 million. For the next renewal, prices are put at ₦5 million and ₦10 million for those with less than and more than 1,000 drivers respectively. 
Furthermore, the provision states that all operators of e-hailing taxi services must pay the State Government 10% service tax on each transaction paid by the passengers to the operators. The company must commence the renewal process three months before the expiration of the existing licence. 
They must have a quarterly meeting with the Ministry of Transportation for operational updates and feedback. And all operators of e-hailing taxi services must give the Ministry access to their database. 
According to the State's Road Traffic Law and under a special Taxicab inspection protocol, the Lagos State government stated that all taxicabs must undergo a thorough inspection.
Each vehicle to be deployed as a taxicab must be brand new and if the vehicle is not new, it must be within the first three years of its manufacture as specified by the manufacturer. The capacity of the vehicle must not be less than 1.3cc. 
Apparently from the look of things, the day of hope for the ride-hailing industry appears to be getting dimmer by the day with the latest regulation. Only time will tell though, if the government may change its mind and find a way around the numerous policies to benefit the industry. 
But in all, the million-dollar question remains, are these regulations the instrument of the government to totally obliterate a once-promising ride-sharing industry? 
---
Got a story worth telling? Shoot us an email with SUBJECT — "Story Worth Telling" — to [email protected].