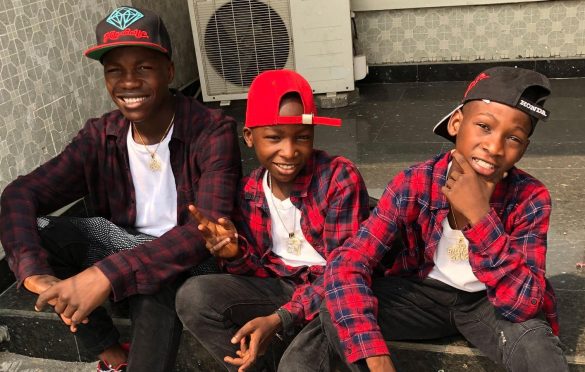 Tech Crawl: "Ikorodu Bois" receive gifts from Netflix, MAX launches electric motorbikes, Airtel introduces free streaming app in Kenya, more
It's another week of smepeaks Tech Crawl, we bring you some of the interesting happenings in the tech industry you might have missed during the course of the week starting with  "Ikorodu Bois" receiving gifts from Netflix. 
"Ikorodu Bois" to the world yet again, Netflix sends them gifts 
"Ikorodu Bois", the popular mimickers of blockbuster Hollywood movies and music videos have received filming equipment from the video-on-demand company — Netflix. 
Guyssss!! @NetflixFilm sent us this presents omg!😭 thank you guys @NetflixFilm pic.twitter.com/8hD2u8uwI5

— ikorodu bois (@IkoroduB) August 12, 2020
Over time, the group has gained popularity on social media as a result of remaking scenes from famous music videos and Hollywood movies. So many celebrities around the world have reposted their videos and commended the youngsters.
About two months ago, the "Bois" gained the attention of Russo Brothers: Anthony Russo and Joseph Russo, the producers of Extraction after sharing a remake of the first Extraction trailer. This earned them an invite from the brothers to the premiere of Extraction 2. 
We can't but anticipate more amazing content to be produced by the "Ikorodu Bois" with their new filming equipment. 
Kenya retail-tech startup has been selected by Y Combinator 
MarketForce, a retail-tech startup based in Kenya emerges as the only sub-Saharan African company to be selected for the Y Combinator Summer 2020 batch. It also secured $150,000 in funding from the U.S based seed accelerator firm. This is coming after MarketForce raised $350,000 in seed investment in May 2020. 
The company which enables consumer companies to manage their field sales activities and grow their distribution channels also announced the launch of a new service, MarketForce Troops. It will allow FMCGs and financial service providers to grow their retail delivery medium in Africa.
Previously, MarketForce had raised funding from ViKtoria Business Angels Network (VBAN), EchoVC Partners, P1 Ventures, and Ventures Platform to improve its product and ultimately open the company to more streams of income. 
With the new investment from Y Combinator, the startup says its focus will be "to build out its network and adapt its technology in order to support its local merchant stores and sales teams."
MAX.ng releases its electric motorbikes into the Nigeria market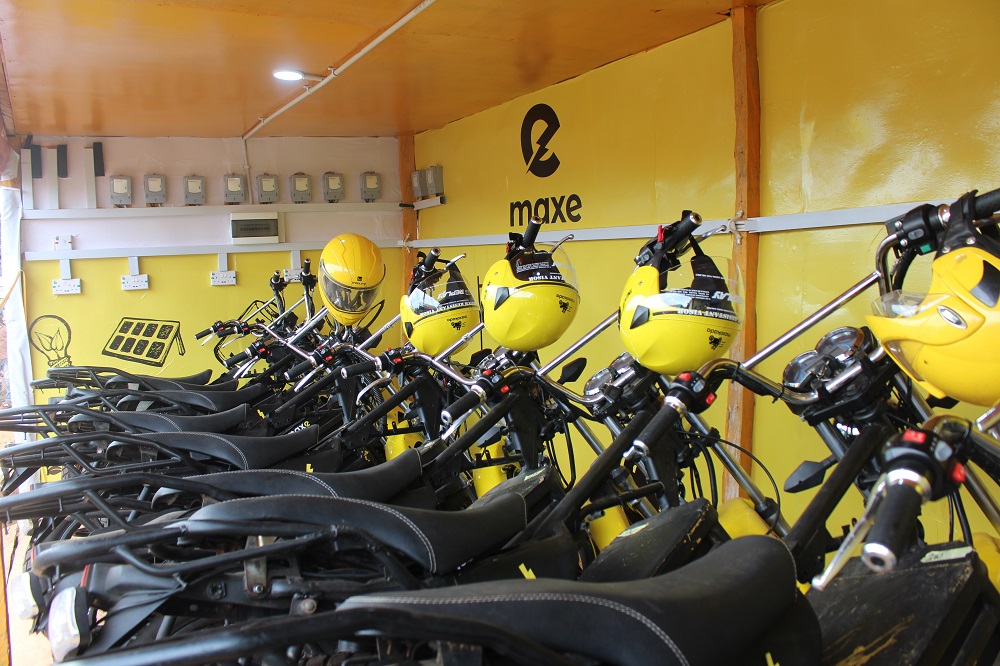 Motorcycle-hailing startup, MAX has unrolled its electric bikes in Nigeria after being in the works for about two years. 
The plan to unveil the electric bikes was first disclosed in June 2019 while the real design and idea of the vehicle was announced in November 2019. Sequel to its trial, the motorbike called MAX E Series, has now launched in the Gbamu Gbamu community of Ogun State in South Western Nigeria according to reports. 
---
Read also: Surviving the hurdles: An insight into the ride-hailing industry in Lagos
---
MAX E Series is said to have a battery cycle of 1,500 and could run as fast as 60km per hour. And the company is planning to process these vehicles on a larger scale. 
The startup which started out as a logistics company before expanding to offer motorcycle-hailing services seems undeterred by the recent Lagos State government policies to ban bike-hailing operations in the state. 
In Kenya: Welcome, Airtel TV 
Airtel has introduced Airtel TV, a subscription-free app in Kenya. The app enables users to watch music videos, live stations, documentaries, cartoons, movies and sports news.
It is available to both iOS and Android users who use the Airtel network as an Airtel number is required to sign up. However, there's a need to have a data subscription to access all of the content on the app. 
In January 2020, the telecommunication provider launched Airtel TV in Nigeria and by February it introduced the free-streaming app in Uganda as well. 
Considering that Airtel is subtly spreading its arm into the digital space with the debut of the subscription-free TV app across the continent, it may soon start competing with ShowMax and Netflix (which is paid for) if the content library is relatively compelling. 
Facebook to show a warning before you share articles about COVID-19
Facebook appears not to be resting on its oars in combating the spread of fake news in its platform. In its most recent attempt, Facebook will pop up a new notification screen that will provide more information about an article or other links. The notification will reveal when the article was first shared and its source.
According to the tech giant, the purpose of this is to "help people understand the recency and source of the content before they share it" and refer "people to our COVID-19 Information Center to ensure people have access to credible information about COVID-19 from global health authorities."
Last month, Facebook said that it will add a message to its News Feed and Instagram's feed to encourage people to wear face masks.
The notification will appear at the top of News Feeds on Facebook so users can be referred to COVID-19 Information Center. 
---
Got a story worth telling? Shoot us an email with SUBJECT — "Story Worth Telling" — to [email protected].