Tech Crawl: #EndSARS protest gets a Twitter emoji, Twitter and Google support #EndSARS protest, Anonymous hacks NBC Twitter handle, more 
Since last weekend, it's been an emotional rollercoaster for many Nigerian youths. Beyond social media, they've taken to the streets to protest peacefully against police brutality nationwide.
The major request is to put a final end to the illicit operations of the Special Anti-Robbery Squad (SARS). In case you missed it, here are some recent happenings in the #EndSARS protest as fuelled by social media and other events in the tech ecosystem, starting with the special Twitter emoji. 
#EndSARS protest gets a dedicated Twitter emoji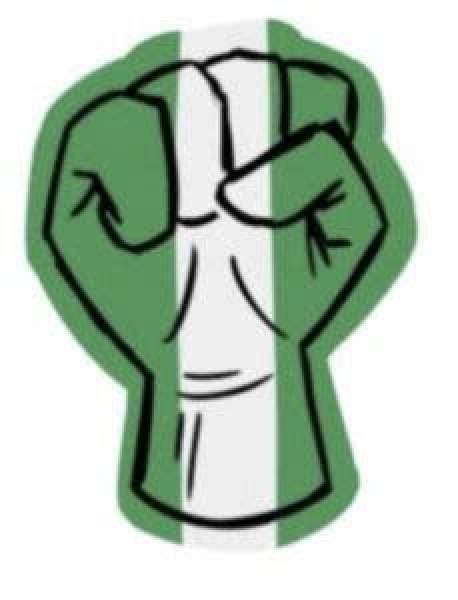 In the wake of the peaceful protest currently going on in the country, social media has undoubtedly played a significant role in amplifying the voices of the Nigerian youths. 
Young protesters who are leveraging social media in the protest called on Jack Dorsey, CEO of Twitter to create a special emoji that depicts the #EndSARS protest. Previously, during the #BlackLivesMatter protests in the US, Twitter created an emoji in its support. 
Dear Twitter,

Movements that fight systemic oppression & police brutality, like #BLM #BlackLivesMatter have "Hashtag Emojis", and they trended for a long time.#EndSARS Hashtag addresses POLICE/SARS brutality in Nigeria, & yet it has been suppressed/shadowbanned/has no emoji!🙄 pic.twitter.com/FaedrvlLSa

— iSERVE 2050 | #LeadershipMatters Nwanyịbùífé🔥#ABC (@iSERVE2050) October 12, 2020
On Thursday, October 15, 2020, Jack tweeted #EndSARS with the clenched fist coated in Nigeria's flag colour. 
— jack⚡️ (@jack) October 16, 2020
#EndSARS got an emoji 😌🥺

— steevane (@steevaneagain) October 16, 2020
It's worth noting that during the heat period of the online and offline protest, Twitter went down for a while and it was as though the app was "intentionally shutdown" to stop the #EndSARS protest. However, Twitter noted that it was as a result of its internal systems.  
Twitter and Google support Nigerian youths in the #EndSARS protest
Tech giants, Twitter and Google have come to show their support for Nigerians protesting against police brutality in the country. For Twitter, the CEO, Jack Dorsey in a tweet using the hashtag #EndSARS, asked people to donate via bitcoin to the cause.
The donations are used for food, water, medical supplies, a bailout of the protesters who either get injured or arrested by the police. Jack has also sent out a series of tweets using the #EndSARS.
Donate via #Bitcoin to help #EndSARS 🇳🇬 https://t.co/kf305SFXze

— jack⚡️ (@jack) October 14, 2020
For Google, the tech giant tweeted that it strongly opposes "oppression, brutality and intimidation" and that it urges a speedy resolution to the current situation.
We strongly oppose oppression, brutality & intimidation. We believe a fair and impartial police force is a critical element of a stable society, & that abuse of power infringes on people's democratic & human rights. We urge a speedy resolution to the current situation. #EndsSARS

— Google in Africa (@googleafrica) October 15, 2020
Asides the tech giants, many celebrities local including Wizkid, Davido, Falz, Phyno, Don Jazzy and Tiwa Savage have attended the protests in the cities across Nigeria. While international celebrities, footballers and notable individuals such as Kanye West, Trey Songz, Mesut Ozil, Paul Pogba, Bernice King and many more have also lent their voices against the police brutality in the country. 
Hacker group, Anonymous hacks the Nigerian Broadcasting Commission (NBC) Twitter account 
Anonymous, a decentralised international hacktivist popularly known for its various cyber attacks against several governments, government institutions and government agencies has hacked the Twitter account of the Nigerian Broadcasting Commission (NBC) in the wake of the #EndSARS protest. 
https://twitter.com/nbcgovng/status/1316992857937387520
This is coming barely some hours after Anonymous reportedly gave the Federal Government of Nigeria a 72 hours deadline to attend to the demands of the young Nigerian protesters. 
In a tweet posted by Anonymous on the commission's official Twitter handle, it disclosed that the hacker group is out to expose the government's secrets and dirty files.
https://twitter.com/nbcgovng/status/1317001651270594560
Additionally, the group has continued tweeting and retweeting about #EndSARS, while it made a request that Nigerians should suggest what government websites they'd like them to "play with". 
In spite of the happenings on the commission's Twitter handle, NBC is yet to release an official statement in that regard. 
Nigerians accuse Bolt Nigeria of enabling the police against protesters in the #EndSARS complaint
Amidst the ongoing #EndSARS protests in the country, many Nigerians are using the ride-hailing service like Bolt and Uber to move from one protest ground to the other. Surprisingly, many people have come to say that Bolt drivers are handling riders over to the police when they pick them up. 
Some social media users have also accused Bolt of allegedly using its 50% "SOROSOKE" discount to lure #EndSARS protesters into the hands of the police.
If this Bolt driver shows up when you request please cancel immediately. This man just tried to kidnap my friends and take them to the police headquarters. @Boltapp_ng, what the hell??? #SARSMUSTEND pic.twitter.com/blO3DelrhR

— Somto (@SomtoUdeke) October 14, 2020
Good day to remind you people to stop using bolt cab service. #EndSWAT

— cookie.🦋. (@_DammyB_) October 14, 2020
GUYS WE ARE BOYCOTTING BOLT

THIS ISNT FUNNY ANYMORE

They keep driving people to the police station #EndPoliceBrutalityinNigeria

— Precious Gaza (@preshgaza) October 14, 2020
The e-hailing platform had debunked this in a tweet saying that they have no "alliance with any agency(s)". 
"We can guarantee that we have no alliances with any agency(s). If you know any specific instances where a driver is suspected to be complicit, please let us know and we will take action," a part of the statement says. 
We want to emphasize that these suggestions are simply not true.
Bolt has not and does not work with any bodies to harass members of our community.

— Bolt Nigeria (@Boltapp_ng) October 13, 2020
Nigerians are not having the explanation from the Estonia-based company as they have called for a boycott of the app. 
Multichoice Africa gets a new CEO 
MultiChoice, the parent company of GOtv, DStv and Showmax, SuperSport has announced the appointment of Nyiko Shiburi as the new CEO of MultiChoice South Africa.
According to the company, Nyiko will be responsible for driving "the growth and momentum of the South African business based on the differentiated offering which resonates strongly with customers."
Before taking up the appointment as the CEO, Nyiko served as the regional director of MultiChoice Africa for the Southern Region. Now the role will be taken over by former Group Chief People Officer, Fhulufhelo Badugela while Fhulufhelo's position as Group Chief People Officer will be taken over by Clement O'Reilly. 
---
Got a story worth telling? Shoot us an email with SUBJECT — "Story Worth Telling" — to [email protected].