Tech Crawl: FG may revisit plans to regulate social media, CcHub acquires Kenyan edtech startup eLimu, Paystack partners Google to help SMEs, more 
It's finally the end of October! The month seemed to have been longer than usual coupled with the fact that a lot of things — the good, bad and ugly — were happening at the same time. Right now, the dust has settled a little but the federal government (FG) may revisit its plan to regulate social media. However, here are the things that happened during the course of the week in the local and international tech industry. 
Brace for impact: FG may revisit plan to regulate social media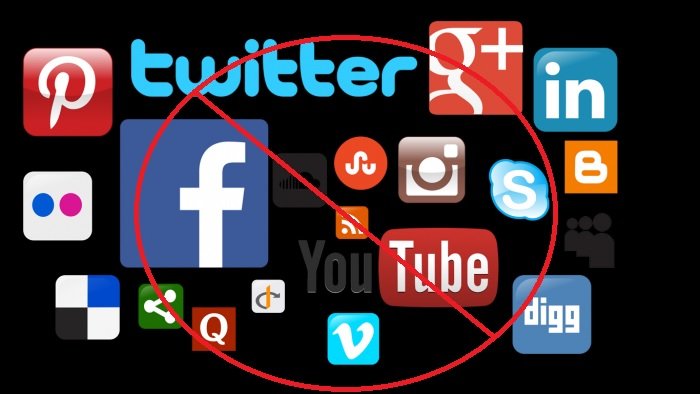 In a bid to regulate social media, the Protection from Internet Falsehood and Manipulation Bill (PDF) was introduced by the Senate of the Federal Republic of Nigeria in 2019. The bill is to curb the spread of falsehood and fake news in Nigeria. It will also enable the government to shut down the internet service at will. 
"The law enforcement department may direct the Nigerian Communications Commission (NCC) to order the Internet access service provider to disable access by users in Nigeria to the online location, and the NCC must give the Internet access service provider access blocking order," a part of the bill states. 
However, the bill, to a large extent wasn't accepted in the house as some senators opposed it.  
Recently, while addressing the House Committee on information, national orientation, ethics and values, the Nigerian information minister, Lai Mohammed disclosed that there is a need to regulate social media. 
Apparently, the recent #EndSARS protest which was widely coordinated via social media has ignited the need for social media regulation. 
In Lai Mohammed's words, he said: "They mobilised using social media. The war today revolves around two things. Smartphones and data and these young men don't even watch television or listen to the radio or read newspapers. We are sitting on a time bomb on this issue of fake news. Unfortunately, we have no national policy on social media and we need one. When we went to China, we could not get google, Facebook, and Instagram. You could not even use your email in China because they made sure it is censored and well regulated."
Undoubtedly, as the week goes by, conversations around this new development are expected to start on social media and even offline. 
Co-Creation Hub Nigeria (CcHub) acquires Kenyan edtech startup eLimu
Co-creation Hub (CcHUB) has acquired eLimu, a leading edtech and digital educational content provider in East Africa.
CcHUB is pleased to announce the acquisition of @elimukenya, a leading #EdTech firm and digital educational content provider in East Africa.https://t.co/kQdwZU1a48#CcHUB pic.twitter.com/EZ0xYs2AMv

— Co-Creation Hub (@Cc_HUB) October 29, 2020
According to the company, the goal of the acquisition is to transform eLimu into the digital education platform arm of the company. While eLimu will continue to focus on leveraging cutting edge technology to create interactive and engaging learning content customised to the African context which will be initiated using the existing apps. Additionally, the acquisition will also enable it to scale these apps beyond Kenya.
In a statement regarding the undisclosed acquisition deal, Bosun Tijani, CEO of CcHub, said education was the bedrock of healthy societies. 
"As we continue to contribute to shaping the innovation ecosystem in Africa, accelerating the application of innovation and technology in improving education outcomes will be crucial to driving our overall agenda," he stated.
Asides the announcement of the acquisition, CcHub also disclosed that Abiola Olaniran, founder and CEO of Gamsole, a Nigerian gaming startup will become the chief technology officer (CTO) of eLimu.
Paystack partners Google to help SMEs in Nigeria, Kenya and South Africa 
Fintech startup, Paystack which recently got acquired by Stripe — a US-based fintech giant has revealed in a tweet that it has partnered with Google to help over 500,000 in Nigeria, Kenya and South Africa. 
⚡️ Hi team, we partnered with our friends at @Google to help over 500,000 SMEs in Nigeria, Kenya, and South Africa restart, recover and digitise their businesses with new tools, financial support, and training.

Get started here 👇🏾 https://t.co/0fdVl4ZUBp

— Paystack (@paystack) October 28, 2020
As disclosed by the multi-million company, the partnership will help SMEs to grow and digitise their businesses with new tools, financial support, and training. 
Founder and CEO of Paystack, Shola Akinlade, in a report by Nairametrics stated that the partnership would enable the reliability of their work, "which would guarantee that all businesses paid via Paystack are thoroughly checked for legitimacy and credibility.
"In a low-trust environment like Nigeria, where many people are paying online for the first time, it's important to deliver a safe, fraud-free experience, and this is a responsibility that Paystack takes extremely seriously."
Interested SMEs can get started on Google's page. 
Facebook Dating expands to 33 more countries globally 
Facebook Dating, an opt-in feature integrated into the main app that allows users to meet and start new conversations with people is now available in 33 new countries. 
The digital dating product which was first launched in the United States in September 2019 has only been available in 20 countries but now, it's accessible in over 50 countries globally.
The app is integrated into the main app so users can join if they want to. Facebook uses the information on the user's profile, such as your interests and preferences to suggest a potential profile that matches their taste.
Worth mentioning that as at press time, the app has not been made available in Nigeria and other African countries. It remains to be seen when the app will be made available. 
You can now live stream on Instagram for four hours
In a recent update to its app, the social media giant, Instagram has made it known that it's extending the time limit for lives streams, from one hour to now four hours for all users globally.
🌟3 updates about Live🌟

🎥You can now go Live for up to 4 hours

🎞You can save your Lives for 30 days before they delete

📺 You'll start seeing a "Live Now" section in the IGTV app and on Explore so you can discover more Lives pic.twitter.com/0wipQJXr1F

— Instagram (@instagram) October 27, 2020
Evidently, this new development is helpful for creators, individuals and businesses who are hosting concerts, classes, meetups online considering the coronavirus pandemic restrictions. 
Instagram explained that this will help individuals and businesses who have turned to its platform to host virtual events, like yoga and fitness instructors, teachers, musicians, artists and activists, among others. 
Also, another feature added to the platform is the ability to save up live streams for 30 days before it's been deleted. 
---
Got a story worth telling? Shoot us an email with SUBJECT — "Story Worth Telling" — to [email protected].