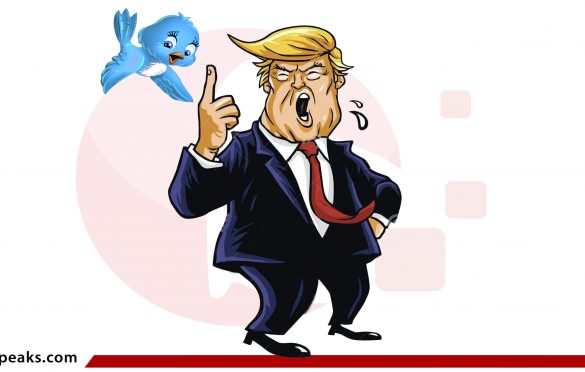 Tech Crawl: Twitter to fact-check Trump, WhatsApp adopts QR codes, Slack has surprises, Google to reopen offices, more
#TGIF: Last week, we curated some interesting happenings in the world of tech. Another week is upon us and it gets even more interesting. But unlike last week, the good news is, there are no major layoffs this week.
We begin with Twitter and Trump saga.
Bird app, Twitter begins fact-checking Donald Trump 
With a stable internet and a relatively good mobile device, anyone can Tweet and post anything: whether the information is accurate or not.
In this light, Twitter has started fact-checking the 45th president of the United States of America — Donald Trump. This is coming years after the bird app has been criticised for letting the president spread wrong information.
Just last month, the president had "advised" people to inject or drink disinfectants to protect themselves against coronavirus. This grew legs in no time and ran faster than Usain Bolt on all different social media platforms including Twitter.
This time, the president's tweets, which made unconfirmed statements about mail-in voting were attached with links that said: "Get the facts about mail-in ballots."
With Twitter fact-checking Donald's tweet, he didn't take it lightly, he accused the company of interfering in the 2020 election and that it's also "stifling free speech".
Whether or not President Trump is right about Twitter trying to "short circuit" his 2020 election plans, it's not for us to debate. However, for a more balanced round, Twitter could extend fact-checking Donald Trump to other politicians around the world as this will hold them more accountable.
Narrowing this down to Nigeria, it will be interesting to see when Twitter begins to fact-check accounts spreading misinformation, especially about coronavirus.
WhatsApp tests a new feature that lets you add contacts with QR codes
The Facebook-owned app isn't relenting in making communication easier as it rolled out its latest beta version that will enable users to add contacts by scanning QR codes.
Right now, to add a new recipient on WhatsApp, users can only use their phone's address book. When the new feature is available for all users, they'll be able to share personal QR codes.
Though it wasn't specified when the feature will be available on WhatsApp's main version, it is accessible on both Android and iOS in the beta update. The feature can be found in the app's settings menu with options to display your own code, as well as to scan other people's codes.
Slack wants to enable you to schedule messages and have more control over your notifications
The coronavirus pandemic has no doubt forced teams to continue working remotely hence the more use of virtual communication tools like Slack.
This explains why, the company is looking to make the platform more effective by supporting scheduled messages, Instagram-style stories, short video and audio messages on the app. Other features include giving users control over their notifications.
Slack is also considering ways to enable groups of users jointly curate messages and content. The goal is to manage the amount of information that can pass through the messaging service.
In all, these new features when added to the platform would be nice-to-have.
Google to reopen its offices by July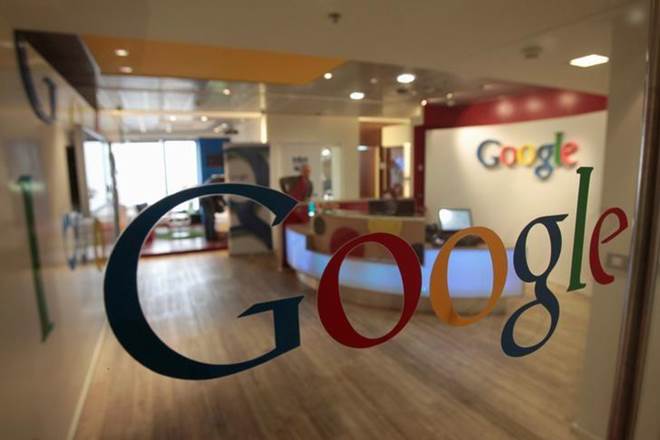 Just like Facebook, starting July 6, Google will begin to reopen its offices for some of its employees. Those who need to come to the office to do their jobs will be informed by June 10.
In a blog post published by the company, the CEO Sundar Pichai revealed that though returning to work will be optional for the rest of the year — one day in a week — there will be a rotation for those that need to come in.
While the company is reportedly giving workers $1,000 stipend for home office equipment to enable a seamless remote work, it also plans to be more flexible with remote working options after the pandemic wears off.
Google Chrome to test the dark theme on Google Search 
These days many social media apps are tweaking their apps to enable the dark mode feature and what this does is simply help you adjust the light on the platform.
Though Twitter already has the feature, recently, WhatsApp updated its app to enable the feature. Better late than never for Google Chrome to join the party, right?
Google is testing the dark mode and right now the feature is purportedly only available in Google's experimental versions of the browser: Chrome Canary and Chrome Dev.
Although it is uncertain when the feature is going to be available on the official version of the app, for now, the testing theme is limited to the mobile app.
Instagram to share revenue with creators as ads come to IGTV
For only 200 approved English-speaking creators, starting next week, ads will start showing up on their IGTV. The ads which won't be longer than 15 seconds will only appear when people click to watch IGTV videos from previews in their feed.
The Facebook-owned app had said that it will share with producers at least 55% of the income from such advertisements.
Creators can monetise their content by selling badges through Instagram Live. This will begin testing next month with a small group of creators and businesses and it will expand across the US, Brazil, UK, Germany, France, Italy, Turkey, Spain, and Mexico.
---
We partnered with Sidebrief, a Legal compliance company to help as many as possible businesses access and get the necessary document for the FG ₦50bn Covid-19 credit facility. Interested? Get started for free. 
---
Got a story worth telling? Shoot us an email with SUBJECT — "Story Worth Telling" — to [email protected].