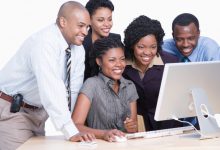 Tech-driven Startup? $20,000 Outlier Venture Lab Application is Open
Outlier Venture Lab, a business accelerator initiative is calling on early-stage Nigerian startups to apply for its programme, which offers equity funding of $20,000 and business support.
The programme aims to support SMEs with high growth and impact potential to become investment-ready, sustainable and scalable, thus making a result participating SMEs become commercially viable.
Outlier Venture Lab works with companies based in Nigeria to provide business development services and bridge the gap between tech-driven ventures and investors.
The maiden edition of the programme seeks to invest in startups leveraging technology and bringing new business models to solve challenges within their communities. In addition, the lab plans to support the development of tech-driven startups companies and help them eventually catch up with investors.
Startups with tech-driven products or services addressing local needs around these industries; agriculture, business products and services, consulting, education, financial services, fintech, mining, oil and gas, real estate, retailing / distribution and software are the main focus of the Outlier Venture Lab Accelerator.
The programme will run for three months for the selected startups to provide them with a definitive business development advisory, training, mentoring, in exchange for up to 18% equity.
Startups will get the opportunity to pitch before seasoned investors and access network of partners.
If your startup has high growth and impact potential, then apply through the link. Deadline for application is on Monday, July 30, 2018.
---
Featured image: Are.na