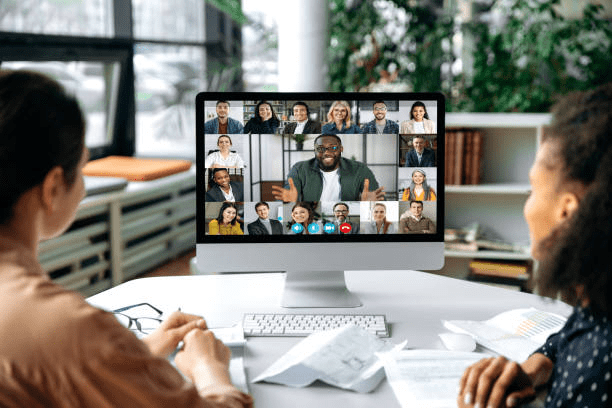 Remote Work
The Future of Work: Remote vs. In-person
In recent years, the way we work has undergone significant transformations, with the rise of remote work becoming a prominent trend.

The COVID-19 pandemic further accelerated this shift, forcing many organizations to adopt remote work practices. As we look to the future, the question arises: what will the future of work look like? Will remote work continue to dominate, or will we return to the traditional in-person work setup? Let's explore this topic and delve into the potential scenarios.
The Rise of Remote Work
The pandemic necessitated a widespread shift to remote work, and it revealed the potential and advantages of this arrangement. Working from home or wherever you desire offers benefits such as flexibility, reduced commuting time, increased productivity, and access to a global talent pool. Many employees have embraced the flexibility and work-life balance that working from home provides. Employers, too, have recognized the cost savings and expanded talent options that come with remote work arrangements.
Challenges of Remote Work
However, remote work also presents challenges that need to be addressed for it to become a sustainable and effective work model. One of the main concerns is maintaining employee engagement and connection in a remote setting. Without face-to-face interactions, building relationships and fostering a sense of teamwork can be more challenging. Additionally, managing work-life boundaries and combating isolation are crucial aspects to consider in a remote-work-environment.
The Value of In-person Work
While remote work has gained momentum, the value of in-person work should not be underestimated. Face-to-face interactions allow for spontaneous collaboration, immediate feedback, and stronger team cohesion. In-person work environments can foster creativity, innovation, and a sense of belonging. Some jobs and industries also require physical presence, such as manufacturing, healthcare, and certain customer service roles. Furthermore, the social aspect of work, including workplace friendships and mentorship opportunities, can be better nurtured in an in-person setting.
Hybrid Work as the Future?
The future of work may not be an all-or-nothing approach but rather a blend of remote and in-person work, known as hybrid work. Hybrid work models allow employees to have the flexibility of remote work while still incorporating regular in-person interactions. This setup maximizes the benefits of both approaches, enabling collaboration, fostering social connections, and maintaining work-life balance.
Adapting to the Future
To navigate the future of work successfully, organizations will need to be adaptable and agile. They must invest in technologies and tools that facilitate remote collaboration, maintain a strong company culture, and support employee well-being. Leadership will play a crucial role in establishing clear communication channels, setting expectations, and providing resources for both remote and in-person employees. Flexibility and customization will be key as organizations find the right balance that suits their specific industry, workforce, and goals.
Conclusion
The future of work is a dynamic landscape that will continue to evolve. Working from anywhere you desire has proven its viability and benefits, but it's important to recognize the value of in-person interactions. Hybrid work models offer a potential solution that combines the advantages of both approaches.
Ultimately, organizations need to embrace flexibility, prioritize employee well-being, and adapt their strategies to create an inclusive and productive work environment that aligns with the changing needs and expectations of the workforce. By embracing the possibilities and addressing the challenges, we can shape a future of work that best serves individuals and organizations alike.