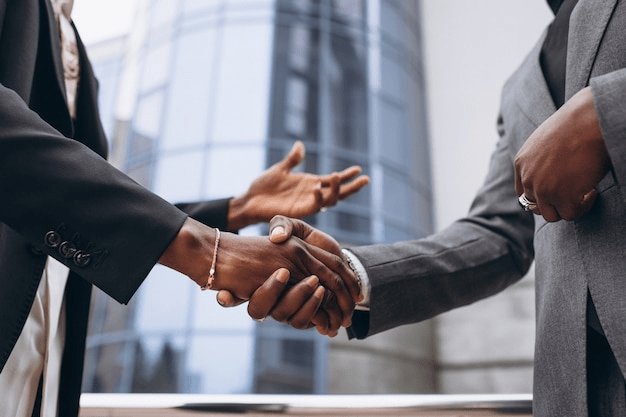 Networking
The Power of Networking for Small Business Owners
In today's highly competitive business landscape, small business owners face numerous challenges in establishing and growing their ventures.
While having a great product or service is essential, it's equally crucial to connect with the right people who can support and propel your business forward. 
This is where the power of networking comes into play. Networking is not just about exchanging business cards or making small talk; it's about building meaningful relationships that can open doors to opportunities, collaboration, and growth. Hence, we will explore the transformative power of networking for small business owners and discuss actionable strategies to harness its benefits.
1. Expanding Your Reach
Networking allows small business owners to expand their reach beyond their immediate circle. By connecting with like-minded individuals, entrepreneurs, industry leaders, and potential customers, you open yourself up to a world of possibilities. Attending industry events, conferences, trade shows, and community gatherings can expose you to a diverse network of individuals who may become valuable contacts for your business.
2. Building Credibility and Trust
When you actively engage in networking, you have the opportunity to showcase your expertise and establish yourself as a trusted authority in your field. Sharing your knowledge, experiences, and insights with others can help build credibility and trust, leading to potential partnerships, referrals, and new business opportunities. By consistently demonstrating your value and expertise, you enhance your reputation as a reliable and knowledgeable business owner.
3. Collaboration and Partnerships
Networking provides a platform for collaboration and forming strategic partnerships. Small business owners can leverage their network to find complementary businesses or individuals with whom they can collaborate on projects, share resources, or co-create innovative solutions. These partnerships can help expand your offerings, reach new markets, and tap into additional resources, all while sharing the risks and rewards of business ventures.
4. Learning from Peers and Mentors
Networking brings together a diverse group of individuals, each with their unique experiences and expertise. By connecting with others in your industry or related fields, you gain access to a wealth of knowledge and insights. Engaging in conversations, attending workshops, or joining online communities can expose you to new ideas, best practices, and valuable lessons learned by others. Additionally, finding a mentor within your network can provide guidance, support, and valuable advice based on their own entrepreneurial journey.
5. Access to Funding and Resources
Networking can also be instrumental in connecting small business owners with potential investors, lenders, or funding opportunities. Building relationships with individuals or organizations who specialize in providing financial support to entrepreneurs can open doors to securing capital for your business's growth. Moreover, your network can be a valuable source of information about resources, tools, and services that can help streamline your operations, improve efficiency, and overcome challenges.
Conclusion
Networking is an invaluable tool for small business owners looking to thrive in today's competitive business landscape. By actively engaging in networking activities and building meaningful relationships, entrepreneurs can expand their reach, enhance credibility, foster collaboration, gain valuable knowledge, and access funding and resources. 
As a small business owner, your network is not just a collection of contacts; it is a powerful asset that can drive your business's success. So, invest time and effort into nurturing and expanding your network, and harness the transformative power of networking to propel your business forward.