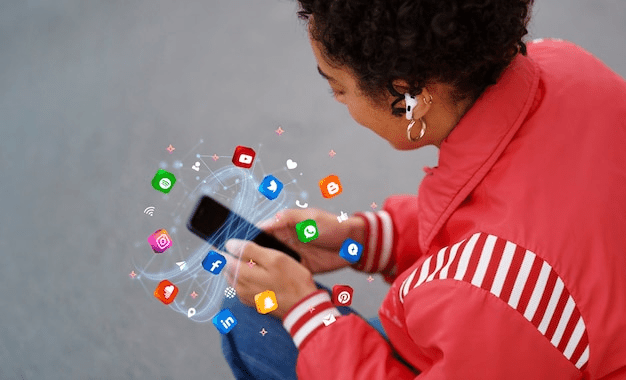 Social Media Apps
10 Game-Changing Strategies to Supercharge Your Social Media Marketing
Are you ready to take your social media marketing to the next level? Then join us as we reveal 10 powerful ways to improve your social media marketing strategy and leave your competition in the dust. 
Get ready to skyrocket your online presence, engage your audience, and drive real results. Buckle up, because your social media game is about to reach new heights!
1. Define Your Target Audience
Know exactly who you're targeting and tailor your content to resonate with them. Understanding your audience's demographics, interests, and pain points is the first step towards social media success.
2. Craft a Compelling Content Strategy
Create captivating and shareable content that adds value to your audience's lives. From eye-catching visuals to informative videos and engaging blog posts, aim to captivate and inspire your followers.
3. Consistency is Key
Maintain a consistent posting schedule to stay top-of-mind with your audience. Regular and predictable content delivery builds trust and keeps your followers engaged and coming back for more.
4. Embrace Visual Storytelling
Humans are visual creatures, so use compelling visuals to tell your brand's story. Leverage high-quality images, videos, and infographics to grab attention and convey your message effectively.
5. Engage and Interact
Social media is a two-way street. Foster meaningful connections with your audience by responding to comments, messages, and mentions. Show that you genuinely care about your followers and their opinions.
6. Leverage Influencer Partnerships
Collaborate with influencers in your industry to amplify your brand's reach. Partnering with influencers who align with your values can significantly boost your social media visibility and credibility.
7. Optimize for Each Platform
Tailor your content to suit each social media platform's unique features and audience preferences. Optimize your posts for maximum impact, whether it's using hashtags on Instagram or utilizing LinkedIn's professional networking capabilities.
8. Harness the Power of User-Generated Content
Encourage your followers to create and share content related to your brand. User-generated content adds authenticity, builds trust, and extends your brand's reach organically.
9. Data-Driven Decision Making
Analyze your social media metrics to identify what's working and what's not. Use these insights to refine your strategy, target your efforts, and make data-driven decisions that drive success.
10. Embrace Emerging Trends
Stay ahead of the curve by exploring new social media trends and technologies. From live videos and augmented reality to chatbots and social commerce, keep an eye on the latest developments to keep your brand fresh and innovative.
It's time to revamp your social media marketing strategy and unlock the full potential of your online presence. With these 10 game-changing strategies in your arsenal, you'll be well-equipped to dominate social media, engage your audience, and achieve remarkable results. Get ready to level up your social media game and watch your brand soar to new heights of success!