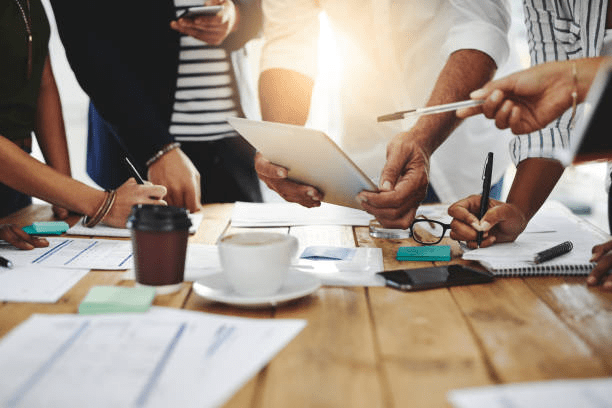 Social Entrepreneurship
The Role of Social Entrepreneurship in Driving Positive Change
Social and environmental challenges persist but a growing movement of individuals and organizations dedicated to addressing these issues through innovative solutions. 
Social entrepreneurship has emerged as a powerful force driving positive change in communities worldwide. But what are the roles of social entrepreneurship in tackling societal problems, fostering sustainable development, and creating a brighter future for all?
Defining Social Entrepreneurship
Social entrepreneurship combines entrepreneurial principles with a strong commitment to addressing social and environmental challenges. 
It involves the creation of innovative ventures that prioritize social impact alongside financial sustainability. Entrepreneurs in this field identify unmet needs, develop creative solutions, and leverage market forces to drive change and create lasting social value.
Solving Pressing Social Issues
One of the key roles of social entrepreneurship is to tackle pressing social issues that traditional systems have struggled to address effectively. 
Whether it's poverty, education inequality, environmental degradation, or healthcare disparities, social entrepreneurs bring fresh perspectives and innovative approaches to the table. A focus on social impact as their primary goal will enable the creation of ventures that provide solutions and improve the lives of marginalized communities.
Empowering Communities
This kind of entrepreneurship empowers communities by involving them directly in the development and implementation of solutions. 
Rather than imposing top-down approaches, social entrepreneurs engage with local communities, listening to their needs and co-creating initiatives that are culturally relevant and sustainable. The participatory approach builds trust, fosters ownership, and ensures that solutions are tailored to the unique challenges faced by each community.
Sustainable Business Models
One distinguishing aspect of social entrepreneurship is the integration of sustainable business models. These entrepreneurs understand the importance of financial viability to sustain their initiatives and generate long-term impact. 
They leverage market forces, generate revenue streams, and seek innovative funding models to ensure the continuity and scalability of their ventures. By embracing entrepreneurship principles, social entrepreneurs create self-sustaining models that can drive change over the long haul.
Collaborative Networks and Partnerships
It also thrives on collaboration and partnerships. Individuals in this aspect often form networks with like-minded individuals, organizations, governments, and academia to amplify their impact. 
These collaborations enable the sharing of resources, expertise, and best practices, fostering a collective effort towards addressing complex social challenges. In working together, social entrepreneurs can leverage collective knowledge and resources to achieve greater social transformation.
Conclusion
Social entrepreneurship plays an important role in driving positive change by combining the power of entrepreneurship with a deep commitment to social impact. 
As we navigate the challenges of the modern world, this kind of entrepreneurship offers a beacon of hope, showing us that change is possible and inspiring others to join the movement. Together, we can build a more equitable, sustainable, and inclusive future for all.