These 7 African crypto startups hit the brakes, falling short of expectations
Imagine a startup with a mind-blowing idea turned MVP, a dedicated team, and a promising future. It raises significant funding, secures partnerships that matter, and generates a lot of media hype.
But then, in the midst of all to buzz, something goes wrong. The favourite startup fails to meet expectations, runs out of money, lays off workers and is forced to shut down.
Familiar right? This has become the narrative for some African crypto startups that had promises of revolutionising their respective industries, however, their stories have turned to cautionary tales, highlighting the woes that have befallen African startups.
What could have gone wrong with these African crypto startups? Why did they fail to live up to their promise? In this article, we will explore the woes of seven African crypto startups and what we can learn from their challenges.
Paxful
Ray Youssef and Artur Schaback founded Paxful in 2015 as an online payment platform for market-led merchants. The company later ventured into Bitcoin-related business as it launched a Bitcoin wallet and a Bitcoin P2P trade platform.
In 2019, Paxful says it processed almost $1.6 billion in trade volume globally in 2019 with Africa as the fastest-growing region.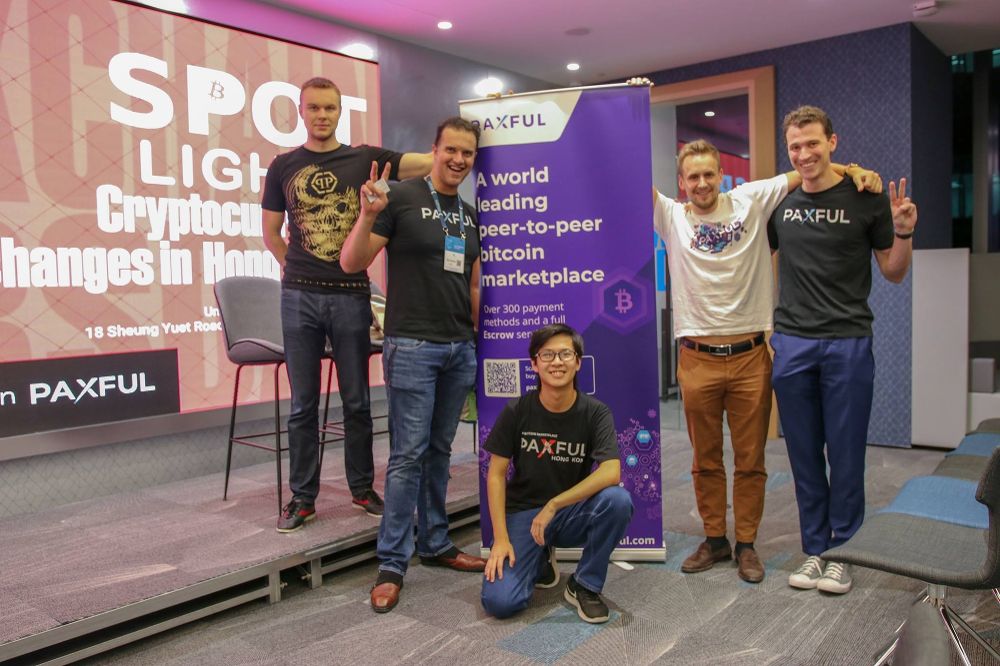 After securing major partnerships, the company in April 2021 announced it had recorded more than $5 billion in trade volume with over six million active users. Compared to 2020, Paxful claimed it has seen over 15% growth in average monthly volume in 2021.
While offering hundreds of ways to transact in digital currencies, the company hosts more than three million wallets, with 45% coming from Africa.
Nigeria, China, the US, India and Kenya led the trade volume in 2021 and the company stated it expected a 20% growth.
In March 2021, the company was alleged to have defrauded Nigerian investors out of millions of dollars in cryptocurrencies after users found out that they were locked out of their online wallets.
Users are now locked out of their online wallets with the keys to their funds presumably locked inside.
Following this accusation, United Resolve for Global Peace, an NGO submitted a petition to the country's anti-graft agency, the Economic and Financial Crimes Commission (EFCC).
The petition accused Paxful of the locked funds and deactivated accounts, pointing out that Paxful generated $20 million in profit in 2018, and that 40% of that came from Nigerian customers.
In December 2022, Paxful delisted Ethereum from its marketplace. Following the collapse of the Celsius Network that left thousands of depositors with their assets locked up on the Paxful platform, the company had to refund its Earn program users.
In April 2023, Paxful shut down its marketplace, stating key staff departures and regulatory challenges in the United States as reasons for closing shops.
In the same month, a Cointelegraph report indicated that Youssef and Schaback went into litigation over the company's control, accusing each other of fund misappropriation, money laundering, and evading United States sanctions against Russia.
Bundle
Founded in 2019 by Yele Badamosi, Bundle is a social payment app for cash and cryptocurrencies. The platform enables users to send, receive, and request various digital currencies, raising $450,000 from Binance in 2020.
According to the social payments platform, the app garnered momentum, with milestones including Cashlink transactions crossing over 3 million cash transactions and 50,000 monthly active users, resulting in a $50 million monthly transaction volume.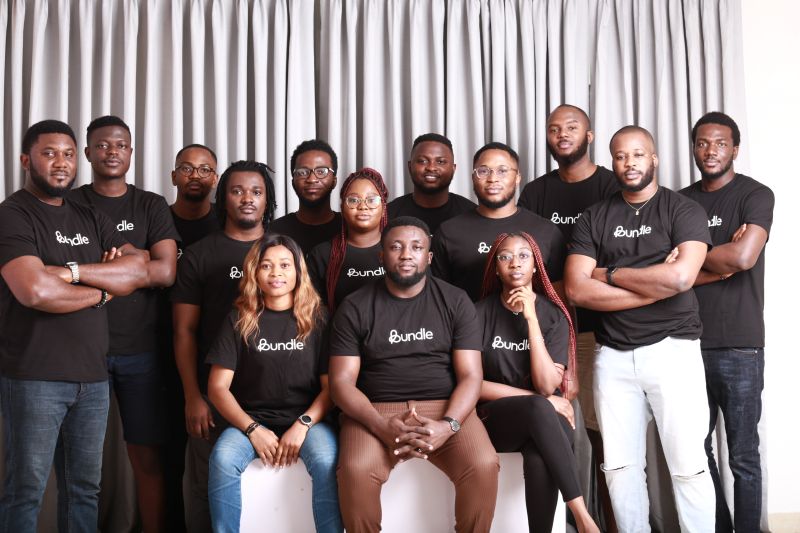 Following a 3 year successful run, the tide began to turn against the crypto company as it announced the closure of its exchange services. In a blog post, the company cited two primary reasons for this move which include.
Shareholder decisions to refocus on Cashlink and the growing need to cater to the Web3 and blockchain community.
Shift Towards Cashlink: Bundle cited the decision to restructure its business and focus on expanding Cashlink's services as a primary reason for discontinuing its exchange operations.
As Web3 and the blockchain community focus: as these continue to grow, there is a need to focus on payment solutions that meet the ecosystem's needs, which is the plan with Cashlink.
Beyond these restructuring, Bundle also claimed that compelling reasons may have played a part in shutting down the exchange arm of the company:
Market Challenges: Recall that the Nigerian government placed a ban on crypto exchange activities in 2021, leading to the company's inability to obtain a license for operating in the country which appears to be its biggest market.
Competition in other markets: Bundle's attempt to penetrate other markets like Ghana, which had no ban on crypto had stiff competition challenges from popular exchanges and market challengers like Paxful and Yellow Card.
Lack of significant funding: Having raised $450,000 from Binance the same year it launched, the startup found it tough to secure any follow-on investments. There's a high chance that stifled funding also played a role in hindering the startup's growth and expansion.
A lot of crypto companies globally were caught up in the aftermath of FTX collapse, while it isn't clear if Bundle was directly affected by the development, we can't dismiss the possibilities.
VIBRA
VIBRA is an offshoot of the African Blockchain Lab founded by Allen Ng and Vincent Li as an online cryptocurrency application that specializes in investments, blockchain, and funding services.
VIBRA provides newbies with a simple approach to study and trade with a community of specialists, allowing Africans to master crypto with ease, thereby increasing the usage of digital assets.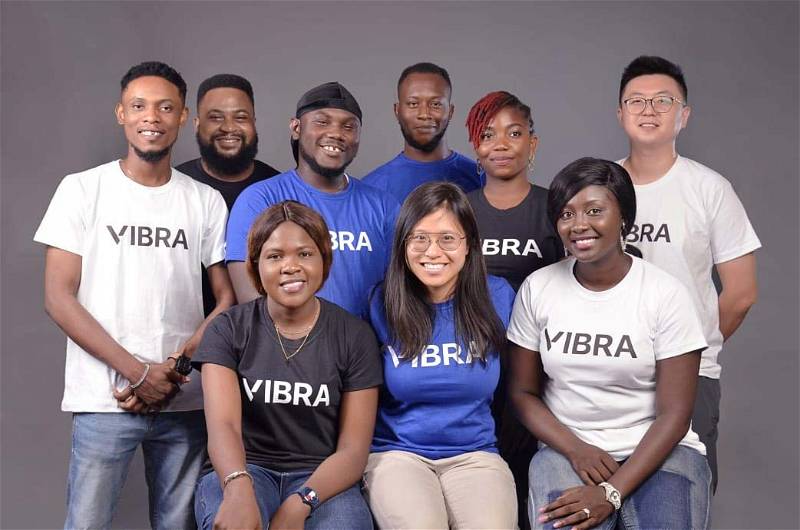 Founded in 2021, the company secured a $6 million Pre-series A investment and an undisclosed seed fund in 2023.
Developed by a global team of tech enthusiasts, blockchain experts, and investors, VIBRA aimed to drive the mass adoption of blockchain technologies and digital assets in Africa with Nigeria as the kickoff point.
VIBRA started a project, an incentive program called #VIBRAinClass, where expert tutors could earn up to $400 or $100 per class in four months for teaching Africans about blockchain.
The program also allowed students to earn close to 1000 naira in each class. This project, nonetheless didn't record significant expectations probably due to downtime in the crypto sector.
Six months after closing a seed round, VIBRA shut down its Nigeria operations and further shut down its other African market in Kenya, however, Vincent denied the claims of total shutdown, insisting the crypto platform only pivoted.
In the same month, staff were asked to resign or be fired and users also received emails stating that they will no longer be serviced by the 15th.
The company boasts of more than 100,000 agents across its three African markets, however, no apparent figures for the number of users.
According to a former employee, the company didn't have many users and confirmed that user activity declined on VIBRA's app, thus eating up the company's revenue.
Lazerpay
Lazerpay is a blockchain-based payment gateway that provides businesses and merchants an easy way to accept payments globally.
Founded by the trio of Abdulfatai, Njoku Emmanuel and Prosper Obi, Lazerpay is committed to making cryptocurrency payments simple and accessible to people and companies across Africa by encouraging creative cryptocurrency payments to expose businesses to new options.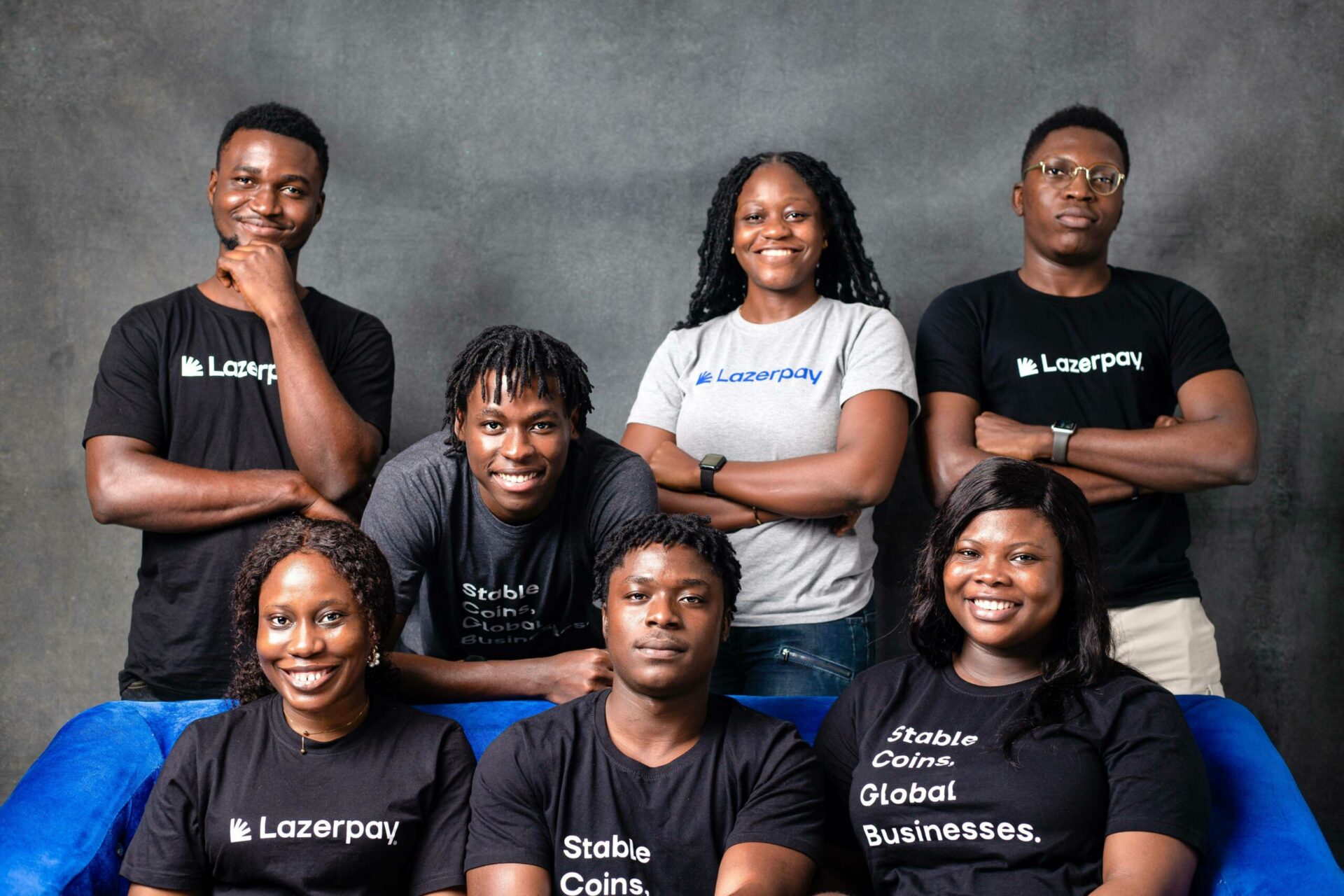 In 2021, the weeb3 startup raised $100,000, further in 2022, it improved its product with some features created to make commerce seamless for businesses collecting crypto payments.
Among its new features, the startup developed an API to enable developers to integrate crypto payments into their platforms easily.
It also allows these businesses to pay their funds in local currencies and US dollars to more than 150 countries globally.
This feature also allows users to swap their stablecoins which drives earnings in USDC, USDT and BUSD. According to Njoku, Lazerpay has enabled more than 3000 businesses to accept payments in stablecoins globally.
In a tweet by Njoku, he mentioned a lead investor pulling out of its planned seed round in early 2022 and this led to downsizing. Njoku claimed the staff layoff has no relation to the FTX collapse.
In April 2023, the company announced its shutdown and sale of its IP. According to a report, Lazerpay further sought another funding round at a $15 million valuation, unfortunately, the startup couldn't raise because of its few users.
Pillow
Founded in 2021 by Arindam Roy, Rajath KM, and Kartik Mishra, the Singapore-based crypto investment platform creates accessible products including crypto investing, savings, payments and other financial services for investors in emerging markets to take control of their finances and battle inflation challenges.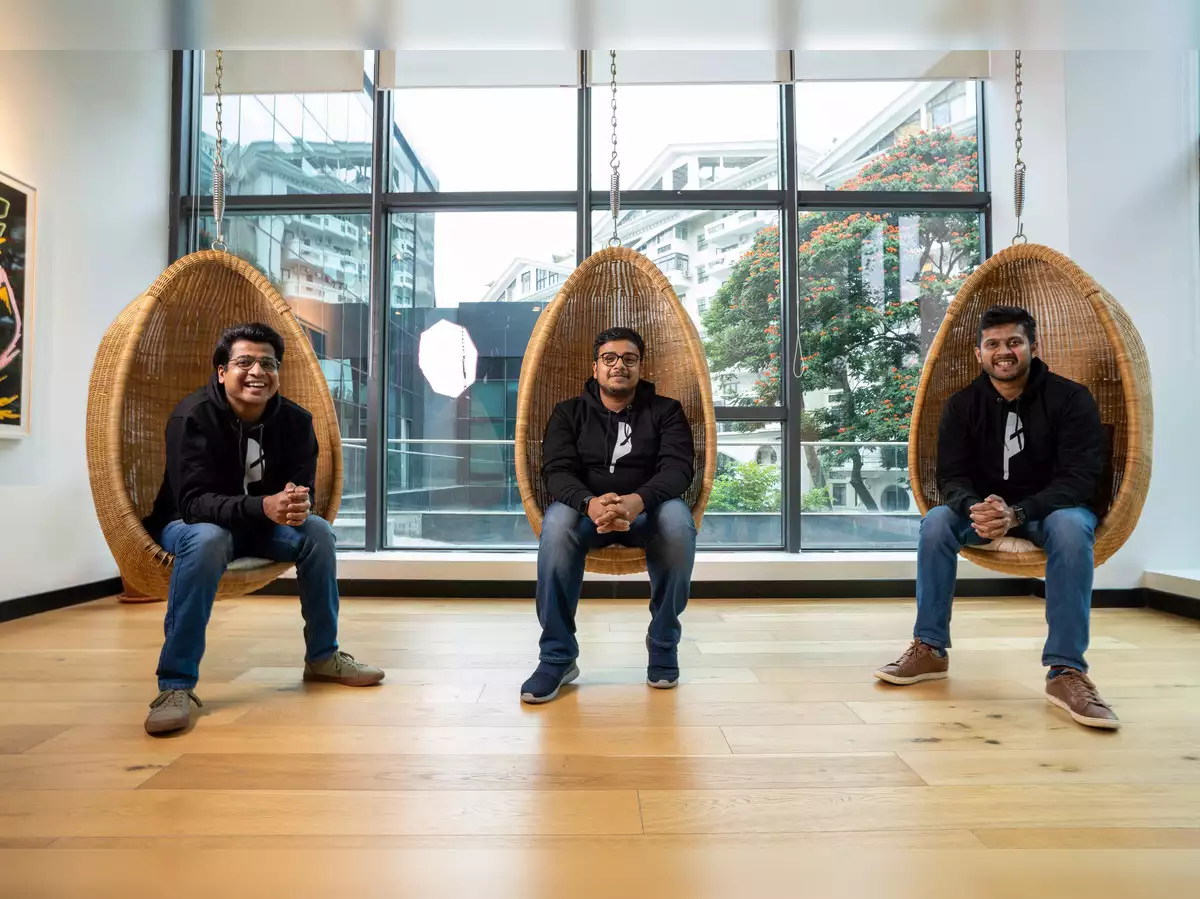 In 2022, the startup raised $18 million in Series A funding after it had initially raised $3 million in seed funding in 2021. The Pillow app allows its users to invest and save in US Dollar-backed stablecoins.
Following its 2022 funding, Pillow expanded into Nigeria, Ghana, and other emerging markets.
In the second half of 2023, the crypto investment startup announced its decision to discontinue its services globally as it cites regulatory reasons.
Over 75,000 users from 60 60 different countries, Nigeria inclusive were asked to withdraw their funds promptly as the app will be removed from the Play Store by July 31, 2023.
From raising $21 million in funding to shutting down completely all within 3 years is nothing short of mind-blowing.
Mara
MARA, a pan-African crypto exchange platform, was founded in 2021 by Chi Nnadi to increase the number of Africans who can participate in the crypto economy by building a suite of products that address various crypto-finance needs for Africans.
In 2022, the company raised a seed round of $23 million in equity and token sales, making it the largest round at this stage for an African crypto/web3 company.
Its flagship product is a consumer crypto-brokerage app that allows users to buy, send, sell and withdraw fiat and crypto assets.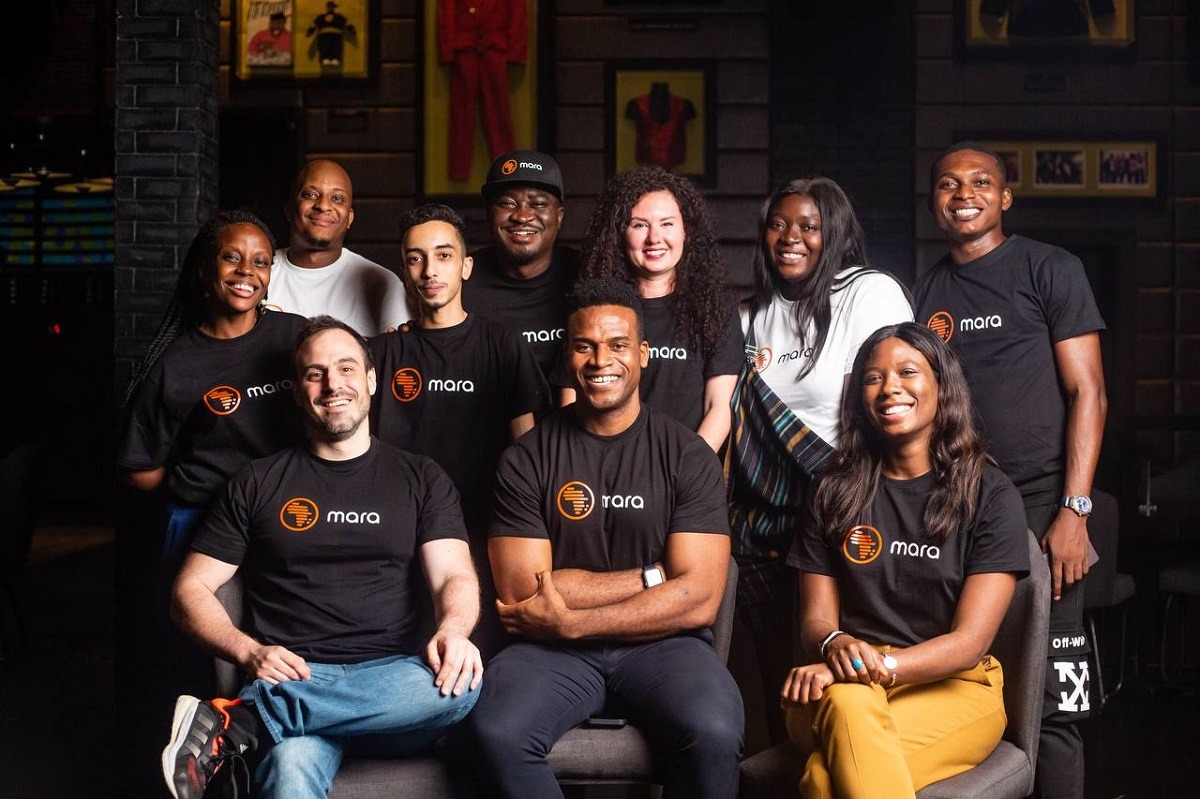 In Q4 of 2022, the platform launched MARA Chain, a layer-1 blockchain platform powered by the native MARA token for developers to build decentralized applications.
In June 2022, the startup launched Mara Wallet, a portal to the cryptoeconomy focused on helping people start their journey towards managing their crypto-finance needs, and learn more about cryptocurrency and blockchain in Africa. Mara claims to have over 4 million verified users already signed up on the waitlist for the Mara Wallet.
As an added feature to its wallet, Mara Send was launched to enable users to quickly and easily send money to friends, family, or anyone else.
But all within a year, this promising company experienced staff layoffs, salary reductions and resignations.
Embarking on aggressive marketing following its $23 million fundraise, Mara sponsored the Black Stars, the Ghanaian national football team to the Qatar 2022 FIFA World Cup to the tune of a deal worth $1 million.
The web3 company also sponsored top influencers to adorn the Mara jerseys at the 2022 FIFA World Cup, expending between $10,000 – $15,000 per influencer according to a report.
Mara also hired and paid heavily for student brand ambassadors, community leads and crypto influencers.
At one point, its workforce was filled with many redundant positions. The funds raised had afforded the company to overhire and overpay unnecessarily and by December 2022, Mara had informed its employees it needed to restructure by getting rid of 'unnecessary roles' leading to laying off about 85% of its workforce and slashing salaries of current staff members.
The report also added that the web3 company financed a trip across the continent for one of its top executives, costing the company as much as $10,000 aside from the fixed salary).
The FTX collapse also added to the woes of Mara, but details of its extent are unknown. Mara's huge spending on marketing appears not to have yielded significant results.
Patricia
Patricia is an alternative financial services provider for individuals and businesses with a focus on cryptocurrencies, founded in 2017 by Benjamin Oyemonlan and Fejiro Hanu Agbodje.
The Africa-centric integrated alternative payment company facilitates the easy use of digital currencies for everyday transactions.
The company built products like Africa's premier Bitcoin debit card, a system that converts excess airtime to cash, and introduced day-to-day use cases for Bitcoin like buying Data, and paying bills all using Bitcoin.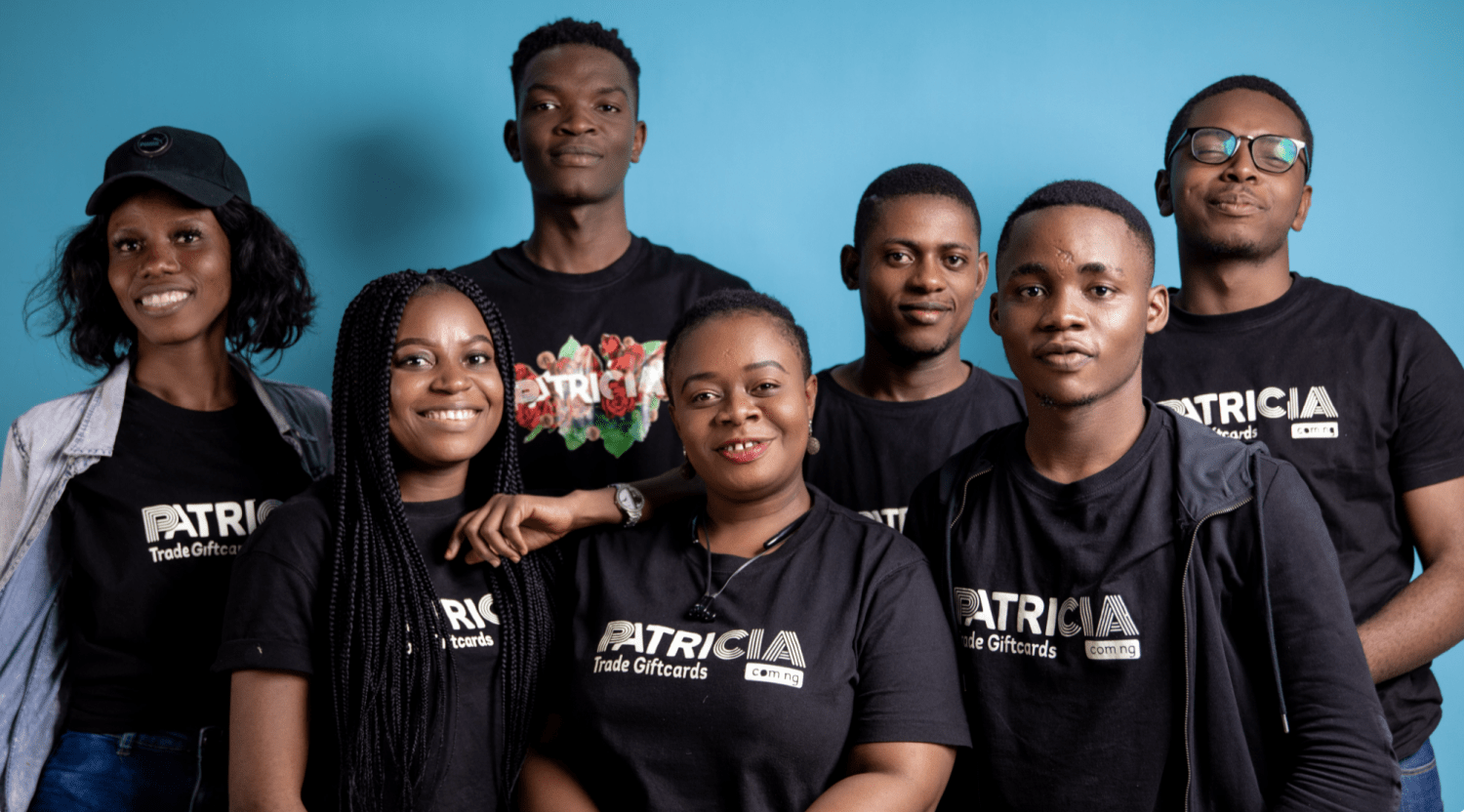 Owing to its impressive growth, Patricia was ranked among the fastest-growing Fintech companies in Africa and Nigeria's biggest Bitcoin trading company at a point.
Patricia is renowned for sponsorship of the popular Nigerian reality show, 'Big Brother Naija,'
In May 2023, Patricia claimed it had suffered a $2 million loss after its retail trading application was hacked, however, a report has it that the breach was as far back as January 2022, leading to questions about the sincerity of the crypto platform.
Reports have it that some customers had their funds locked with the company, funds running in millions of Naira, By August 2023, the company announced the launch of Patricia token (PTK) meant to pay back customers' funds, however, even though customers weren't pleased with the idea of converting their funds to a token, it hasn't yet reflected in their PTK balance.
This development has caused a further stir, bringing up fears of scam exit.
Bottom line
As we say goodbye to these African crypto startups who blew minds with so many promises, their exits and shutting down echo reminders about the challenges inherent in scaling the terrain of the crypto space in the African continent.
In this rather unpleasant ending, lies a series of lessons to adopt while still unlocking the huge potential of blockchain use case on the continent.
---
Got an interesting scoop or news tip? Shoot an email with the subject "story worth telling" to [email protected]