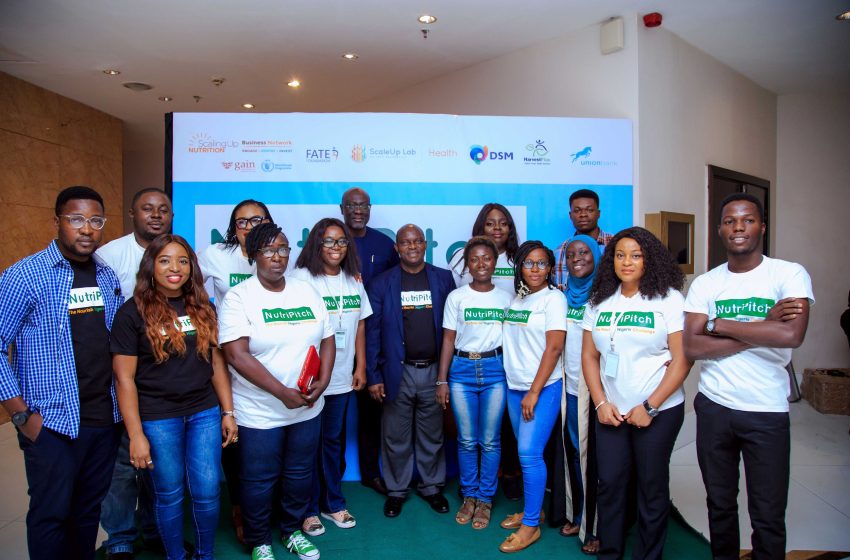 NutriPitch 2023
NutriPitch 2023: FATE Foundation and SBN Collaborate for Annual Pitch Competition, N10m Prize
The FATE Foundation has joined forces with the Scaling Up Nutrition Business Network (SBN) to present the highly anticipated SBN Annual Pitch Competition, NutriPitch 2023. 
Well known for providing invaluable pre-incubation, incubation, and accelerator programmes for over 22 years, FATE Foundation is the longest-running organisation dedicated to supporting businesses.
The NutriPitch 2023 initiative is focused on six African nations including Benin, Ethiopia, Kenya, Mozambique, Nigeria, and Uganda and is spearheading a Business Model Research study integral to a comprehensive programme grant totalling EUR80 million.
The objective of the FATE Foundation and SBN partnership is to unearth innovative business models that prove profitable and expedite low-income consumers' access to nutritious food. 
This entails identifying strategies that enable businesses to generate value and turn a profit while simultaneously making wholesome food affordable to a broader consumer base.
Benefits
The FATE Foundation and SBN are set to reward the NutriPitch 2023 participants with the following benefits:
Pitch competition winners will receive a share of N10 million

One-week Bootcamp for Pitch Readiness

GAP consultations

Growth Plan Formulation

Fireside Chat with CEO

Numerous master classes and workshops (programme highlights available for further details)

Four-month Mentoring Community with Handholding

Post-graduation access to the alumni community
Eligibility
To participate in the competition, applicants must:
Be a Nigerian citizen, male or female

Fall within the age range of 25 to 50 as of January 2024

Hold the position of CEO, Owner, Manager, or Founder of a growing agribusiness venture – each firm allowed one application

Have an agribusiness focused on innovation and nutrition

Possess a robust business plan prioritizing the attraction of low-income clients

Present an original and creative marketing plan

Employ a minimum of three full-time highly skilled employees in managerial roles (excluding part-time and low- or semi-skilled employees)

Actively operate and generate income from their agribusiness, registered with the Corporate Affairs Commission (CAC)

Commit to the one-week boot camp and all other programme activities on a full-time basis
How to Apply
The application period for NutriPitch 2023 concludes on Sunday, December 3rd, 2023, at 11:59 p.m. WAT. Interested individuals can initiate the application process to join this collaborative effort that seeks to boost agribusiness innovation, foster sustainable growth, and address the pressing need for improved access to nutritious food across Africa. 
---
Got other remarkable and insightful events you believe should be on this list? Send it to us via [email protected]