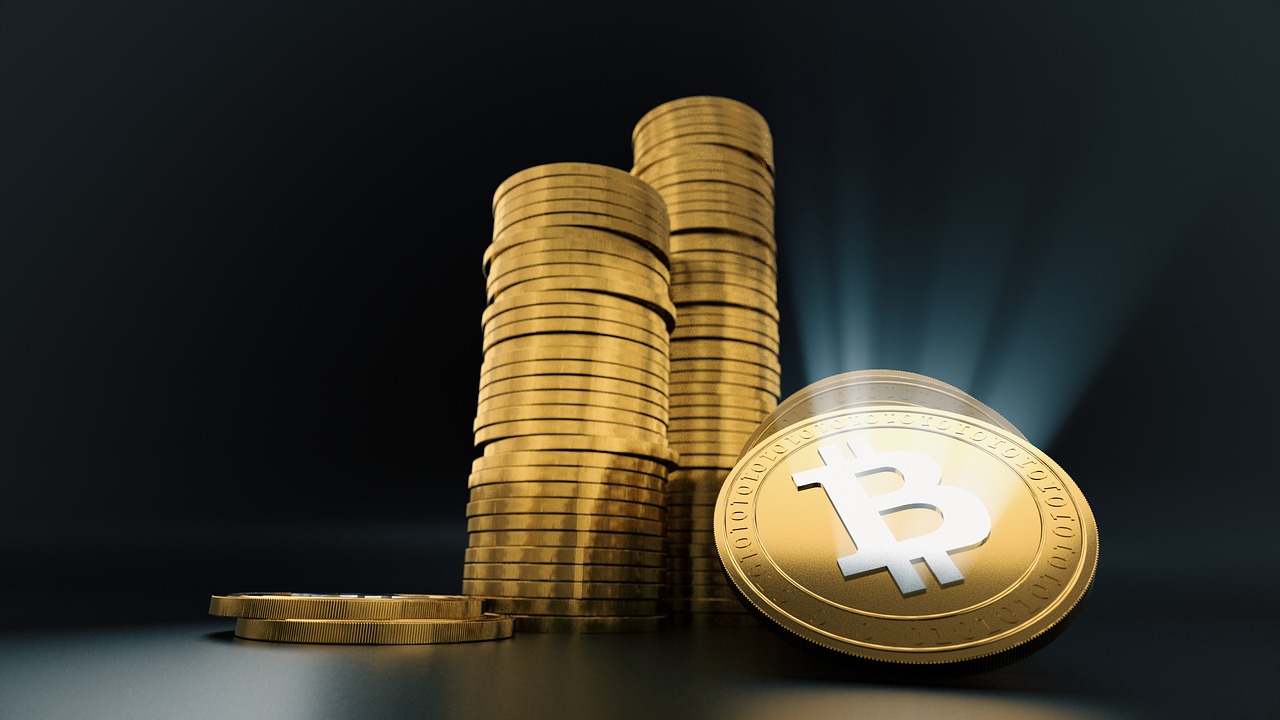 Top 5 Platforms to Buy and Sell Bitcoins in Nigeria
According to coin.dance, the weekly volume of bitcoins as at May, 5 2018 stood at 1.7 billion naira. This gives an inkling to the huge market opportunity bitcoin presents for Nigerian traders. Indeed, bitcoin has gained relevance, value and authority in Nigeria over the last four years and a lot of investors still believe that cryptocurrency is the future of internet payment.
The problem however, with blockchain technology — in which bitcoin is an offspring — is security. Despite that the technology itself is secure, there are still doubts about trading intangible cash, in the same vein, many companies managing the funds are subject to fraud. This calls for a need to be extremely careful when choosing where to buy and sell Bitcoins.
Some companies have consistently proved to have limited the chances of fraudsters to perpetrate their platforms and delivered top-notch services to traders of bitcoin in Nigeria. We will be reviewing 5 of such top platforms to buy and sell bitcoin seamlessly in Nigeria:
Luno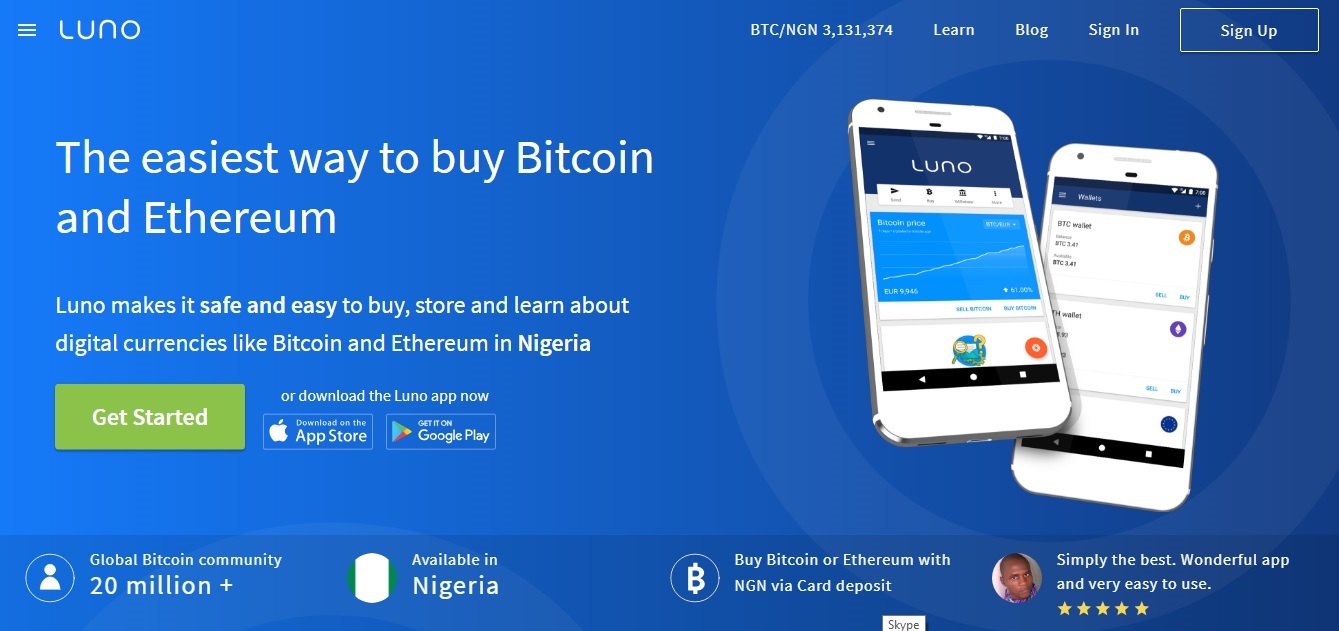 Luno is one of the best website to buy and sell bitcoin in Nigeria. It is a centralized platform unlike peer-to-peer platforms where buyers pay using specified method. The first method of trading bitcoin on Luno is by buying and selling at a fixed price or you make use of Luno's custom exchange where you can buy and sell at your preferred price. Luno charges ₦200 per transaction when selling while a maximum of ₦2,070 is charged for depositing naira.
Luno has a layer of security to keep its platform off fraud. Users are required to fill up personal details which include Bank Verification Number (BVN) and a verified government ID. The issue with Luno is that processing of withdrawal are only on business days excluding public holidays. The speed of processing your transaction is a function of your bank's internet connection.
LocalBitcoins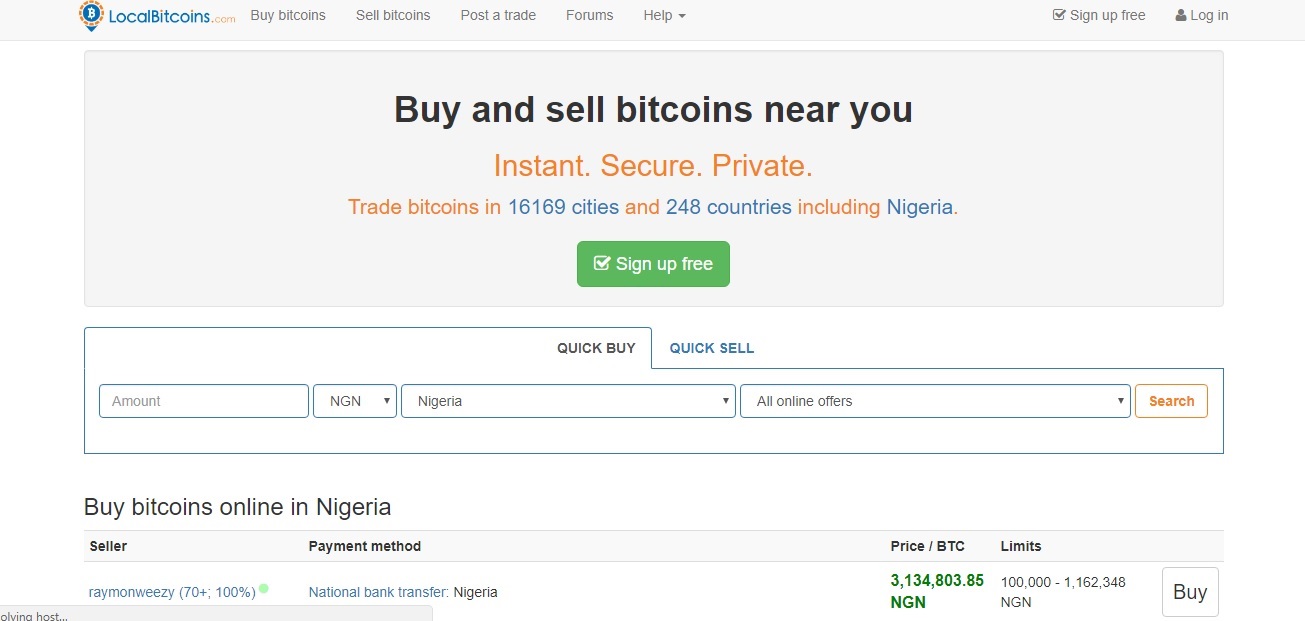 LocalBitcoins.com is a peer-to-peer bitcoin trading platform. You get to exchange your naira with Bitcoins which means that you buy bitcoins in naira and sell it in naira. Users on this platform can create custom offer at their preferred rates and payment methods. Localbitcoins works better for sellers.
LocalBitcoin is de-centralised in nature which makes transactions faster and at users' convenience. The platform places high priority on protecting its users. Services are rendered with well tested security measures and easy-to-use reputation features to rate users to ensure adequate security of trading and protection from fraud.
NairaEx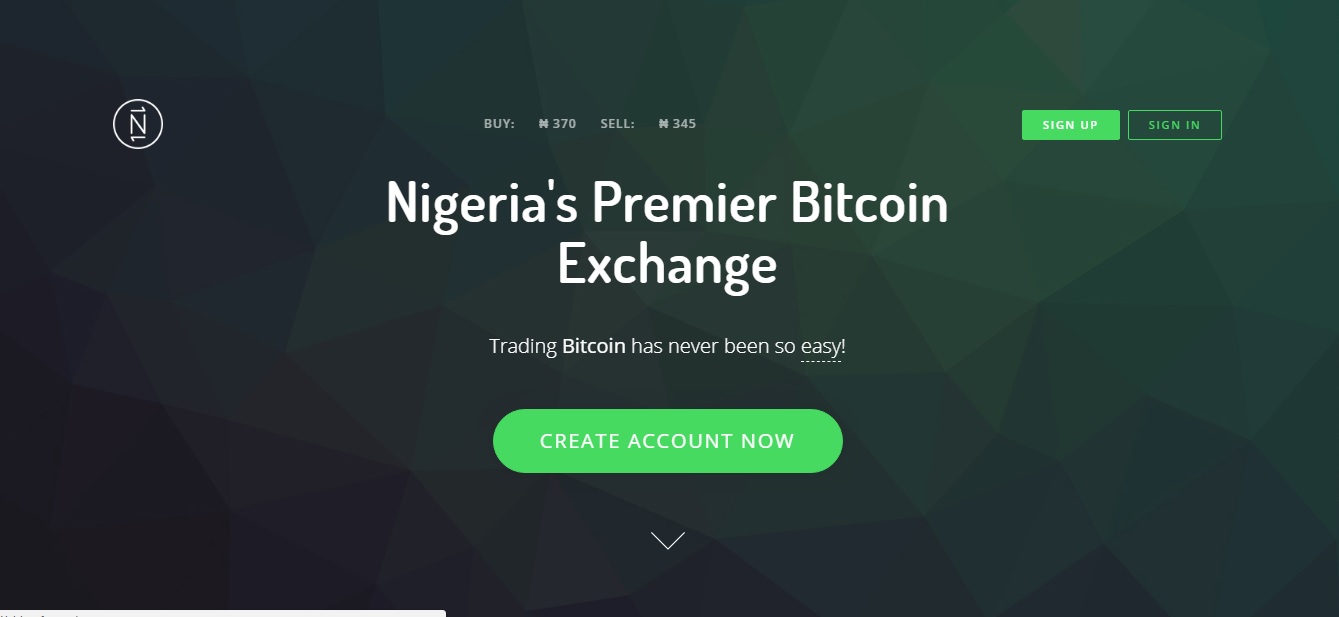 NairaEx.com is a foremost indigenous bitcoins exchange platform in Nigeria with over 100,000 users and 900,000 completed transactions. The platform is very easy to use and users are required to set up an account which is followed by an interactive verification process that requires uploading a government ID. The pro of using this platform is that processing time is 4-12 hours, average is less than 4 hours. Once your transaction is confirmed it will be marked as completed.
Remitano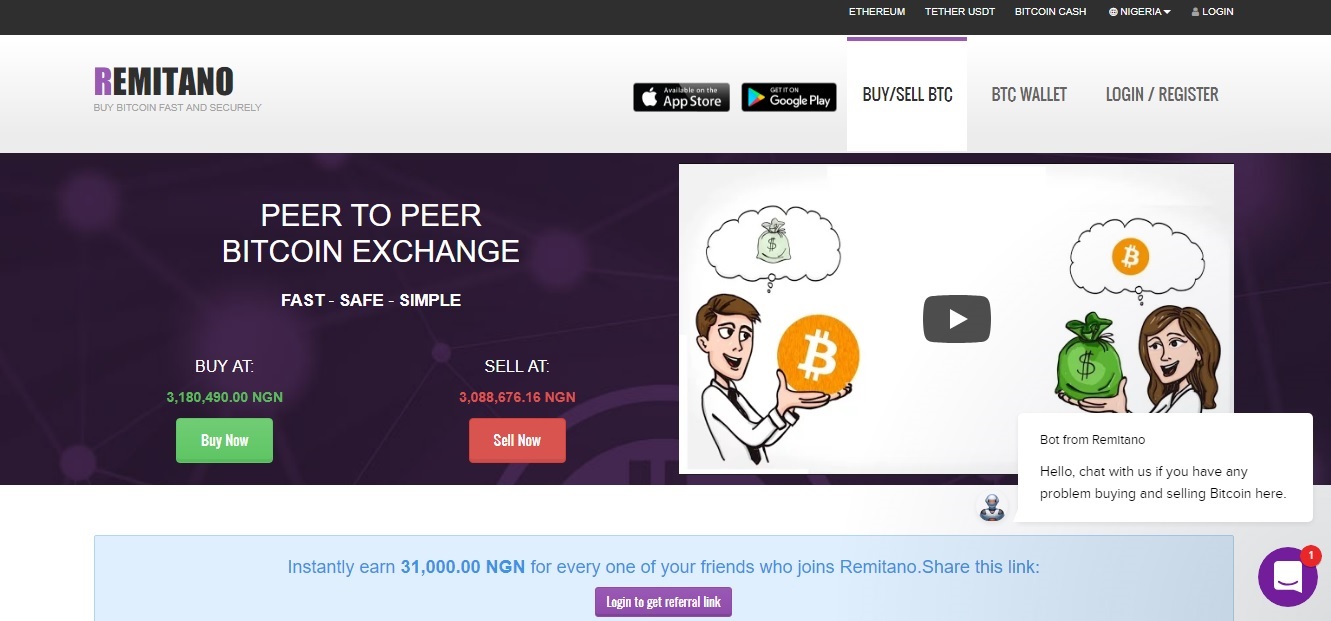 Remitano is similar to LocalBitcoin; they provide custom trading option where users can buy and sell Bitcoins directly at their preferred rate. The platform uses escrow system to ensure fairness amongst traders. There is a 1% initial transaction fee charged on Remitano which covers when you buy Bitcoins too.
Remitano prides itself on its good support system. The platform has a live chat that will reply you within 10 minutes unlike other platforms like Luno. Users can even rate the performance of the customer support leaving you with a superb user experience.
Paxful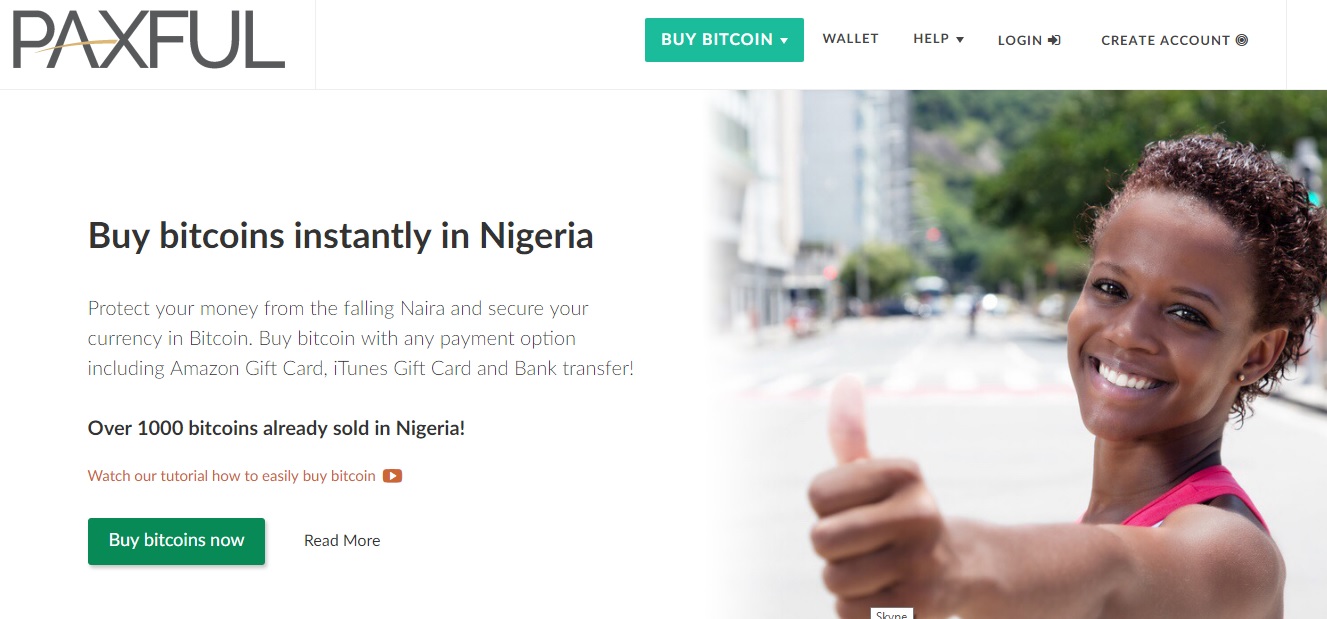 Paxful is a peer-to-peer platform where you choose the amount of bitcoins you want to buy and your payment method, and then you are linked with available sellers. The platform rates sellers based on past trades. Also, sellers can buy bitcoins with other payment options such as Amazon gift cards, Skype voucher codes at attractive fees.