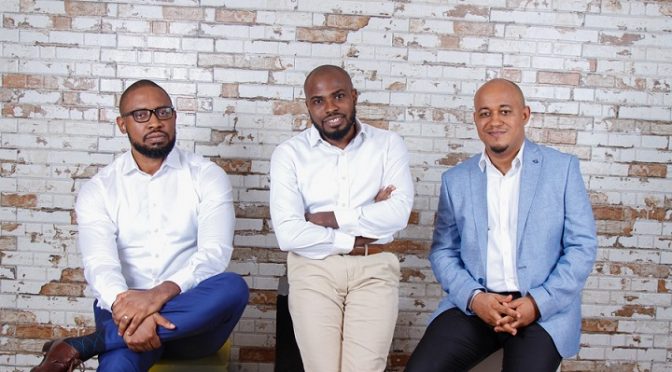 Tradedepot Raises $3 million, Becomes First Beneficiary of Partech's €100 million
In Q1 of 2018, some Nigerian SMEs, leveraging technology for their operations secured over $9 million to scale their operations within the country. It appears that Q2 is yet commencing on a good note. Tradedepot, an intelligent direct-to store sales and delivery platform for FMCG distribution in Africa has recently raised $3 million in Series A funding round.
The round was led by Partech Partners, a venture capital firm, that has more than 100 companies in its investment portfolio. Prior to this raise, Partech had earmarked €100 million to fund innovative digital solution providers in Africa. Tradedepot appears to be the first beneficiary of this fund.
Since inception in 2015, the platform has connected FMCGs with distributors, wholesalers and retailers online, and provided access for retailers to have realtime information on pricing and discounts from major brands throughout the country, predictive trade Intelligence to leapfrog competition, analysis to run targeted campaigns, and elimination of out-of-stock situations.
According to the Co-founder/CEO, Onyekachi Izukanne, who described the investment as critical for Tradedepot,
We have proven that there is a strong demand for such a distribution platform among consumer goods companies and retailers in emerging markets, and we now wish to use these funds to support our growth strategy. The goal of Tradedepot is to enable every convenience store in Africa to consistently receive their supplies at the best possible prices; to be the supply partner for Africa's retail outlets".
Partech equally hints on why they had a strong conviction to add Tradedepot to their portfolio companies.
.@tidjanedeme says it: "Partnering with @tradedepotHQ was a no-brainer for us after the first meeting". https://t.co/JeqSzNwzOy … pic.twitter.com/jrgX8Pzhve

— Partech (@PartechPartners) April 26, 2018
At the moment, it works with 6 FMGC companies in Nigeria, including Promasidor, Coca Cola and Population Sciences International, alongside several other distributors in the Nigeria logistics chain. Obviously, Tradedepot's recently raised fund will be instrumental in facilitating its expansion and driving the achievement of its goals.