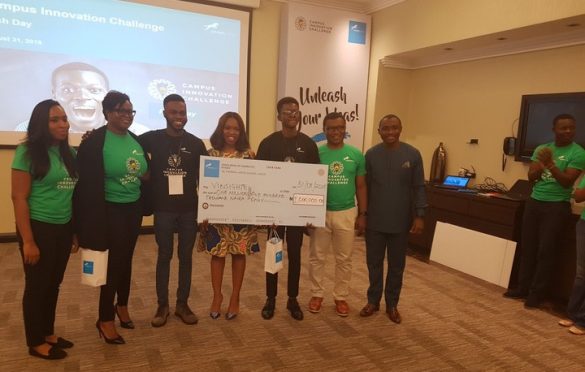 Union Bank EdTech Challenge 2019 seeks entrepreneurs to reform the Nigerian education with ₦5million funding
The Innovation Challenge(TIC), a Union Bank initiative which started in 2017 holds its third edition-Union Bank EdTech Challenge 2019-focusing on EdTech is targeted at discovering and showcasing "cutting edge technologies" that have the potential to transform Nigeria's educational system. 
The competition is open to entrepreneurs, developers, students, teachers, designers, fintech companies, tech companies or anyone with tested solutions-prototypes, products not ideas-to transform the educational sector in the country. For example, a solution to improve student learning, a hub for lesson teachers, solution on rating schools in different areas or subjects to name a few.
Union Bank EdTech Innovation Challenge 2019 requires submission of entries, from which the top 10 would be selected and admitted into the acceleration programme get mentorship from some of the best in the industry.     
At the end of the accelerator, only three best innovations would be selected after their presentation on 'Demo Day' which would hold at the Edu360 fair.
Benefits
Access to Acceleration program: the top 10 entries will be admitted into an acceleration program where they will get access to Coach-Mentors, Capacity Building, and a Community of Education stakeholders and strategic partnerships.

Access to Union Bank's network of education customers and opportunities to provide global visibility for scale.

 Funding support towards scaling up a solution: The top 3 entries will receive a sum of

₦

5m (first –

₦

2.5m; 2nd –

₦

1.5m and 3rd –

₦

1m)

Venture support to the winners which includes; supporting each solution to scale which will include linking and identifying relevant stakeholders to buy into a solution and providing specialized support based on the specific needs and advisory regarding the deployment and management of funding received.
Eligibility
The challenge is open to individuals with a zest to transform the educational sector, who have developed proven solutions to solve the following problems:
Improving student learning

A hub for lesson teachers

School rating  in several areas

General improvement for the education sector

The relevance of subjects to the students
How to apply
To be a part of the Union Bank EdTech Challenge 2019, submit your entries on Edu360 portal and follow the instructions. Deadline for submission of entries is Friday, August 23, 2019.
---
Featured Image Credit: Nairaland