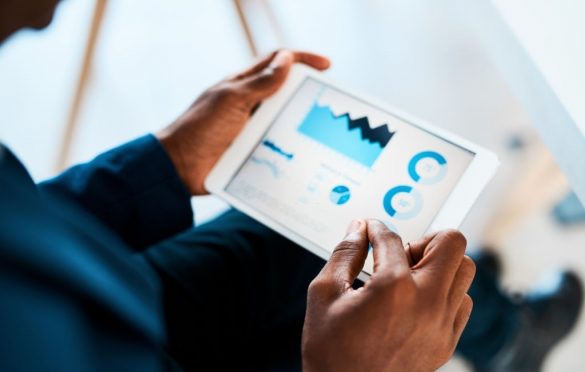 Apply to receive equity-free funding up to $3,000 in Ventures Platform Startup North-East programme
Since 2009, the North-East Nigerian communities have been hit by the Boko Haram insurgents and this has stifled the growth of the economy, financial institutions, tech-related innovations and other business ventures within the region. In a bid to support these affected businesses, Ventures Platform Foundation, the social impact arm of Ventures Platform Hub, has announced a call for applications from Nigerian startups for Startup North-East. The incubation programme is for early-stage companies building innovative tech solutions for communities affected by the crisis in North-East Nigeria.
The entrepreneurship programme is set to offer funding, mentoring and support for start-ups pioneering tech solutions which solve the current inefficiencies around aid distribution and data management in relief efforts across the region.
Considering the coronavirus outbreak which is still restricting physical gathering to some extent, the programme, launched with the support of the U.S. Embassy, will be conducted virtually. The selected six startups will receive a business equity-free funding up to $3,000, exclusive support for four months as they build, deploy and drive strong traction for solutions which mitigate the operational risks faced by development agencies in North-East Nigeria. They will also have access to a pool of mentors and business experts as well as a network of partners.
"Since 2009, we have witnessed vulnerable communities ravaged by malnutrition, a lack of hygiene and sanitation, and poor healthcare in one of Nigeria's deadliest crises since the new millennium. We cannot allow this to slip off our radar – even in the midst of a global pandemic.
"At Ventures Platform, we have always believed entrepreneurs will play a critical role in building Africa's future but through Start-Up North East, we are equipping them with the tools to address some of the most pressing problems which our people face today. We want mission-driven founders who are ready to improve the livelihoods of underrepresented communities such as those in the North East. We know the talent is there and we are ready to back founders stepping up to make a difference," Mimshach Obioha, Executive Director at Ventures Platform Foundation highlighted at the launch of the programme.
Eligibility
You must be operating in Nigeria
The startup is in idea-stage or early-stage
Can demonstrate the potential for future scale
The solution must be a solving problem around the key area of interest
Startups should have a well-rounded, complementary team i.e. in-house capacity for product vision (what to build), technology (how to build it), and business (how to make money from it)
Founders should have some unique insight or compelling worldview deep domain expertise and/or a strong grasp of the landscape an eye for detail tenacity, high conscientiousness, and a bias towards execution
The solution should leverage technology
How to apply
Interested participants can find more details about the Startup North-East programme on its dedicated website. Applications close on December 2nd, 2020.
---
Got a story worth telling? Shoot us an email with SUBJECT — "Story Worth Telling" — to [email protected].