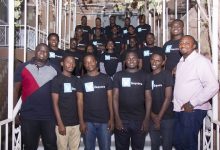 Amazing Innovations at The Kano Leg of Vilsquare National Hackathon Series
For centuries, Africa has been touted as the 'land of many problems' that the world can't assist. But in recent times, the seemingly backward continent is transitioning to become the 'land of many opportunities' that the world can't resist.
This paradigm shift is largely traceable to individuals, movements and organisations that so much believe in Africa and are willing to drive transformation across the continent. Narrowing down to Nigeria often– dubbed "The Giant of Africa"– one of such transformational movers is Obasegun Ayodele and his team, who founded the Vilsquare National Hackathon Series with the mission to encourage civic participation while enabling national integration and cohesion across the nation.
Obviously, Nigeria, being the home to more than 190 million people, divided into over 250 ethnic groups, comes with its internal struggles, political ordeals and ethnicity upheaval. From secession clamours in the South-east, socio-communal clashes in the South-west and pervasive violence in the North, Nigeria has constantly had to give up and give in a lot to unite its entirety.
Summing these up (ethnicity peculiarities plus socio-cultural problems), you'd be tempted to think the future is bleak for Nigeria, especially when it comes to technological advancements and living up to the digital age.
But somehow, the country is gradually finding a seat among its contemporaries in the technological space, and Northern society is opening up to the 'good tidings' that technology has to offer.
Obasegun Ayodele is able to attest to this when the second edition of Vilsquare National Hackathon Series recently held in Kano, one of the biggest commercial states in Northern Nigeria.
Technology in the North is a growing industry. The National hackathon participants built some very complicated systems in a few hours. This means they have what it takes to do it. And just like we have in the South-west and South-east, we need to bring more hackathons and tech events to the North.
Vilsquare Makers' Hub technological exploits began when it partnered with the Meluibe Empowerment Foundation in February 2018,  to design a hackathon series aimed at creating an enabling platform for national cohesion and integration. The series themed "Building the Makers' Movement"  brings together diverse community members to conceptualise, design, process and document technical solutions to local problems. The debut event tagged "Wearables Edition" was held at Ado Ekiti, South-West of Nigeria, where it produced wearable hardware technology solutions for SDG 3 – good health and well-being.
As a research and development hub, Vilsquare aims to create cutting-edge technology through community engagement — which the National Hackathon series is one of.
It's a movement to bring people from different fields (be it a technology enthusiast, cook, fashion designer, or storyteller) and diverse communities together on one platform, to solve community problems. Our vision is that in the next 5 years, we'd be able to capture about 10 million of them and in the process empower them and create opportunities.
This time around, the National Hackathon Series found its base in Kano. Below are highlights of the 3-day event.
Event Highlights
(DAY 1 — The Arrival )
Participants of the Hackathon Series 1.0 IoT Edition arrived at the Nimah Guest House Palace, Kano.
We've had participants from Lagos, Maiduguri, Abuja, Nassarawa, Kaduna, Gombe and many other locations including Kano itself., Says Khalid Abdulrahaman Communications Associate, Vilsquare
Upon arrival, Participants were settled into their rooms and given a kit-pack to aid their learning journey through the program. Afterwards, a networking and dinner session set in.
The aim is for participants to meet one other and connect socially — this being targeted at promoting national cohesion, peace and unity among the attendees.
(Day 2- Hack At Tons)
Due to the numerous activities lined up, we'd be dividing Day 2 into two phases.
Phase 1
The day began with a seminar where participants and delegates from different stakeholder-organisations in Kano State converged to address SDG 16 (peace, justice and strong institutions) goals and hatched out possible solutions in our immediate society.
The session was very interactive and engaging as guest speakers from elite sectors of Kano state and our young participants were privileged to ask questions and address challenges in our society.
Above all, participants were able to network with new people from different backgrounds and cultural values to hack out solutions as regards their various societies.
Phase 2
Next in line after the break, the Vilsquare Makers were introduced to the 6 case studies for this hackathon event which was aimed at solving SDG 16 (peace, justice and strong institutions).
Participants were split into teams and given their case studies at random after a brief lecture by the Founder himself, Obasegun. Then, the hacking began.
Speaking on the cooperation exhibited by the participants who came in from the different parts of the country, Alhaji Muhyi Magaji, the Executive Chairman of the Kano State Public Complaints and Anti-Corruption Commission who hosted the hackathon said,
The National Hackathon Series 1.0 serves as a platform for promoting national cohesion, unity and integration among Nigerian youth through technology and innovation. This IoT Edition held in Kano provides our youth with a laudable platform through which they can learn to effectively integrate not just with their Nigerian counterparts but with the global community".
The following open source products were designed during the National Hackathon Series 1.0: IoT Edition at Kano Nigeria:
Human Trafficking Education Hardware
The invention is an open source hardware for educating citizens on human trafficking. The device contains video learning modules on human trafficking in Nigeria. The goal is to enlighten and sensitise students in primary, secondary and tertiary institutions on human trafficking in Nigeria and around the globe.
Voters Card and BVN Unification Hardware
Open source hardware for unifying voters cards and bank verification number. This device is used to track underage voting at election polls and also to further integrate transparency in electron results transmission.
Hardware to test Forensics at Pipeline Vandalisation Scenes
An embedded system/hardware for fingerprint logging and hydrocarbon forensic tests on premium motor spirit at crime scenes of pipeline vandalisation. The device will help speed up oil bunking criminal cases by enabling criminal justice administration.
Public information procurement platform
A public procurement web platform for Nigeria aimed at proactive disclosure of procurement information to all stakeholders. This is with a view to ensure improved transparency and competition, prevent corruption, enhance active citizen participation towards achieving better service delivery and improved ease of doing business in Nigeria. Citizens can access public procurement information, track the procurement process, and give feedback on planning, tender, award, contract and implementation stages.
Hardware for Transparency in Remittance
Open Source Hardware for transparency in fund remitted from market tolls to government purse. A ticketing device to buy and sell toll pass/units from the government and market tollgate workers respectively.
Document Tracker
The document tracker is an open source e-filing system that converts hard copy documents to digital using both software and hardware. The digitised document can then be tracked and transferred to designated offices without being lost. The goal is to reduce processing time and improve efficiency in document handling.
So far… so good
Vilsquare's activity so far has been more of community engagements and civic participation. Obasegun says in an interview with Smepeaks while listing the milestones of the hackathon.
Surprisingly, it's beyond hacks.
First, we've been able to make Nigerians understand that culture and religion should not be criteria for collaboration or partnership. Secondly, the hackathon projects have all targeted SDG 16, which are very useful to us as a Nation. In particular,  the public procurement portal responds to Nigeria's Open Government Partnership commitment to make public procurement more open and transparent. Participants have also been able to realise that they can pick up a project within their community and try to solve it with the right partnership. To us, that's a fantastic achievement, Obasegun says.
With its first and second editions in Q3 and Q4 of 2018 respectively, the National Hackathons Series  1.0 will take place across to all geo-political Zones in Nigeria over a period of two years, with each of the geopolitical zones hosting the programme at least once.
You can watch the sum-up of the first Vilsquare National Hackathon Series edition below.
---
What do you think about the National Hackathon Series? Would you like the next stop to be in your community? Tell us in the comment section.