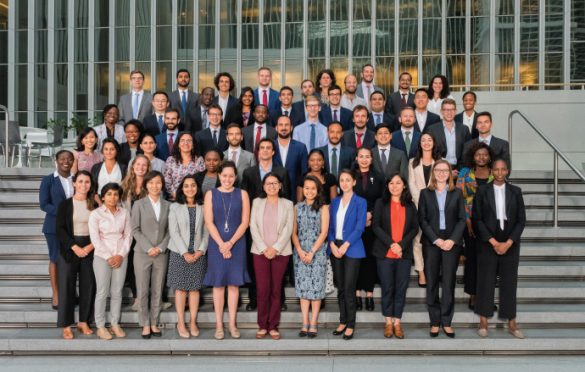 Are you a youth with innovative ideas? Join the WBIP to scale and get $3,000 monthly allowance
The World Bank Internship Programme (WBIP) creates an opportunity for highly motivated young individuals to be oriented and exposed to the missions, activities and affairs of the World Bank. The programme calls out to talented youths with innovative ideas to join the WBIP to scale and achieve their dreams.
Beyond learning, the programme seeks to create a platform for young individuals to leverage their respective and innovative ideas and experiences while sharpening individual skills and broadening of knowledge across diverse environments.
Categories of the programme include development operations, human resources, communications, accounting and other business units. Also, it should be noted that the internship opportunity lasts for a minimum of four weeks.
Benefits
Hourly salary paid by the World Bank to all interns
Allowance of $3,000 provided towards travel expenses, includes airfare. Interns are responsible for individual accommodation.
Intern positions are based in Washington DC, and a few others in World Bank country offices.
Eligibility
To be eligible for the World Bank Summer Internship Programme the following criteria must be met:
You must have an undergraduate degree and be enrolled in a full-time graduate study programme.
You must be fluent in the English language. Possessing knowledge of languages such as French, Spanish, Russian, Arabic, Portuguese, Chinese, and skills such as computing skills are advantageous.
Diversity is valued and qualified individuals, particularly women with diverse professional and academic backgrounds can apply.
How to apply
If you are a promising young innovative mind, here's an opportunity to begin the journey to achieve your dreams and learn more about the global apex bank's affairs. Apply via the World Bank Internship Programme official website before the deadline on Sunday, January 31, 2021.
---
Got a story worth telling? Shoot us an email with SUBJECT — "Story Worth Telling" — to [email protected].