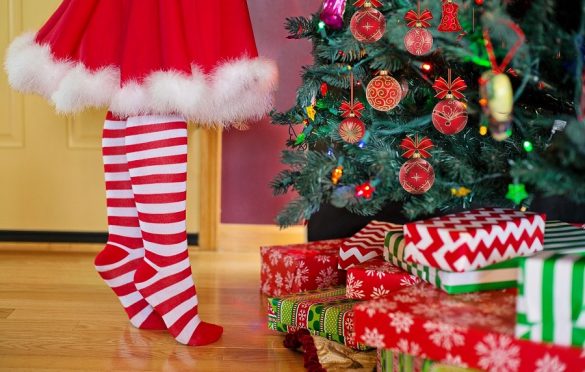 20 interesting Christmas gift ideas for corporate executives and busy entrepreneurs
It's that time of the year once again, when the bells jingle, lights fill up the streets and our homes are strung up with decorations of lights and ornaments. But it's also that time when love is shown by surprises and gifts and if you've run out of Christmas gift ideas to get your boss or corporate executives and entrepreneurs you know, well, you are in the right place.
Finding the right gift items for corporate executives, entrepreneurs and CEOs in the business world can be exhausting and tricky. In the sense that most entrepreneurs and corporate executives probably have or can afford much more than what you intend to get them.
The good thing is, everyone appreciates and values gifts from others. In the light of the season,  here is a compendium of gift items that would really light up this yuletide for the "corporates" in your life. Some may leave them speechless and with a grateful heart:
1. Portable espresso maker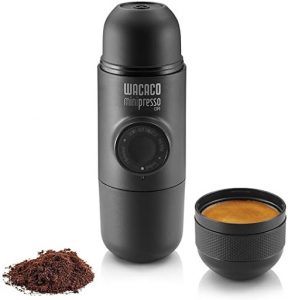 The power of a good coffee should never be underestimated. Be it to knock off the early morning doze or get energised for the day's work, coffee is often an excellent booster in the workspace, after suits and ties. A portable espresso maker is perfect for a CEO who is always on the go.
Bluetooth wireless charging pads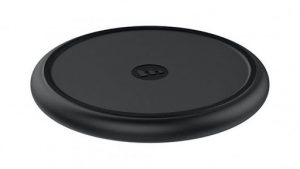 Who wouldn't appreciate a Bluetooth wireless charging pad as a Christmas gift, especially because it's "handsfree"? You can never go wrong with an effective and easy-to-use wireless charging pad that charges your phone and other mobile devices once placed on it. It's indeed one of the best Christmas gift ideas you could ever give a workaholic.
Moleskine journal cover
CEOs and entrepreneurs definitely need to constantly write or jot down notes at one point or the other. If you look at it, a journal speaks to this need. It's perfect for them instead of an average note pad. It's one of the Christmas gift ideas that gives any executive the much needed professional look.
Decanter globe and glassware set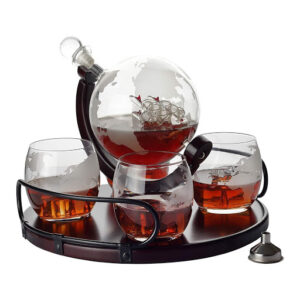 This is a perfect gift for a whiskey lover. The decanter shows off beautiful glasswork while being a useful office piece. This piece would attract a second look by any eye that takes a look at it. This is definitely a masterpiece.
Ember temperature control smart mug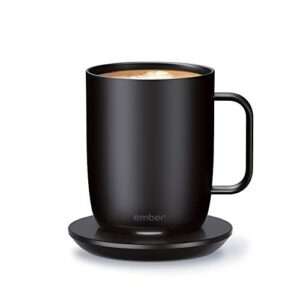 Created to deliver the perfect cup of coffee with heat regulations from your smartphone. This smart mug provides each cup exactly how you want it hot, cold or warm and its fancy nature provides beauty wherever kept.
Custom design sneakers
A custom sneakers that is perfect for leisure outings and even office parties. CEOs and entrepreneurs will remember the person who gifted a custom sneaker to them anytime they receive compliments on their uncommon kicks.
Electric scooter
This will be loved by fun-loving executives and CEOs as they ride around the office space with big smiles across their faces, throwing out high-fives. It is also perfect for well-spaced offices and can be used to get from one end to the other in a fun way.
Custom yoga mat 
Complimentary for a CEO who is into sledge meditation and yoga. An emblem or message printed on a custom yoga mat will be much appreciated by most CEOs and corporate individuals.
A personalised gym bag
For a CEO who loves to visit the gym and keep fit, this gift option gives him or her a particular sense of style. An all-in-one gym bag which makes our workouts fashionable and hip.
This set provides relaxation and vitality in one and gives a soothing break from stressful work. This tea set is a healthy option which prevents the worry of fatigue and stress effects.
An on-the-go salad container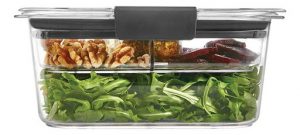 Any health-conscious person would appreciate this as a gift. These lunch containers are stylish enough for any boardroom lunch meeting.
Custom paperweight
Glass art paperweight can be customised with a logo or a personalised message. A memorable keepsake for an executive home away from home.
Leather wine carrier
The leather wine carrier is a durable and corporate wine holder. An elegant wine carrier that can carry two bottles at a time. Great for holiday parties and adds a distinct look to the wine itself.
Madison tabletop bar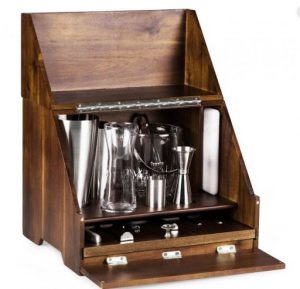 Bringing elegance to any home setting, the Madison tabletop bar is a perfect Christmas gift makes one look like an expert in the world of beverages.
Black marble tea set
The black marble tea set has a certain prestige to it when being used to brew tea instead of a coffee mug, and also has a fresh look to it.
Leather laptop backpack and wristlet
A backpack which has the aesthetics of a handbag but the utility of a top-of-the-line backpack. Durable and fashionable and perfect for almost every occasion.
Amazon kindle oasis     
Most CEOs would smile at the reception of this as a gift. Amazon kindle oasis gives them easy access to books they can't wait to read and provides a wide range of choices to select from.
Personalised zen stacking stones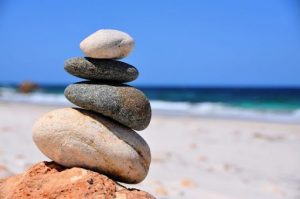 These zen stones add a sleek aesthetic to any office while acting as a mindfulness and patience exercise during meeting breaks. It also acts as a meditation device for stressful days in office.
Desktop slingshots
This desktop slingshot is a decor which adds beauty to the desk and at the same time acts as a tool for fun. CEOs who like to have a little fun during downtime would enjoy this.
Bluetooth headphones
A wireless Bluetooth headphone would be a very good choice as it enables on-the-go CEOs and corporate individuals to listen to podcasts and seminars en route to whatever board meeting or conference.
---
Got a story worth telling? Shoot us an email with SUBJECT — "Story Worth Telling" — to [email protected].