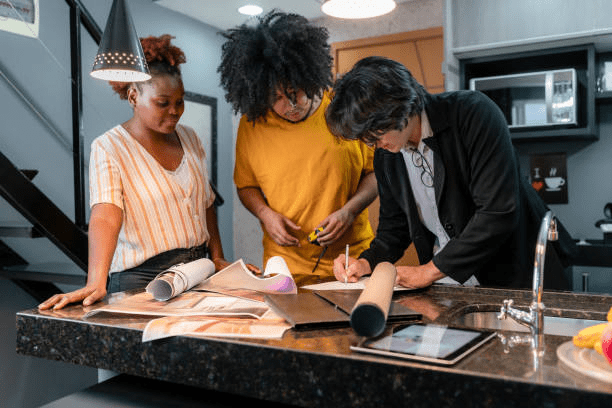 Source: Getty Images
10 Jobs Artificial Intelligence Can't Take From Humans
Today, there's an ongoing debate about the impact of automation on the job market. While Artificial Intelligence can excel at many tasks, there are certain jobs that require uniquely human qualities and skills. 
Touching on the top 10 jobs that AI cannot take from humans, they include:
Psychologists and Therapists:
Human emotions and experiences are complex, making the role of psychologists and therapists essential. The ability to empathize, connect, and understand nuanced emotions is beyond AI's capabilities.
Creative Directors:
Creativity, intuition, and the ability to conceptualize original ideas are integral to fields like art, advertising, and entertainment. AI might assist, but true creative direction stems from human imagination.
Social Workers:
Supporting vulnerable individuals, understanding personal struggles, and providing emotional support require empathy and cultural awareness that AI lacks.
Healthcare Professionals:
Doctors, nurses, and caregivers offer a level of compassion, bedside manner, and critical thinking that is irreplaceable. Diagnosing complex cases involves a combination of medical expertise and human judgment.
Teachers and Mentors:
Education involves more than just transferring information. The mentorship, guidance, and emotional support that educators provide play a pivotal role in shaping young minds.
Negotiators and Diplomats:
Negotiations involve intricate social dynamics and cultural considerations. Skilled negotiators rely on interpersonal skills, intuition, and empathy to find common ground.
Personal Coaches:
Whether in sports, fitness, or life coaching, the personal connection and motivation that humans provide go beyond the capabilities of AI.
Emergency Responders:
In high-stress situations, quick decision-making combined with compassion is crucial. Police, firefighters, and paramedics possess the human touch necessary to navigate complex emergencies.
Ethical Decision Makers:
Moral dilemmas often require understanding diverse perspectives and considering long-term consequences. Humans can grapple with ethics in ways AI cannot.
Artists and Performers:
Art is a deeply emotional expression of humanity. Musicians, actors, painters, and other artists bring unique interpretations and emotions to their work that AI cannot replicate.
While Artificial Intelligence continues to advance, there are certain domains where the human touch remains irreplaceable. These jobs rely on empathy, creativity, intuition, and ethical judgment – qualities that define our humanity and set us apart from machines. As we delve through the future of work, it's important to recognize and value the roles that only humans can fulfill.