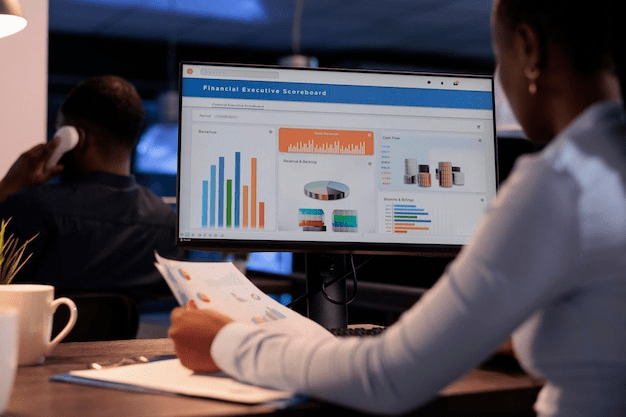 Data-Driven Personalization; Source: Freepik
How Startups Can Leverage Data-Driven Personalization to Gain More Customers
Startups face fierce competition and the need for innovative strategies to stand out and attract customers is necessary to thrive in the field.
One approach that has gained significant traction is data-driven personalization. Tailoring offerings and marketing efforts to individual preferences will enable startups to create a more engaging and relevant customer experience. But how can startups leverage data-driven personalization to gain a competitive edge and drive customer growth?
Firstly, we need a proper understanding of data-driven personalization. It involves the use of customer data to deliver targeted content, products, and experiences. This approach goes beyond traditional segmentation by analyzing various data points such as browsing history, purchase behavior, demographics, and even social media interactions. Startups can then use this data to craft personalized messages and offers that resonate with each customer on a more individual level.
This holds a whole lot of benefits including: 
1. Enhanced Customer Experience:
Personalization allows startups to deliver content and products that align with the customer's preferences and needs. This leads to a more enjoyable and relevant experience, fostering a stronger emotional connection between the customer and the brand.
2. Improved Engagement:
Tailoring communication to individual preferences will enable startups to increase customer engagement rates. Personalized emails, recommendations, and offers are more likely to capture attention and prompt action.
3. Higher Conversion Rates:
Personalization often leads to higher conversion rates. When customers feel that a brand understands their preferences, they are more likely to make a purchase. This can directly impact a startup's revenue growth.
4. Building Customer Loyalty:
When customers feel valued and understood, they are more likely to become loyal advocates for a brand. Repeat business and positive word-of-mouth marketing can significantly contribute to a startup's success.
Now, how can Data-Driven Personalization be implemented?
Collect Relevant Data: Start by collecting data from various touchpoints, such as website interactions, purchase history, and social media activity. Ensure compliance with data privacy regulations and prioritize data security.
Segmentation:

Group customers based on shared characteristics or behaviors. This can help identify common interests and preferences among different customer segments.

Personalized Content:

Create content that speaks to each customer segment's specific interests. This can include tailored product recommendations, targeted email campaigns, and dynamic website content.

A/B Testing:

Continuously test and refine personalized strategies to identify what resonates best with different segments. A/B testing can help startups fine-tune their personalization efforts for optimal results.

Automation and AI:

Utilize automation tools and artificial intelligence to scale personalized interactions. Machine learning algorithms can analyze large datasets to uncover insights that humans might miss.
Data-driven personalization isn't just a trend; it's a powerful tool that can give startups a significant edge in the market. With the dynamism of technology, startups must master the art of personalization, which is the one most likely to thrive.