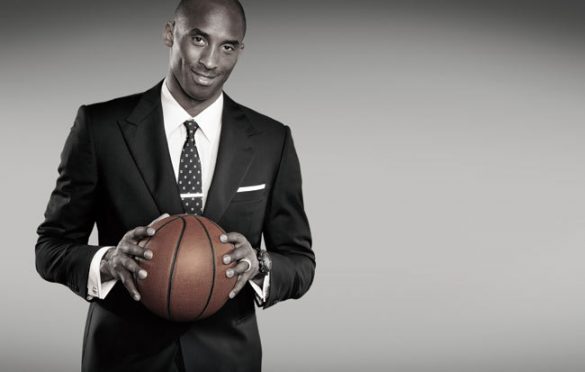 Kobe Looks Great in Suit
5 business lessons from late Kobe Bryant, the ace basketball player
Kobe Bryant, considered one of the greatest players in the NBA history, was among five people who died in a helicopter crash Sunday morning in Southern California, according to multiple news outlets.
He was 41.
In addition to winning five NBA championships, Kobe was ranked number #4 all-time player in the world. Little wonder there are lots of reactions from all over the sports world on social media about his death.
In the midst of all the sadness, let's take a step back to the legacy he left behind.
What business Lessons From Kobe Bryant can we learn?
In various interviews with friends, teammates, and coaches, the comments on Kobe, and his outlook on life ties deeply with how a business should be run.
He lived a dedicated and focused life and here are the vital insights we gleaned.
Anything you find yourself doing, give it your best shot
Asides having an incredible basketball career, winning numerous medals and championships, Kobe also featured in a couple of movies that did really well. He was able to take the dedication and craftsmanship from basketball into acting, thereby surpassing every limit set by naysayers.
Stick to the fundamentals
Bruce Lee was once asked how he became great at Martial Arts, he responded, " The man who practises one kick a thousand times is better than the other who practices a thousand different kicks just once". In business, we try to take on so many complex things that are not directly beneficial to the growth and sustainability of the business. Kobe practised the fundamentals, by showing up early and ensuring he makes 800 shots before leaving the workout. The basic skill to succeed in Basketball is taking accurate shots and that's all he did, night and day till it became second nature.
Hard work beats talent
Teammates of Kobe Bryant talked about days he had a broken wrist but didn't take any breaks. He kept on training and showing, shooting shots with his other hand till he got better.
 Be obsessed or be average
In his book, "Be Obsessed or Be Average", Grant Cardone talks about success being one of two things. Either you are obsessed about it or you don't want it bad enough hence you become average. Kobe was obsessed with the sport of basketball that his coach mentioned coming to training and seeing Kobe train in the dark. In another instance, Shaq, another great NBA player, mentioned how Kobe trained without the ball. He made gestures in the air so he could be used to movements without holding a ball. That is the height of obsession.
In business, we are bound to experience a lot of setbacks and it's only with the right amount of obsession can we push through all the challenges we may face.
Teamwork wins championships
Like Michael Jordan, "the greatest basketball player of all time," has been quoted as saying: "Talent wins games, but teamwork and intelligence win championships". The same is true in business.
Kobe Bryant's teammates repeatedly talked about how he made them watch all past games as wells as those of competing teams. He knew how to get each teammate to perform at their best and motivate them the right way. He was never selfish with his passes and ensured the energy of the team was kept at optimum all the time.
Applying this same strategy in life and business will create a working environment that is optimised for success and growth.
It's obvious Kobe Bryant has lived an admirable life and there is no telling how vital these lessons can influence the way we do business if we take them to heart.
---
Got a story worth telling? Shoot us an email with SUBJECT — "Story Worth Telling" — to [email protected].