5 Nigerian small business influencers that'll help you hack B2B market
Unlocking success in any business requires a unique blend of insight and influence. For the Nigerian B2B marketplace, it can be very daunting, however, it's also a great opportunity for small businesses to grow.
The B2B space has seen the emergence of small business influencers transform the ecosystem for emerging entrepreneurs.
These experts transcend conventional leadership, guiding SMEs towards the B2B scale. From social media marketing to sales prospecting, these influencers have the knowledge and experience to help you take your business to the next level.
Meet these 5 Nigerian small business influencers shaping the landscape of the country's B2B business, each wielding unique expertise and solid dedication to empower and propel small enterprises into the echelons of success within the sector.
Chioma Ifeanyi-Eze (Accounting Hub)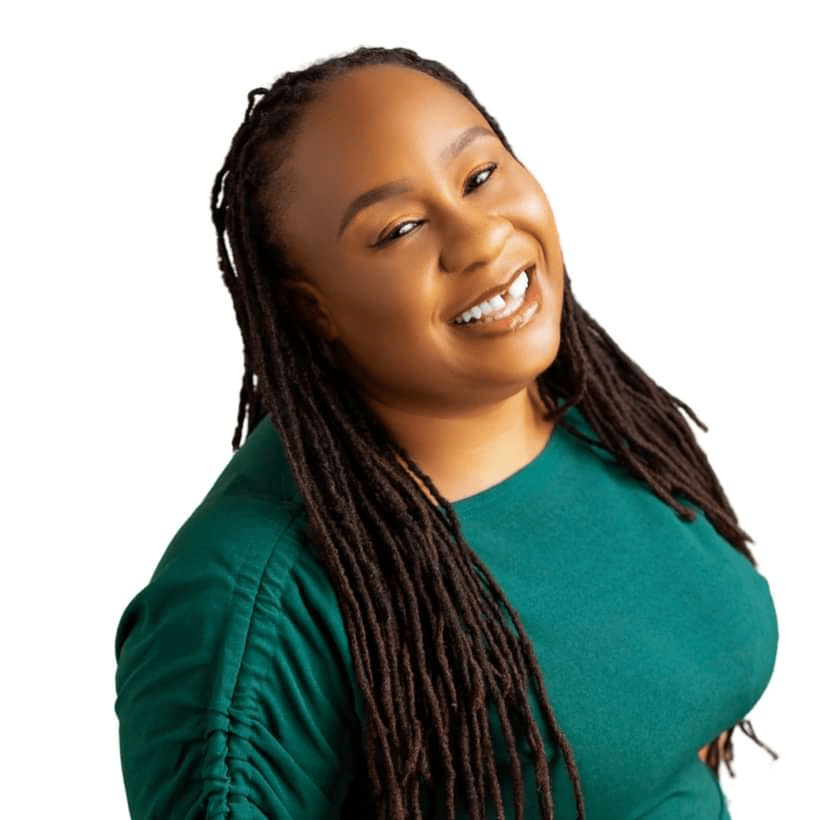 The role of Small and Medium Enterprises (SMEs) has never been more critical, and Chioma Ifeanyi-Eze is a prominent figure at the forefront of empowering these businesses, not only to survive but to thrive in the competitive B2B market. 
With a strong foundation as a Chartered Accountant and Chartered Tax Practitioner, Chioma has carved a path to financial empowerment for SMEs across Africa.
Chioma's journey began with the founding of AccountingHub in 2015, a tech-driven accounting firm uniquely tailored to address the specific needs of SMEs.
Her vision was clear: to provide accessible and efficient financial solutions to small businesses, allowing them to navigate the intricacies of the B2B market with confidence.
Through her expertise and dedication, Chioma has become a guiding light for countless SMEs. She has assisted over 500 SMEs in Nigeria, supporting their financial health and ensuring they remain up-to-date with their financials, taxes, and numbers.
Her impact extends even further, as she has nurtured and guided 7,000+ small businesses through nine batches of her program, equipping them with the knowledge and tools necessary to excel in the B2B landscape.
One of the most striking aspects of Chioma's work is her ability to instill trust and confidence in over 1,000 small business owners.
Through her services, she helps them maintain proper financial records, a fundamental aspect of success in any business, particularly in the B2B market.
Chioma's contributions go beyond just traditional accounting. She empowers SMEs with insights, strategies, and tools that help them thrive in the B2B space.
Her expertise and guidance have made her an invaluable asset to small businesses, helping them hack the intricacies of the B2B market. 
Nelly Agbogu (NaijaBrandChick)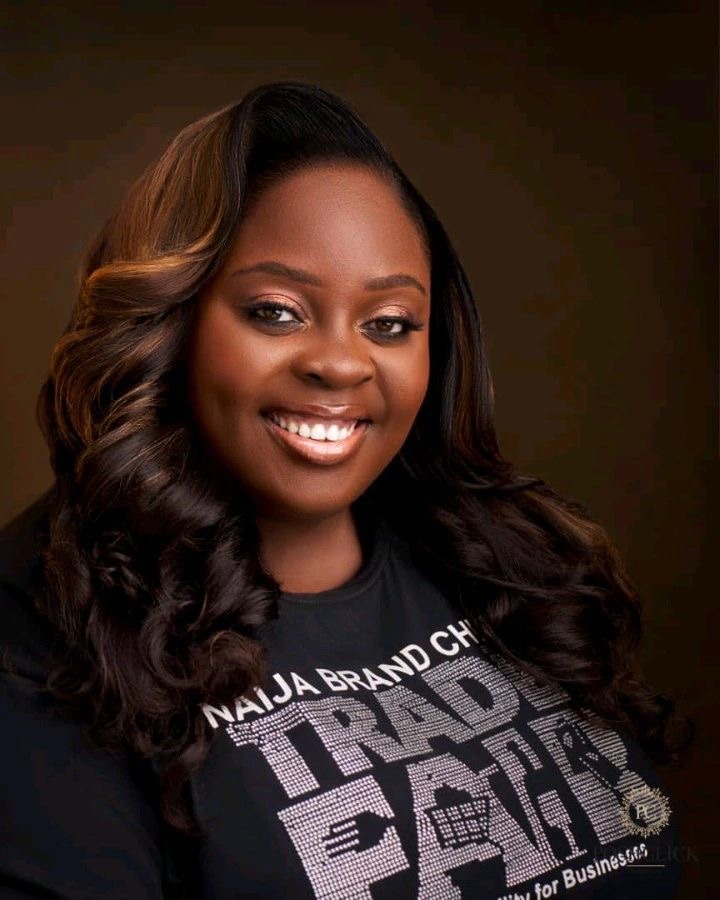 Nelly Agbogu, widely known as NaijaBrandChick, is a digital entrepreneur who has made significant strides in helping small businesses thrive in the B2B market.
Her impact is evident through her Online Business Coaching, where she has guided more than 10,000 clients to reach six-figure milestones via her DSI Program.
Nelly's expertise lies in emphasizing the power of social media for small businesses to establish a strong presence in the B2B market. She advocates for leveraging social platforms to make sales, engage with customers, and generate valuable business leads.
Furthermore, Nelly educates small businesses on achieving scalability by embracing technology and building effective teams, moving away from the limitations of a one-person business model.
Her commitment to innovation is evident through Nellies Nigeria, a leading healthy snacks company, where she harnesses technology to boost profits for SMEs.
Nelly's dedication to gender equity and business excellence has not gone unnoticed, as she has earned recognition from esteemed platforms like Forbes and Pulse Nigeria, further highlighting her impact on empowering small businesses in the competitive B2B market.
John Obidi (Headstart Africa Masterclass)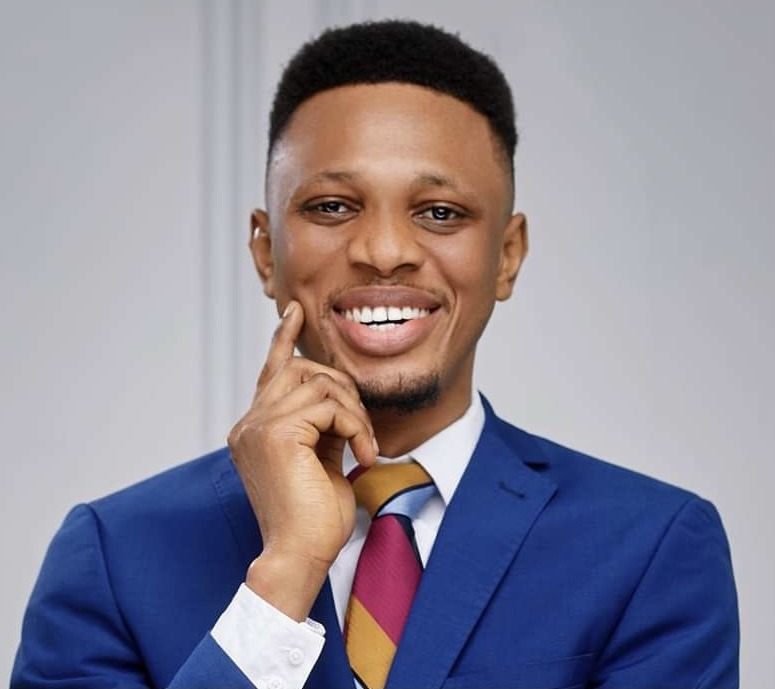 John Obidi is a prominent figure in the ecosystem of Nigerian small business influencers, and he offers invaluable insights on how small businesses can effectively hack the B2B market.
As an Online Business Consultant, he specializes in helping thought leaders communicate and monetize their knowledge through the power of the Internet.
Notably, in 2013, he earned a nomination for The Future Awards Africa Prize for New Media, recognizing his significant contributions to the industry.
John is also the visionary behind SmartBcamp, a thriving Facebook Community with over 50,000 members, meticulously focused on enhancing the intellectual capacity of Nigerian professionals.
One of his remarkable contributions to the B2B market is his LIVE weekly show, The Smart Business Teleseminars, which has reached over 500,000 unique listeners across 71 countries.
Through this platform, he equips entrepreneurs and professionals with winning strategies for success in both life and business.
What truly sets John Obidi apart is his zeal to provide small businesses with the tools and strategies to compete on a global scale.
His expertise in leveraging social media to create brand exposure and boost revenue is commendable. 
Whether you're seeking to generate exposure, acquire customers, or increase your revenue through social media, John Obidi is one of the influencers you need to follow.
His company also offers comprehensive training and consulting solutions, making him an essential resource for small businesses aiming to hack the B2B market.
Ifedayo Agoro (DangLifeStyle)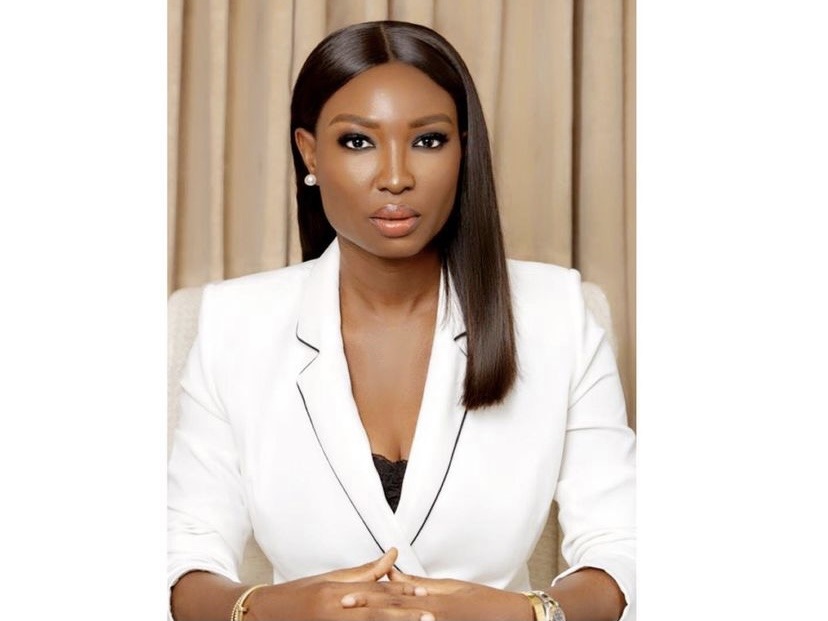 A formidable presence among the top Nigerian small business influencers, Ifedayo Agoro's wealth of experience extends far beyond social media, making her an ideal guide for small businesses seeking to hack the B2B market.
With a background in the oil and gas sector, where she held diverse roles ranging from administrative support to supply chain and head of commercial operations, Ifedayo brings a unique blend of skills and expertise.
Her journey in the sector emphasizes her ability to navigate and thrive in an environment of growth and complexity. Additionally, she has established the successful Oil and Gas company, Rock Palmer Limited, which has generated impressive revenues, totaling over N10 billion.
Ifedayo Agoro's influence goes beyond the corporate world. She's the creative force behind DANG NETWORK, a highly regarded platform for inspiration, motivation, and personal development.
Here, she has created a growth-centered space that celebrates empowerment, inspiration, advocacy, and the sharing of ideas.
An advocate for women's empowerment, Ifedayo uses her YouTube channel as a safe haven to encourage and support women who are willing to share their experiences. 
Moreover, she is the mastermind behind the platform, "Diary of A Naija Girl," an online community that engages audiences through creative storytelling, mirroring the realities and experiences of Nigerians.
Her journey, starting as an anonymous blogger, reflects her passion for addressing topical and controversial issues.
If you're a small business looking to hack the B2B market, Ifedayo Agoro's multifaceted experiences, business acumen, and commitment to empowerment make her a vital influencer to follow and learn from in your quest for success.
Tricia Olufemi-Olumide (TriciaBiz)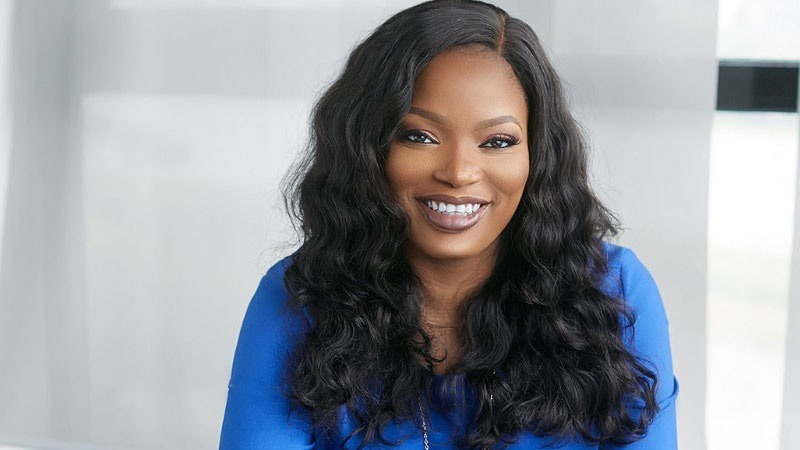 Tricia Olufemi-Olumide, popularly known as TriciaBiz – The Business Fixer, stands as one of the top Nigerian small business influencers who can greatly assist in hacking the B2B market.
With her extensive background in Digital Marketing, Public Relations, and Brand Building, Tricia has been instrumental in the success of more than 130,000 small and medium-scale businesses, significantly boosting their bottom lines. 
Her expertise extends to teaching small businesses how to effectively define their brands and craft custom-tailored marketing and sales strategies, enabling them to grow into sustainable and thriving enterprises.
TriciaBiz's online courses and workshops serve as invaluable resources for entrepreneurs, guiding them on how to monetize their knowledge and take their businesses to new heights. In the context of "Top Nigerian small business influencers that'll help you hack the B2B market," TriciaBiz's insights and guidance are indispensable for businesses aiming to excel in the B2B landscape.
Innovation and ambition are the core of our world today and these influencers are selflessly illuminating the path for small businesses to thrive in the B2B market. 
They continue to inspire, mentor, and innovate, enabling the entrepreneurial spirit in Nigeria to reach new heights, promising a future teeming with success and prosperity.
---
Got an interesting scoop or news tip? Shoot an email with the subject "story worth telling" to [email protected]