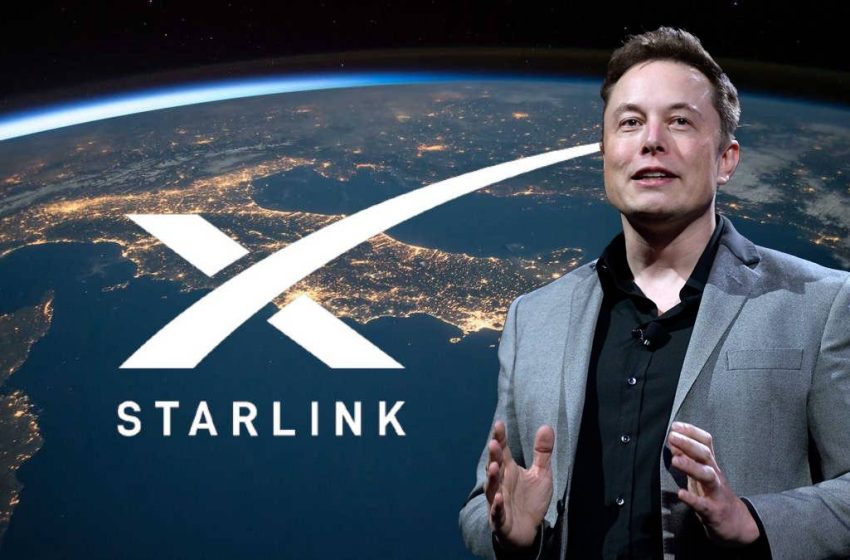 Starlink`s masterplan to penetrate African markets rides big on partnerships
Starlink's Africa Coverage Stellar Voyage is being fulfilled through Strategic Partnerships no one saw coming.
In an era when connectivity is the cornerstone of progress, the race to bridge the digital divide is more intense than ever. While the African continent boasts untapped potential, it also faces the challenges of inadequate infrastructure, remote areas, and limited access to the internet. But as we venture into the digital age, Starlink, the satellite internet constellation project led by SpaceX, is emerging as a shining star illuminating the path toward digital inclusion in Africa.
Imagine a future where every African, whether residing in a bustling urban metropolis or a remote village, has equal access to high-speed, reliable internet. With ambitious plans, Elon Musk`s Starlink is committed to making this vision a reality. In its journey to unlock the digital potential of African countries, Starlink is also fostering strategic partnerships with key brands such as Jumia, PayDay, and many others.
The Starlink Africa`s coverage: connecting Africa's underserved
Astronomer Carl Sagan once said, "Somewhere, something incredible is waiting to be known." Africa is a continent teeming with untapped potential, waiting for the right catalyst to awaken its transformative capabilities. Starlink's mission is to transform this potential into a powerful reality.
Starlink's approach to internet connectivity is unique. Instead of relying on traditional terrestrial infrastructure, Starlink has launched a constellation of thousands of small satellites into low Earth orbit. These satellites create a web of connectivity that blankets the entire planet. The result? High-speed internet access, no matter where you are.
Africa's landscape is as diverse as its people. From bustling cities with advanced tech ecosystems to remote villages in the savannah, Starlink's network is levelling the playing field. Rural clinics can access telemedicine resources, small businesses can expand their markets, and students in remote areas can participate in digital classrooms.
Bridging the gap through strategic partnerships
One of the keys to Starlink's successful journey across Africa lies in its strategic partnerships. Collaborating with visionary companies like Jumia, PayDay, and others, Starlink is weaving a digital tapestry across the continent.
1. Jumia: Transforming E-Commerce
Jumia, Africa's largest e-commerce platform, has been instrumental in shaping the digital landscape on the continent. Starlink's partnership with Jumia is opening new horizons for e-commerce. With faster, more reliable internet access, Jumia can extend its services to even the most remote areas. This means that consumers in underserved regions can shop online, access essential products, and participate in the digital economy, ultimately boosting economic growth and opportunities.
2. PayDay: expanding financial inclusion
In partnership with PayDay, a pioneering financial services provider in Africa, Starlink is contributing to a financial revolution. The accessibility to digital financial services has the potential to uplift millions from financial exclusion. From mobile banking to instant money transfers, PayDay is bringing financial empowerment to the fingertips of those who need it the most.
3. Education, healthcare, and beyond
While Jumia and PayDay exemplify Starlink's impact on commerce and finance, the opportunities span across various sectors. In education, remote learning becomes a reality, enabling students in remote regions to access quality education. Telemedicine is revolutionized as healthcare providers in underserved areas can connect with specialists and access a wealth of medical knowledge.
Beyond the stars: Starlink`s Africa coverage presents a bright future
Starlink's journey across Africa is far from over. As the constellation of satellites grows and technology continues to advance, the potential for connectivity in Africa is limitless. The partnerships with brands like Jumia and PayDay are not only contributing to economic growth but also enhancing the quality of life for millions.
The journey toward bridging the digital divide is not without its challenges. Infrastructure development, regulatory considerations, and affordability are all areas that require attention. However, Starlink's commitment to Africa's digital future is unwavering.
The power of connectivity cannot be overstated. Starlink, with its strategic alliances, is proving that we can, indeed, bridge the digital divide in Africa. With each new connection, another piece of Africa's incredible potential is uncovered, bringing us closer to a future where everyone, regardless of location, can participate in the digital age.
In a world where the sky is not the limit but the beginning, Starlink's star is on the rise. Africa's digital future is looking brighter than ever, and it's thanks to a collaboration between human innovation and the limitless expanse of the cosmos.
As Starlink continues its stellar voyage across Africa, it not only connects people to the internet but also to a brighter future. Africa's time has come, and the stars are aligning for a transformation that will be nothing short of extraordinary.
---
Got an interesting scoop or news tip? Shoot an email with the subject "Story Worth Telling" to [email protected]