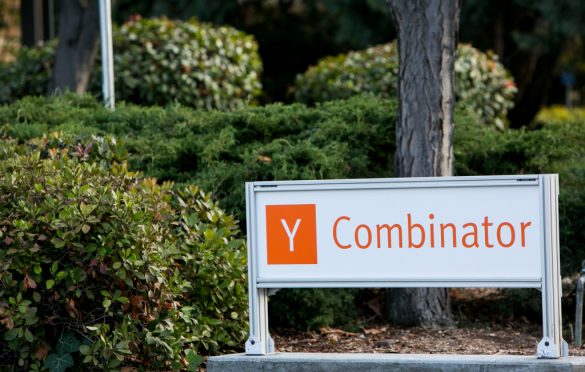 Tech Crawl: African startups in YC's Demo Day, Jeff Bezos $200bn bogus hype, EcoCash cuts mobile money transactions size, more
#TGIF: We've come to the end of another month and the year is slowly coming to a close. Here are some of the things that happened in the tech industry during the week starting with African startups that participated in YC's Demo Day. 
5 African startups participated in Y Combinator's Summer 2020 Demo Day
Every year, Y Combinator, a San Francisco-based seed accelerator firm, selects startups from across the world to participate in its winter and summer batches. The startups pitch their businesses to investors on Demo Day after spending three months with the company. 
This year, considering the coronavirus pandemic, activities were moved online, thus the founders virtually pitched their businesses. Between August 24 and 25, more than 100 companies got 60 seconds to pitch their business to investors, media and fellow founders. 
Recall that two months ago, Y Combinator disclosed plans to reduce its investment in startups by almost 17%. At the onset, the seed accelerator's standard investment deal starts from $150,000 but starting from 2021, it becomes $125,000. 
Out of the 192 companies were five African and Africa-focused companies which include Afriex (US, Nigeria); MarketForce 360 (Kenya); Thndr (Egypt); Ramani (Tanzania, US) and Sakneen (Egypt).
Zimbabwean telco, Econet restricts the size of mobile money transactions as ordered by the regulator 
In compliance with the order from the Reserve Bank of Zimbabwe, Econet Wireless Ltd. is mandatorily restricting the "size and range of transactions" on its mobile-money platform, EcoCash. 
The central bank of Zimbabwe faults the foreign-exchange trading in the black market for weakening the local currency and as a result, it looks to curb this.
According to reports, the daily transactions have been limited to Z$5,000 for individuals and also restricted its wallet service to one per customer. Additionally, EcoCash stopped agent limes from processing transactions. 
For all mobile-network operators to process their mobile-money operations through ZimSwitch — a national payments system owned by state and private shareholders — the Reserve Bank of Zimbabwe has extended the time limit from August 15 to September 30. 
This isn't the first time EcoCash is terminating agent lines. In 2019, some EcoCash agents had their lines closed due to an investigation by the Reserve Bank of Zimbabwe. The central bank and the company wanted to stop the trading of cash by EcoCash agents. 
WorldRemit to acquire Sendwave, an Africa-focused remittance company 
WorldRemit, a global cross-border payments company WorldRemit disclosed that it will acquire Sendwave, an app-based remittance company in a rumoured deal of $500 million. 
In a post published on its website, the company will be bought in a cash and stock transaction that is expected to close in Q4 2020.
We're delighted to be joining forces with @sendwaveapp, an app to mobile money transfer company, so that we can help more customers send money globally. https://t.co/VBIs8u1NSa pic.twitter.com/8B7qQKmy6P

— WorldRemit (@WorldRemit) August 26, 2020
Founded in 2014, Sendwave has operated in East and West Africa, but recently added Bangladesh, its first receiving market in Asia. The deal will see that Sendwave will continue to operate independently and retain its mobile applications, brand, management, employees and key partners.
"WorldRemit has one of the broadest and most accessible networks for money transfers globally. Combining it with Sendwave, which offers instant, no/low-fee and fully digital payments from North America and Europe to Ghana, Nigeria, Senegal and East Africa, addresses customer needs for fast and secure digital payments – especially given today's travel restrictions and economic turmoil," the CEO of WorldRemit, Breon Corcoran has this to say about the acquisition. 
In the last 12 months, ending 30 June 2020, WorldRemit and Sendwave has reportedly sent approximately $7.5 billion in transfers, generating approximately $280 million in revenue.
The billionaire gang: Jeff Bezos now worth more than $200 billion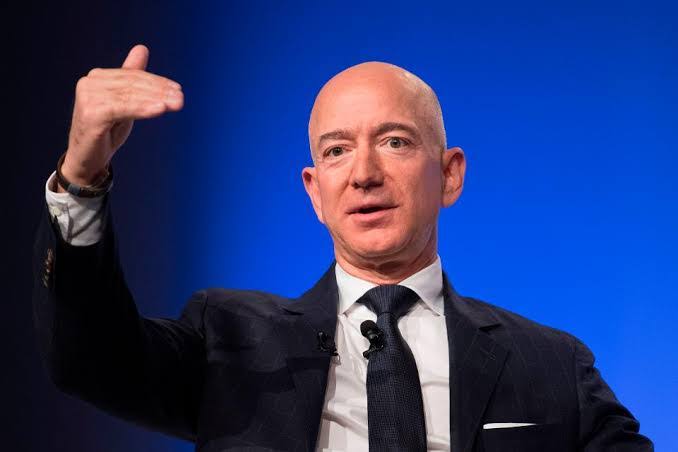 The 56-year-old world's richest man, Amazon founder and CEO, Jeff Bezos now worth more than $200 billion. This is coming after Amazon's stock soared on Wednesday by 2% to $3,441.85 per share. 
Jeff's worth has seen a rise by around $87 billion and this can be partly attributed to the increased dependence on Amazon during the early days of the coronavirus outbreak.
While this is good news, the U.S media seems to be pushing the narrative that Jeff Bezos is the first person to cross that line. But tracing it back to the 19th century till date, Mansa Musa, an African Muslim king is believed to be the richest person ever with his wealth amounting to around $400 billion. Apparently, with Jeff's current worth, he isn't the first person to be worth more than $200 billion but the second.
On the other hand, Facebook's CEO, Mark Zuckerberg appears to be on Bill's tail as he also became a centibillionaire.
About three weeks ago, Mark was worth $100 billion for the first time when the shares of the company increased by 6% after it released TikTok's rival app, Instagram Reels.  
---
Read also: Mark Zuckerberg now worth $100bn with the release of Instagram Reels to rival TikTok
---
Apple withdraws from its latest developer fight with WordPress

 
The tech giant, Apple, has apologised to WordPress, a free and open-source content management system (CMS) following its pressure on the company to include payment options into its free iOS app so as to avoid being blocked from updates. 
Apple automatically takes a commission of 15% to 30% from in-app payments. For the WordPress iOS app, Apple didn't allow any update until in-app purchases were added to it by the CMS. 
"We believe the issue with the WordPress app has been resolved. Since the developer removed the display of their service payment options from the app, it is now a free stand-alone app and does not have to offer in-app purchases. We have informed the developer and apologize for any confusion that we have caused," Apple noted in a report. 
---
Got a story worth telling? Shoot us an email with SUBJECT — "Story Worth Telling" — to [email protected].