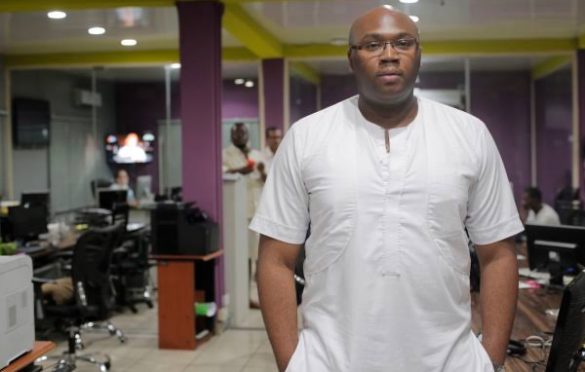 IROKOtv to lay off 150 staff, shift market from Africa to other continents
Africa's video-on-demand platform, IROKOtv has announced plans to lay off 150 staff members and also decenter its growth efforts in Africa to North America and western Europe. The CEO, Jason Njoku made this known in an article published on his website. 
"Over the next week, IROKO will be defocusing our Africa growth efforts and we will revert to focusing on higher ARPU customers in North America and Western Europe. Even after pushing incredibly hard in Africa for the last 5 years, our international business represents 80% of our revenue today, so by taking out Africa growth-related costs, we cut our $300k/month burn to <$50k/month.
"Still high, but once things normalise we should have a clear path to free cash flow + profits in 2021. This will, unfortunately, lead to a pretty dramatic change in the size of our Africa teams. There will be around 150 job losses."
Prior to this, in April, during the peak of the coronavirus pandemic, IROKOtv — dubbed as 'Netflix of Africa' — furloughed 47% of its workforce and also cut salaries of the teams. 
According to Jason, the devaluation of naira decreased the platform's subscription costs from ₦3,000 ($18) in 2015 to ₦3,000 ($8.33) by 2017. Right now, the platform's subscription price is now $6.3 equivalent to ₦3,000 at 477 per dollar. 
We still believe in Nigeria, We still believe Ghana, We still believe in Africa. It's a strange thing to realise after almost 9 years, we still may be too early for Africa. That in itself says so much about the current Internet opportunity in Africa. https://t.co/R3OaklKLL1

— JasonNjoku (@JasonNjoku) August 28, 2020
Asides this, Jason noted that the introduction of the 6th Amendment to Nigeria' National Broadcasting Code (NBC) which compels video-on-demand platforms to sub-license their content and regulate prices also "had a massive impact on the decision to discontinue investing and losing money in Nigeria."
---
Read also: Tech Crawl: Sudan embraces digital payments, Uber Africa launches Uber Cash with Flutterwave, NBC to regulate VOD platforms, more
---
However, while the African market isn't entirely in the company's favour, IROKOtv is growing effortlessly internationally, according to the CEO. 
"All of the macro and individual issues plaguing West Africa were essentially not major issues in the West. Yes, jobs were being lost. Yes, economies were contracting, but with all the stimuli leaders were injecting, it made the impact on the average person marginal. Our annual ARPU internationally is $25-30."
Interesting to note that, in 2019, a French television company Canal+ acquired the ROK film studio from IROKOtv for an undisclosed amount. Perhaps the company's involvement with Canal+ may give its Europe expansion move a "softer landing". But as it stands, the company is yet to disclose how wide diaspora audience base is, asides the annual average revenue per user (ARPU). 
---
Got a story worth telling? Shoot us an email with SUBJECT — "Story Worth Telling" — to [email protected].