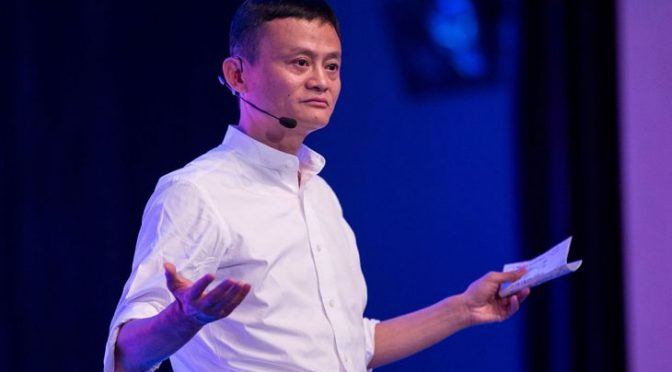 Alibaba eFounders Fellowship 2018 Open for African Entrepreneurs; Apply Now!
During Jack Ma's visit to Africa in 2017, he observed that the continent is still plagued with lots of challenges in the areas of logistics, transport, eCommerce, tourism and big data. All of which Alibaba has been able to overcome in the last 15 years of operations in China. As such, the eFounders Fellowship has been designed as a two-week course for entrepreneurs in developing countries who are operating businesses in the listed challenging areas.
The Alibaba eFounders Fellowship 2018, will provide first-hand exposure to, and learning about ecommerce innovations from China and around the world that enabled growth and a more inclusive development model for all. With a focus on highlighting breakthrough innovations that have transformed society in China, the program will inspire each participant to think of creative frameworks based on prior expertise and new learnings that can be applied to their own home markets.
The course targets young entrepreneurs as part of an initiative on the digital economy for sustainable development that is jointly organised by the Alibaba Business School and the United Nations Conference on Trade and Development.
Benefits
Series of classroom workshops and lectures, site visits and a business hackathon and will primarily be held at Alibaba Group Headquarters in Hangzhou with site visits in other cities in China.
Upon completion of the course, participants are expected to make a commitment to share knowledge gained with their communities.
While the course tuition, accommodation and meals will be covered for selected candidates, participants will be expected to apply and pay for their visa application and travel to and from Hangzhou, China. A letter of support for a visa request will be provided by UNCTAD to facilitate the visa application process.
Once in China, the Alibaba Group will arrange lodging and transportation during the course.
Eligibility
Candidates must posses the following to qualify for the program:
Entrepreneurs in the digital and technology space operating open platforms related to eCommerce, Logistics, Fintech, Big Data or Tourism
Authentic, open-minded and altruistic leaders of the new economy
At an inflection point in their careers
 Looking to move from success to significance with integrity, vision and drive
 Founders or co-founders of an officially registered digital technology venture in a country in Africa
 Female entrepreneurs are strongly encouraged to apply
 Under the age of 35 preferred
How to apply
Interest applicants should visit the website to commence the application process. Deadline is May 4, 2018 at 2 p.m. China time (GMT+8).
---
Featured Image Credit: VCG via Techcrunch