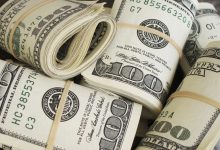 Apply for New Venture Competition by Wharton Africa Business Forum ($10,000)
Since inauguration, the Wharton Africa Business Forum  (WABF) has welcomed thought leaders, dignitaries, CEOs, captains of industry and young professionals from around the world to contemplate career leadership and champion Africa as a business destination. In this historic 26th Anniversary year, WABF is honoured to continue in this tradition with the theme "Reimagining Africa's Global Partnerships: Unleashing its potential and redefining pathways to growth".
WABF26 hopes to distil the influences that have driven change in the past and that will drive change in the future.
As part of this initiative, the Wharton African Student Association is pleased to announce the 5th Annual New Venture Competition at this year's conference. Contestants will submit an application outlining their start-up or idea, and selected finalists will pitch to an experienced panel of judges and the audience at the conference on Friday, November 2, 2018.
WABF26 aims to connect promising early-stage African entrepreneurs to a powerful network of investors, mentors, and coaches to accelerate their growth, and provide them with resources they can use to develop into regional powerhouses.
How it works
From the pool of applications, 8 finalists will be invited to pitch their business to a panel of expert judges who will determine the Winner of the $10,000 grand prize.
The finalists will also have the opportunity to participate in workshops and seminars hosted by the judges and Wharton faculty in the run-up to the final event (final schedule to be announced).
You can expect to receive training in business plan writing and public speaking as well as specific feedback and advise on your key business challenges.
The competition is open to all entrepreneurs with businesses that are using innovation to solve some of the continent's toughest challenges. Entrepreneurs who meet the following criteria are encouraged to apply:
Businesses focused on serving the African continent (does not necessarily need to be headquartered in Africa)
For-profit business models (however your business does not need to be making profits yet!)
Early-stage business with less than 50 employees and less than 4 years in operation
Raised less than $200,000 in funding for the business
Judging Criteria
Each business will be judged on its commercial viability and potential for impact through 4 key pillars:
The team and their expertise
The market opportunity and the executable plan to generate profits
The validation of key hypotheses
The identification of risks and the plans for mitigation
Teams that have a proven product, have recruited stakeholders (employees or investors) and/or have customers are likely to score well.
However, entrepreneurs who may not necessarily have launched their business, but who have validated their hypothesis and have the skills to execute are strongly encouraged to apply.
How to Apply
If you believe that your idea has what it takes and have carefully read through the eligibility details above, proceed to apply online for the New Venture Competition. Deadline is Friday, October 12, 2018, at 11:59 EST.
---
On Saturday, October 13, 2018, Accounteer is hosting SME Meetup to teach emerging businesses how to overcome financial challenges. See details of the event and register to attend.