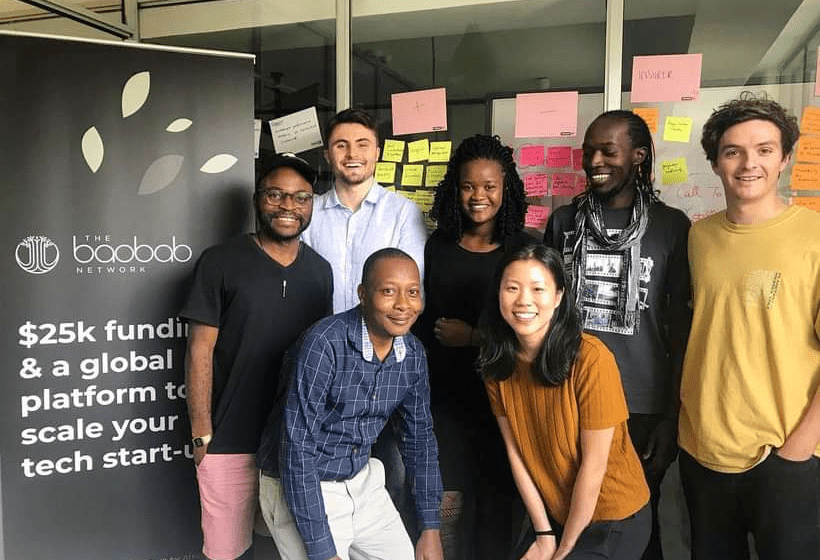 Baobab Network Accelerator
Baobab Network Accelerator to Support African Early-stage Startups with $50k Funding
With a goal to support early-stage innovative solutions and tech startups in Africa, the Baobab Network Accelerator has opened applications for its 2023 edition.
The Baobab Network Accelerator runs a world-class programme supporting Africa's boldest innovators to scale homegrown solutions. The accelerator programme is designed to give startups the funding and platform needed to take their companies global.
In line with this, the programme's venture team works with their portfolio to accelerate growth, build capacity and unlock the next funding stages to help companies scale.
Benefits
Successful applicants stand a chance to receive the following benefits: 
$50,000 in grant funding:

Baobab provides founders with the early-stage capital they need to kick-start their company's growth

Bespoke Acceleration:

It has built an intensive, unique programme to ensure that their graduate startups from every cohort go on to be successful

Global Network:

Applicants have access to a powerful global network of experts, mentors, corporate partners and investors to help grow their businesses
Eligibility
To be eligible to participate in the programme:
You must be an early-stage tech startup in Africa

Your solution must create or rely on technology to solve a problem

Again, your solution must have an MVP and a bit of traction

All application documents should be in English
Selection Criteria
The Baobab Network Acceleration (BNA) considers the following questions internally when assessing whether they will accept a startup into the programme:
Team
Market knowledge and domain expertise

: Does your founding team have a deep understanding of the market you are operating in? Are you aware of customer behaviour and trends?

Ability to execute

: can your team hit the ground running and get things done?

Grit: building a company is not easy, does your team have the passion and focus to get through the hard times?
Team dynamic

: are you (and your co-founders) intentional about building a great culture that can attract top talent and enable employees to feel engaged, motivated and empowered to grow?

Purpose-driven

: does your team have a clear vision of the kind of impact they'd want to make?
Business model
Revenue generation

: has your startup identified the revenue streams; both today and in the future?

Traction

: is the product uptake promising? Are the business key metrics (such as user sign-up, GMV etc) growing?

Scalability

: can you replicate your success in other geographical or vertical markets?

Unit economics

: is your business financially sustainable; i.e. profitable or does have a clear path to profitability?
Product
Simplicity

: is the product intuitive to your users? Does the product solve a problem and is this obvious to users?

Clear roadmap:

is your team aware of what you need to improve and the features/offerings that you would want to add?

Data-driven

: is your team proactive in collecting customer feedback and updating their features/offerings based on the data that is available to them?
Market Opportunity
Market size

: is the available and obtainable market significant and growing?

Market trends

: What are some key trends that would favour your startup? What are the risks in this market and how is your team hedging against them?

Competitive landscape

: who are the other key players in the market? How is your startup uniquely positioned when compared to these players?
The Baobab Network Factor
Fit

: Is Baobab excited to work with your start-up and team? Do they think your startup will be a good addition to their network?

Timing

: Is this the right time for Baobab to engage with your startup?
How to apply
Apply for Baobab Network Accelerator (BNS) while applications are ongoing and stand a chance to receive $50,000, among other benefits. Successful applicants will be contacted within 4-12 weeks of registration.