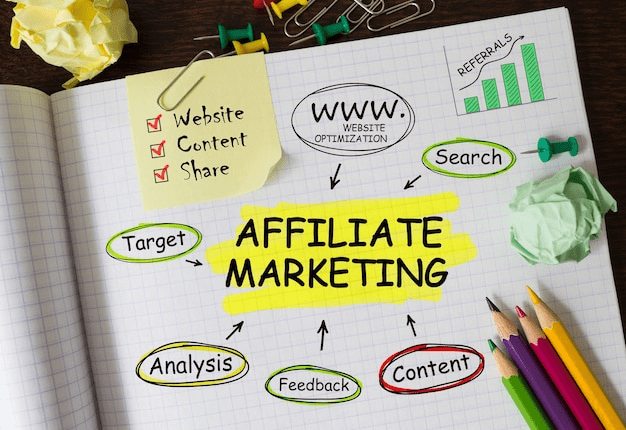 Affiliate Marketing
Best Strategies for SMEs to Utilize Affiliate Marketing
Affiliate marketing has emerged as a powerful strategy for businesses of all sizes, including small and medium-sized enterprises (SMEs). 
Partnering with affiliates gives SMEs the opportunity to tap into a wider audience and leverage the influence of others to drive sales and boost brand awareness. 
Some of the best strategies for SMEs to effectively utilize affiliate marketing and achieve business success are:
1. Understand Your Target Audience:
Begin by identifying your target audience and understanding their preferences, needs, and pain points.

Conduct thorough market research to determine which affiliate partnerships align with your target audience's interests.
2. Choose the Right Affiliate Partners:
Seek out affiliates who have a genuine interest in your products or services and share your brand values.

Look for affiliates with a strong online presence, engaged followers, and an established reputation in your industry.
3. Offer Attractive Commission Structures:
Design commission structures that incentivize affiliates to promote your products or services effectively.

Consider tiered commission rates, performance-based bonuses, or recurring commission structures to align with your business goals.
4. Provide High-Quality Marketing Materials:
Support your affiliates by providing them with a comprehensive set of marketing materials, including banners, graphics, product images, and persuasive copy.

Ensure that the materials are visually appealing, on-brand, and optimized for various platforms and channels.
5. Implement Effective Tracking and Reporting Systems:
Use affiliate tracking software or platforms to accurately track affiliate-driven sales, leads, and conversions.

Regularly monitor and analyze performance metrics to assess the effectiveness of your affiliate campaigns and make data-driven decisions.
6. Foster Strong Communication and Relationships:
Establish open lines of communication with your affiliates to foster a collaborative and mutually beneficial relationship.

Provide regular updates, promotional offers, and exclusive content to keep affiliates engaged and motivated.
7. Leverage Niche Influencers and Content Creators:
Identify influencers or content creators within your niche who can effectively promote your products or services to their dedicated audience.

Collaborate with them on sponsored content, product reviews, or engaging social media campaigns to generate buzz and drive conversions.
8. Monitor and Optimize Affiliate Campaigns:
Continuously monitor the performance of your affiliate campaigns and identify areas for optimization.

Test different promotional strategies, landing pages, and offers to maximize conversions and ROI.
9. Ensure Compliance and Ethical Practices:
Adhere to affiliate marketing guidelines and ethical practices to maintain trust and credibility.

Clearly communicate your expectations to affiliates and ensure compliance with applicable regulations, including disclosure requirements.
10. Track Return on Investment (ROI):
Measure the ROI of your affiliate marketing efforts by tracking the revenue generated against the costs associated with running the program.

Regularly assess the profitability and sustainability of your affiliate partnerships to ensure a positive impact on your bottom line.
Affiliate marketing presents SMEs with a cost-effective and powerful strategy to expand their reach, drive sales, and achieve business success. 
Success in affiliate marketing comes with ongoing monitoring, optimization, and fostering strong relationships with affiliates. Leverage these strategies, adapt them to your unique business goals, and unlock the remarkable benefits that affiliate marketing can bring to your SME.