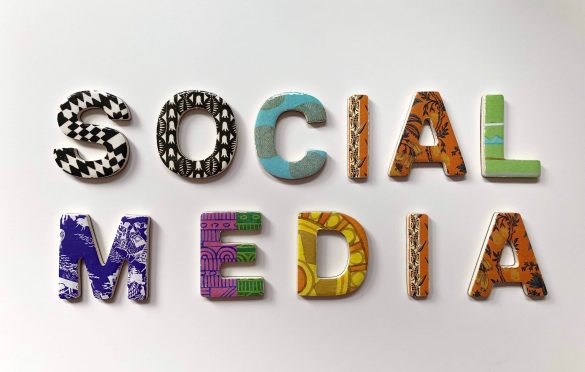 Does Digital Marketing versus Social Media Marketing confuse you?
Digital Marketing (DM), contrary to popular beliefs comprises of all marketing techniques that involve the use of electronic devices and the internet. DM entails the use of search engines, social media, email and other websites to connect with customers and buyers. Unlike social media marketing which doesn't include marketing techniques that involve phone communication, radio advertising, and most times physical marketing,  Digital marketing provides an easy, more convenient and affordable way to promote businesses and services. 
In dispelling myths and beliefs that likens digital marketing to social media marketing, we would explore digital marketing extensively and the role of social media marketing in achieving the aim of the marketing strategy.
To reiterate, Digital Marketing is not Social Media Marketing. The difference between the two is that while one focuses on a particular medium–social media, the other focuses its attention on a spectrum of various digital channels. However, the two thrive on content and storytelling.
Components of Digital Marketing
Digital Marketing contains the following but is not limited to:
Email Marketing

Copy-writing

SEO Marketing

Social Media Marketing

Google Adwords/Ads

Google Analytics

Website Marketing

Affiliate Marketing

Content Marketing

Video Marketing

Mobile Marketing
Social Media Marketing, however, is a channel through which digital marketing can be achieved. It is a process of promoting one's business through several social media channels.
The word 'social media' has witnessed a rise in internet marketing over the last couple of years, this is due to the 'woke' generation and change in seasons and times. Platforms like Facebook, Twitter, Instagram, Youtube, Pinterest, and LinkedIn have garnered over 2 million followers in the last five years.
The benefit of Social Media Marketing is increasingly profitable that is why most entrepreneurs would seek to focus on using just this channel for brand promotion and strategy as opposed to exploring other digital marketing channels. Some of its benefits include:
A faster way to spread your message and have a wider reach of people.

A convenient platform to interact with customers and get customer feedback. Most digital marketing channels might not avail business owners with a platform where they relate with customers and know their needs.

Building trust followers. Asides promoting your business and ranking in numbers, social media ensures that your brand builds a following of customers who grow with the brand. Through useful content, followers begin to key into the vision and mission, that way they remain evangelists of the company.
Some business owners have argued against the importance of social media marketing and which of the Social Media (SM) platforms gets more tractions.
Social Media Channels
The major mediums used by marketers include Youtube, Instagram, LinkedIn, Pinterest, Facebook, WhatsApp, Twitter and Snapchat.
Statistics from Heap shows the medium with the highest conversion rate.
Before you choose either of DM or SM, ensure you have this figured out:
What your brand is about
What your brand hopes to achieve with the marketing
Who your target audience is and where can you find them
It is wrong to start using social media marketing when the people you are trying to connect with are not on social media. 
NOT ALL BUSINESSES ARE MEANT TO BE MARKETED ON SOCIAL MEDIA.
This doesn't mean that your business cannot have a social media page.
Did you find this helpful? share your comments below.