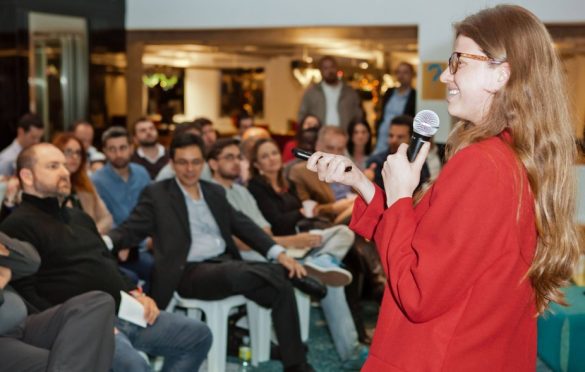 StanbicIBTC Founder Institute is inviting you to its Startup Legal Session, this Thursday
Stanbic IBTC Founder Institute Lagos in keeping up with the tradition of continuously adding value to the ecosystem presents Startup Legal – a session with experienced legal experts passionate about startups and enterprise development in general.
In this session, participants will learn the basics of setting up a Limited Liability Company. The concept of shareholding, company membership and directors. They will learn about various types of incorporation and how it creates a juristic personality that is different from the founders.
The FI Startup Legal Session will also explore the concept, role and dynamics of a co-founding relationship. The type of relationship that exists between cofounders and how best to structure a co-founding agreement, taking into cognizance such concepts as vesting arrangements and majority shareholding. Participants will be taken through a crash course on Intellectual Property and the different classes of intellectual property rights that exist, when and how to apply them. Plus, you'd be learning how to ensure they secure ownership rights for their inventions and technology products.
Seasoned experts like Sandra Oyewole, Partner, Olajide Oyewole LLP; Chinwike Ezebube, Lawyer, Tochukwu Onwugbufor & Co (SAN) & Timi Olagunju; Senior Consultant, Grounds Consulting will be present at the 2020 Startup Legal Session.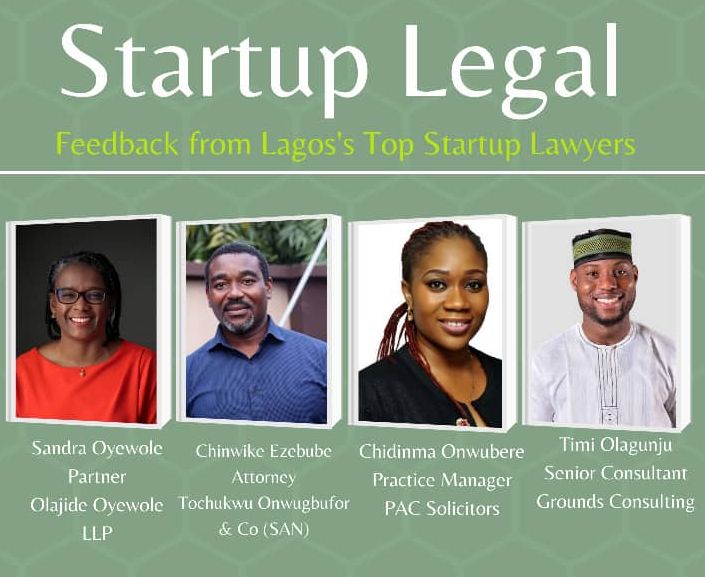 Regional Director, Founder Institute, Chukwuemeka Fred Agbata Jnr. shares more on how this legal session will add value to the Ecosystem. "Founder Institute has a global tradition of value, which simply means lookout for the good of the entire ecosystem, irrespective of affiliation or relationship. FI Lagos is not any different, we want the entire ecosystem to benefit from this session regardless of whether or not they are part of the global FI family". He concluded.
A grasp of various Legal matters will help founders to ensure that they are not labouring in vain for third parties. The session will highlight the different agreements that are necessary for startups to properly regulate their business relationships across a wide range of interests. Ranging from Non-Disclosure and Non-Circumvent Agreements, Shareholders Agreement, Software Licensing Agreements, Intellectual Property Assignment Agreements, Terms of Use, Employment Contracts (distinguishing between a Contract of Service and a Contract for Services), etc.
Finally, participants will learn the different taxes that apply to their businesses, explore the concepts of Tax Avoidance and Evasion as well as explore existing tax incentives related to their niches.
The 2020 StanbicIBTC FI Startup Legal Session is completely free and comes up by 5 pm on Thursday, January 23, at the NGHub, Yaba.  Register now to reserve your seat.
---
Got a story worth telling? Shoot us an email with SUBJECT — "Story Worth Telling" — to [email protected].