African startups shakeout: 6 notable startups that have closed shop or pivoted in H2 2023
As 2023 unfolds, a stark decline in venture capital funding across African startups has painted a sobering picture. The first half of the year witnessed a significant plunge of over 50% compared to the same period in 2022.
Unfortunately, this funding shortfall has led to the closure, downsizing, or pivoting of several African startups, including notable names like Paxful, Zumi, Lazerpay, Hytch, and Wabi.
The Funding Challenge
The dip in funding during the first half of 2023 can be partly attributed to global economic conditions, which have cast a long shadow over venture capital investment worldwide.
However, the situation in Africa is complex, with various speculative reasons contributing to the startup shutdown scenario and a growing "RIP" list.
Some of these reasons include fund mismanagement, unfavourable market conditions, and challenges associated with certain business models.
In the latter half of 2023, several African startups faced the daunting task of reevaluating their futures. We take a closer look at five failed African startups:
Payday — A promising vision dimmed
Founding Year: 2021
Funding History: A promising start with a $2 million+ pre-seed round in 2021, followed by a $3 million seed funding backed by Moniepoint in Q1 2023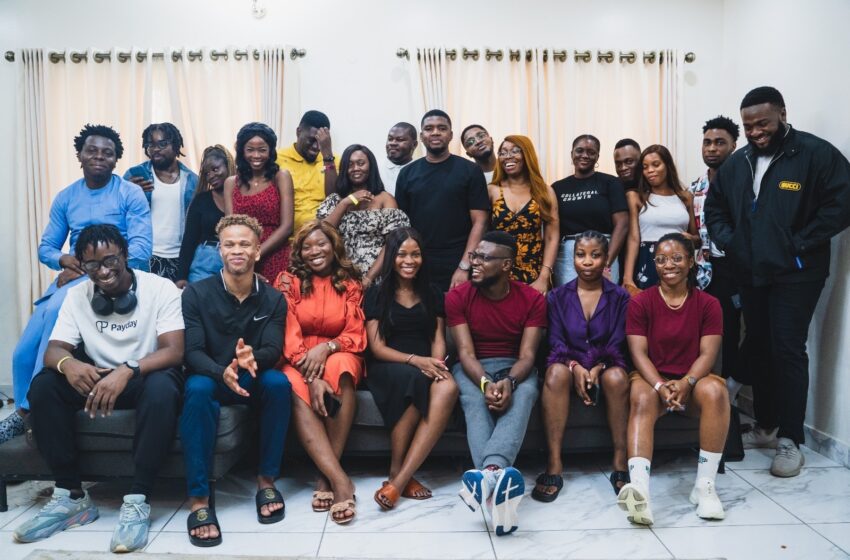 Launched in June 2021 by Favour Ori, Payday embarked on a mission to support African remote workers, freelancers and digital professionals with frictionless and borderless payments.
The startup allowed users in Africa, both on the continent and in the diaspora, to send and receive money in various currencies, including USD, GBP, and Euros.
According to the founder the secured investment will be deployed to secure operational licensing in the United Kingdom and Canada.
It`ll also be used to boost talent acquisition as the startup's team expands from 35 to 50 employees.
Despite an optimistic start, Payday challenges have placed it on the list of failed African startups.
Virtual card suspension: In July 2023, Payday temporarily suspended its partnership with Mastercard for virtual card services, citing a need to improve user experience.
"We are committed to providing you with the best virtual card experience; be it with Mastercard or VISA. To ensure this, we are partially pausing our partnership with our Mastercard provider, as their services haven't matched our promise to you.", a statement from Payday reads.
Following this decision, the startup shifted its focus to its VISA card service. This update began stirring users' concern about Payday's potential to serve Africa's gig economy.
Account restrictions and misappropriation of funds: In August, concerns arose as reports emerged that Payday had restricted user accounts due to alleged misappropriation of customer funds.
A report had it that the company failed to publicly acknowledge that it had restricted accounts owing to misappropriating customer funds.
Layoffs and acquisition attempts: Three months after raising funds, the company started slashing employee salaries. By September, Payday was looking to be bought off after a Moniepoint acquisition didn't go through in March. Following employee salary cuts and a failed acquisition attempt, Payday's future became uncertain.
Alternatives to PayDay: PayDay may no longer reel in its past glory, however, other startups that have seemingly withstood the bearish economic torrent, and still delivering on PayDay`s initial promise are Changera and Moniepoint.
Bundle — Crypto Dreams Unraveled
Founding Year: 2020
Funding History: Bundle had raised $450,000 from Binance in its launch year.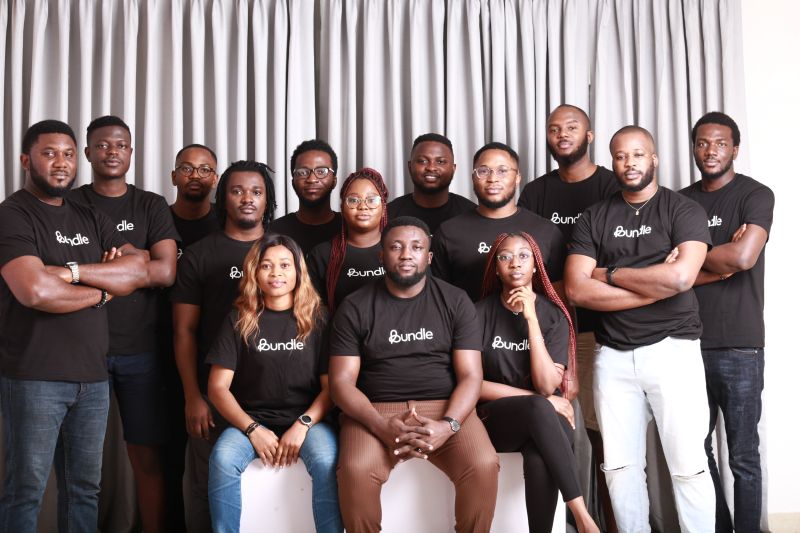 Yele Badamosi's Bundle, a social payments app for cash and cryptocurrencies, took flight in 2020, allowing users to send, receive, and request various digital currencies.
According to the social payments platform, the app garnered momentum, with milestones including Cashlink transactions crossing over 3 million cash transactions and 50,000 monthly active users, resulting in a $50 million monthly transaction volume.
However, after three years in operation, Bundle announced the closure of its exchange services. Two primary reasons cited for this move were shareholder decisions to refocus on Cashlink and the growing need to cater to the Web3 and blockchain community.
Shift towards Cashlink: Bundle cited the decision to restructure its business and focus on expanding Cashlink's services as a primary reason for discontinuing its exchange operations.
As Web3 and the blockchain community focus: as these continue to grow, there is a need to focus on payment solutions that meet the ecosystem's needs, which is the plan with Cashlink.
Beyond these restructuring claimed by Bundle, other compelling reasons may have played a part in shutting down the exchange arm of the company:
Market challenges: Recall that the Nigerian government placed a ban on crypto exchange activities in 2021, leading to the company's inability to obtain a license for operating in the country which appears to be its biggest market.
Competition in other markets: Bundle`s attempt to penetrate other markets like Ghana, which had no ban on crypto had stiff competition challenges from popular exchanges and market challengers like Paxful and Yellow Card.
Lack of significant funding: Having raised $450,000 from Binance the same year it launched, the startup found it tough to secure any follow-on investments. There`s a high chance that stifled funding also played a role in hindering the startup's growth and expansion.
A lot of crypto companies globally were caught up in the aftermath of FTX collapse, while it isn't clear if Bundle was directly affected by the development, we can't dismiss the possibilities.
Although Bundle's story serves as a cautionary tale of the complexities of the cryptocurrency market, other startups have proven resilient despite the storm.
Alternatives to Bundle: The African exchange came with so many promises to make digital currency transactions seamless, however, Bitmama and Bitnob are fulfilling these promises
54Gene — From DNA Biobank to Layoffs
Founding Year: 2019
Funding History: Series A funding of $4.5 million in 2019, followed by $15 million in Series A and $25 million in Series B in 2020 and 2021.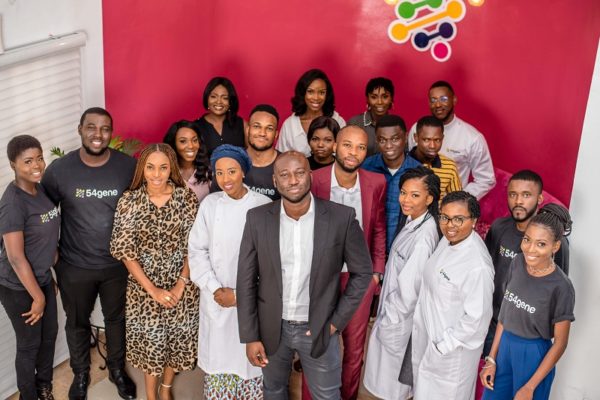 Dr. Abasi Ene-Obong's 54Gene began in 2019, with an initial $4.5 million investment aimed at creating the world's first African DNA biobank expanding electronic data capture systems in Nigeria's top tertiary hospitals, and plotting its diaspora expansion.
A subsequent $15 million Series A round in 2020 signals a path to success, allowing the company to create more revenue in the same year it repositioned its lab capabilities to COVID-19 testing. It further raised $25 million in Series B in 2021.
Following the success of the COVID testing approach which yielded $20 million according to Techcabal, the company extended its operations into diagnostics, setting up Seven River Labs across Nigeria in 2021.
However, internal turmoil started brooding not long after. 54Gene had to close its COVID-19-related business including labs, sales, and compliance departments, and 95 of its employees especially the sample collection and data entry officers were laid off around August 2022. All these were due to a decline in COVID-19 testing.
By October 2022, Abasi stepped down from his executive role as Chief Executive Officer, shortly after his co-founder and VP, of Engineering, Ogochukwu Francis Osifo left, leaving the reins of affairs to General Counsel Teresia L.
Bost who became the interim CEO. This abrupt change in leadership was quickly followed by another string of layoffs, where 100 employees' jobs were terminated.
By March 2023, the already lean staff was slashed yet again by 25%, affecting 10 employees of the company. These series of layoffs, management changes, and departures marked the startup's tumultuous journey. Notably, by September 2023, 54Gene's official website was no longer accessible.
Ron Chiarello, who became CEO in March 2023, exited later in July. Reports have it that the top management of the company had been accused of questionable spending, purchasing overtly expensive medical equipment and hiring global talents.
The company faced allegations of financial mismanagement, exorbitant spending on medical equipment, and a chaotic work environment, underscoring the importance of responsible financial stewardship and organizational stability.
Alternative to 54Gene: Genomics research and implementation might be quite expensive on the African continent, nevertheless these two startups, X4Genetics, AzarGen Biotechnologies are holding their forte.
Dash — The Regulator's Gauntlet
Founding Year: 2019
Funding History: Secured $32.8 million in seed funding in 2022, with an overall valuation of over $200 million.
Founded in 2019 by Prince Boakye Boampong, the Ghanaian fintech facilitates easy money transfers by closing the gap between mobile money wallets and bank accounts across the African continent.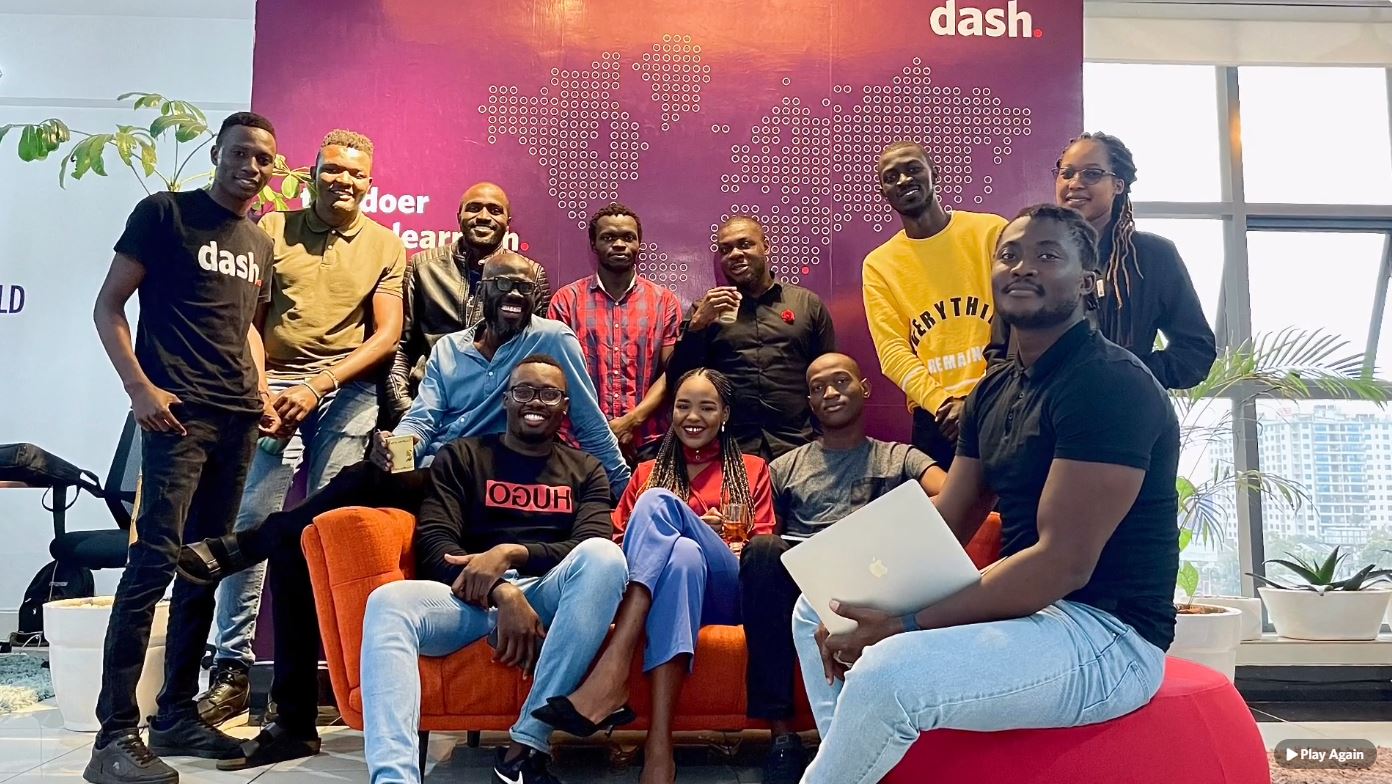 Led by Insight Partners, the fintech secured $32.8 million in a seed round in 2022. Secured another $20 million in debt capital from TriplePoint Capital and reported significant transaction volumes and swift growth among its users in Ghana, Nigeria, and Kenya.
Overall the startup secured over $85 million in five years and was valued at over $200 million.
Things began turning around in March 2022, when the startup halted its operations in Ghana owing to regulatory issues. The country's apex bank had accused the fintech of not being approved before operating.
In January 2023, Boampong was temporarily suspended after the CEO was accused of fund misappropriation.
A WeeTracker report indicated that there was a massive financial shortfall, a result of the startup's reported monthly burn rate of $50,000 coupled with the startup's expansive operations.
Reports also suggested that financial secrecy, a chaotic work environment, and random layoffs marred Dash's internal operations.
There were also allegations that Boampong earned $50,000 monthly and had diverted millions of dollars for personal use, including property and luxury vehicles.
Alternative to Dash: While the hope of Dash has been dashed, there are startups like Fawry and Yoco rubbing shoulders in closing the gap between mobile money wallets and bank accounts across the African continent.
VIBRA: Crypto Aspirations Meet Uncertainty
Founding Year: 2021
Funding History: Secured a $6 million Pre-series A investment to launch its crypto wallet VIBRA in Africa in 2021 and an undisclosed seed in 2023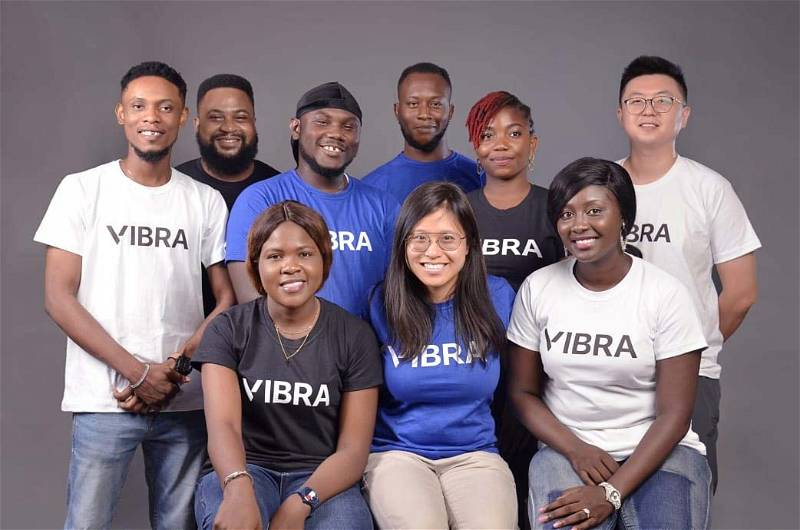 Blockchain Lab based in Africa has secured a $6 million pre-series A investment to support the launch of its crypto wallet VIBRA, to help increase the usage of the digital asset in Nigeria.
VIBRA provides newbies with a simple approach to study and trade with a community of specialists, allowing Africans to master crypto with ease
The platform was developed by a global team of tech enthusiasts, blockchain experts, and investors to meet the growing demand for cryptocurrencies in emerging economies in Africa, starting with Nigeria.
As stated by Vincent Li, Co-founder at VIBRA, "African Blockchain Lab was founded with a mission  to drive the mass adoption of blockchain technologies and digital assets in Africa. We plan to ride on the backing of our investors to bring world-class tech stacks, innovation and projects to the African continent, starting with VIBRA, our first product"
In July 2023, the crypto platform shut down its Nigeria operations but has reportedly planned to shut down its African operations, however, Vincent has denied the story, insisting it remains active in its other markets and only plans to pivot.
Alternative to VIBRA: VIBRA has reportedly pivoted its operations, however, Ejara and Jambo are still active in the service of helping Africans increase the usage their of digital asset
Kippa
Founding Year: 2021
Funding History: Raised $3.2 million in pre-seed funding in 2021, and secured an additional $8.4 million round in 2022.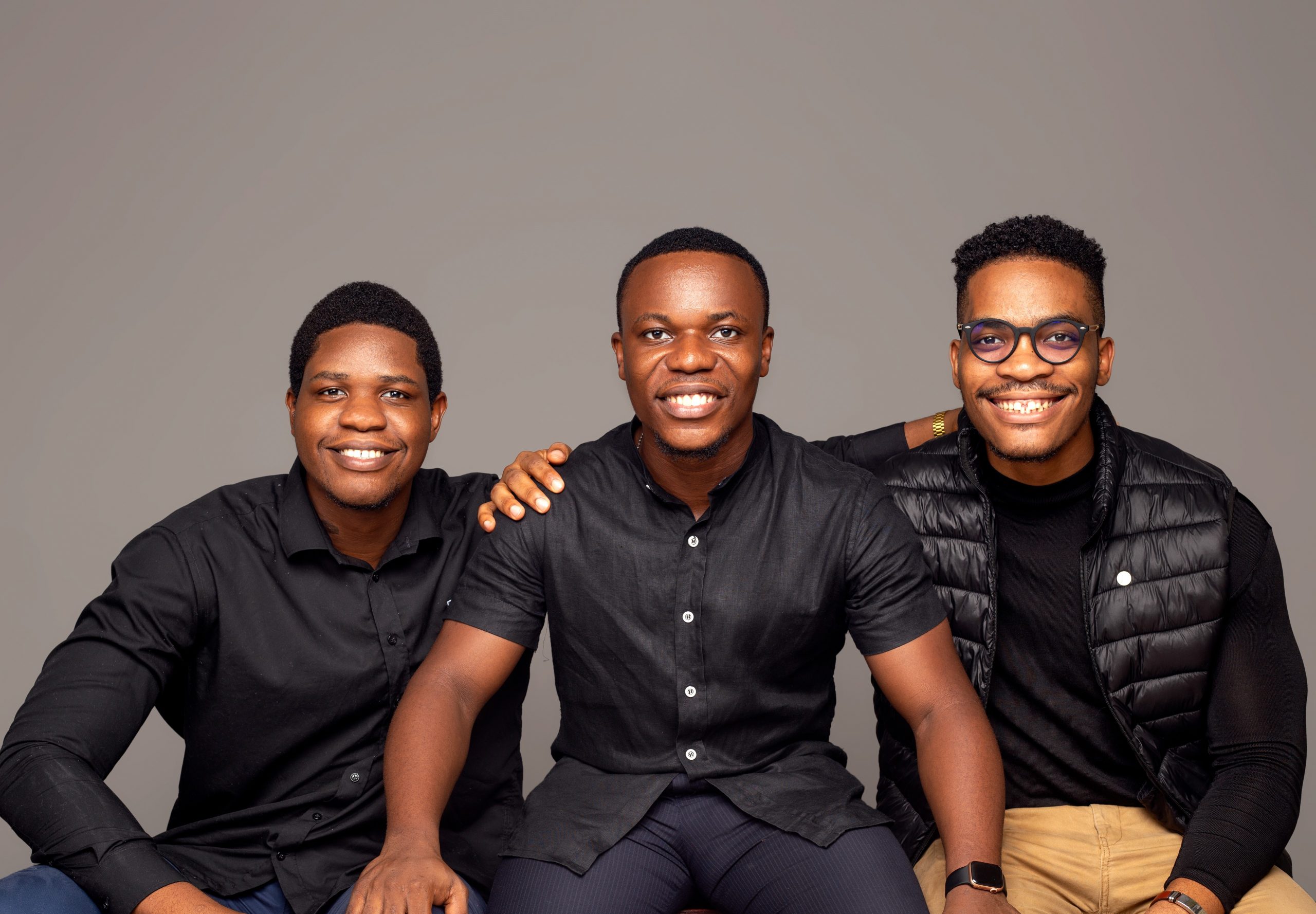 Kippa was launched in 2021 by Kennedy Ekezie as a financial management and payments platform for Nigerian small businesses providing bookkeeping solutions.
It secured $3.2 million in pre-seed funding, the same year it was founded.
The company launched KippaPay, its digital payments service to allow African SMEs to send and receive payments from within the Kippa app in April 2022.
The same year, the startup added another funding round of $8.4 million in investment.
A few months following the launch of KippaPay, Nigeria's Central Bank granted the fintech startup a payments solutions service licence to provide financial services including cash deposits and withdrawals, opening bank accounts, utility and bill payments to their customers.
Recently the company announced plans to shut down its payment product, KippaPay, on November 15, 2023, with decisions to lay off 70% of its workforce by December 2023. The founder hinted that the decision to shut down the product was out of profitability concern.
Since the beginning of the Nigerian currency devaluation in June 2023, the naira's value dropped drastically, thus increasing costs for businesses that rely on input sourced externally what this meant for Kippa according to the founder is that since the company obtained its POS machines outside Nigeria, it has caused an unnecessary stretch on the company's resources, extending its breakeven period by 2.5%.
"Starting November 15th, our KippaPay product will no longer be available for use by merchants. In the weeks leading up to this, we will provide support for our merchants and partners helping them transition off the product and resolve any pending settlements." Ekezie announced
Alternative to Kippa: Kippa's business model might have been their Achilles heel, but Tala, Opay and Chipper Cash's current model are helping them play in the murky waters.
Lessons and the Entrepreneurial resolve
The stories of these six failed African startups, despite their closure, carry valuable lessons for the entrepreneurial community.
The challenges they faced encompass regulatory issues, mismanagement, market competition, and funding limitations.
Their experiences serve as a stark reminder of the unyielding determination required to navigate the turbulent seas of entrepreneurship.
While closures are disheartening, they also offer the opportunity to refine strategies, better manage funds, and emerge stronger in the future.
---
Got other remarkable and insightful events you believe should be on this list? Send it to us via [email protected]